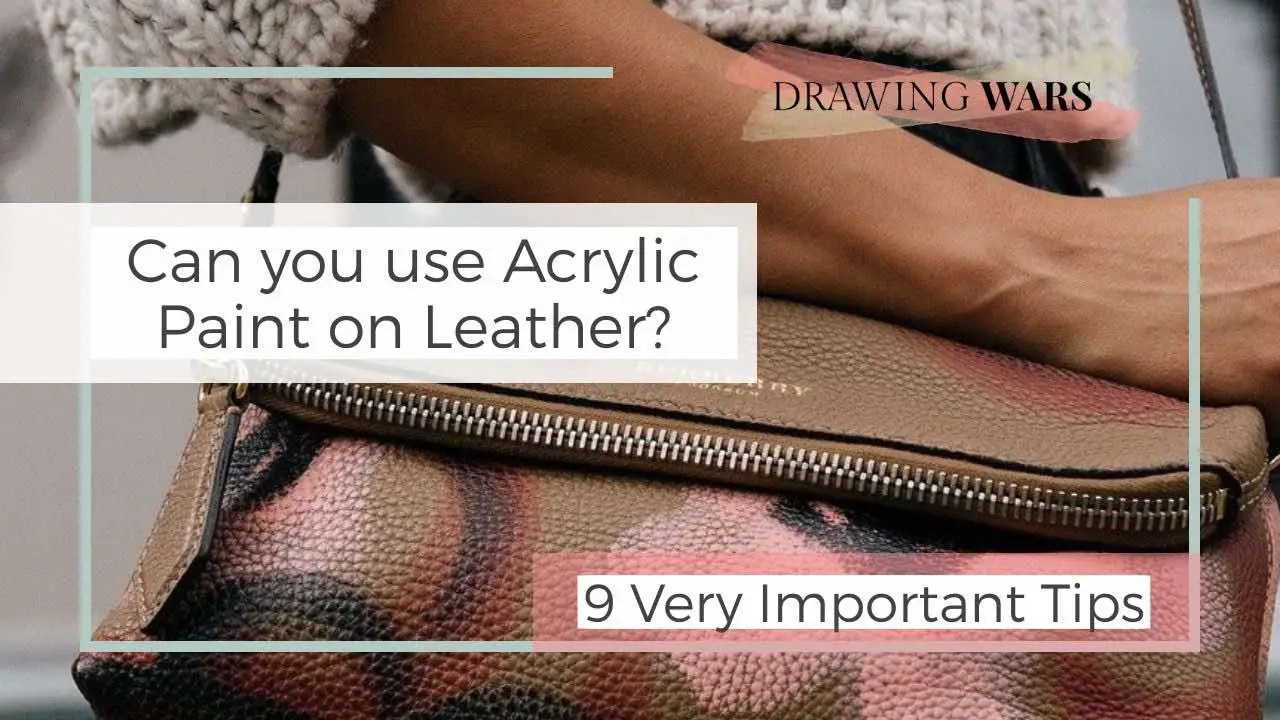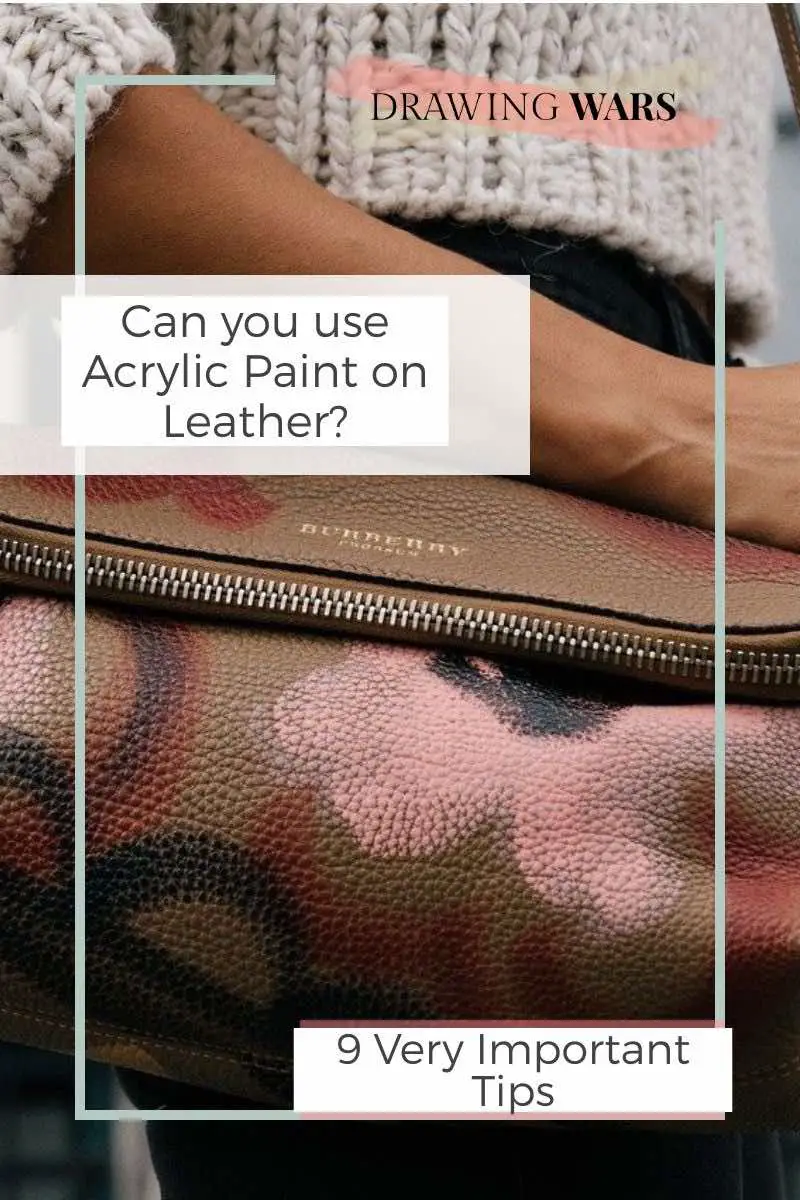 Introduction
When it comes to painting, no other medium can offer the versatility of acrylic paints. Acrylics are our personal favorite painting medium for all kinds of fabric. That said, they can also be used on leather - which is a wonderful choice if you love personalizing fashion accessories such as shoes and wallets. But how can you make sure that the leather you're painting on will sustain the painting for a long period?
For painting with acrylics on leather, it is essential to clean the dirt off the surface using dish soap and alcohol. Sand any uneven areas of the leather using clean, fine, and heavy grit sandpaper. Apply a leather finisher to prepare the surface for acrylic paint. Paint in thin layers as thicker ones would crack and always follow by sealing the work.
1. Clean the leather surface 
Preparing the leather for acrylic painting is essential!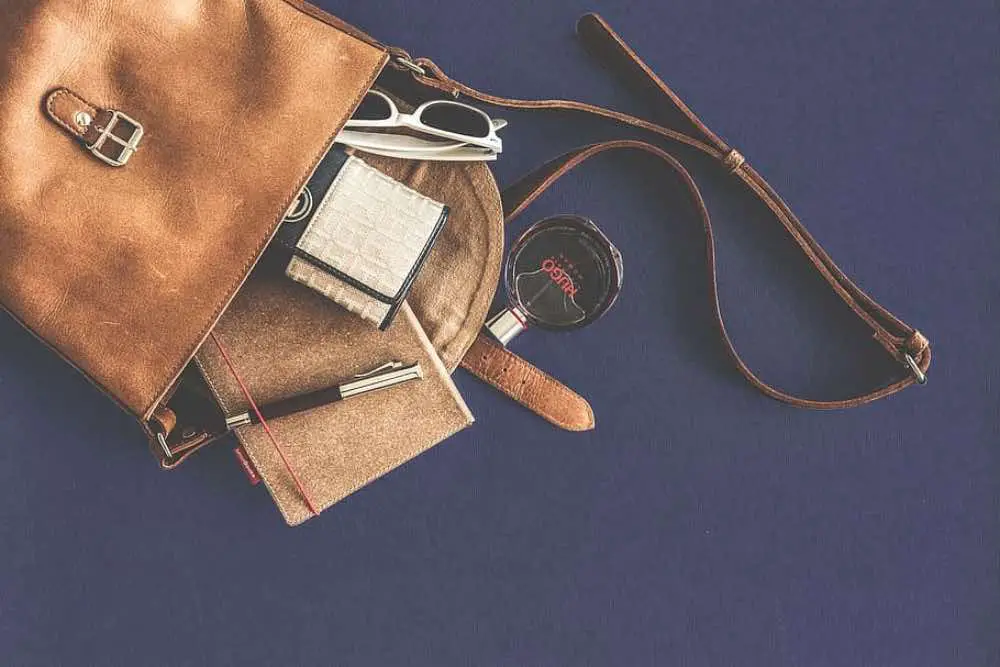 The leather product or piece must be wiped clean with dish soap, alcohol and water.
Preparing a leather surface for painting is a different process compared to other types of fabric. Leather is sturdy yet slippery, but it can also be greasy especially if you have extremely old leather that's covered with dust and dirt.
You would need the following items to clean the piece of leather:
Dish soap
Alcohol
A clean cloth or sponge
After you're done collecting the above items, follow these steps to clean the leather:
Using a clean cloth, dust off any dry particles from the leather before beginning the wet cleaning process.
Soak the sponge or clean cloth with some water and put over some liquid dish soap on it. Using the piece, gently clean the leather.
After you're done with using the dish soap to rinse off impurities, swipe the entire leather surface with alcohol.
WARNING!
avoid soaking the leather
Do not immerse or drench your leather product completely into the water. Since leather is heavy, it could take a lot of time to dry.
2. Decide on the type of acrylic paints 
What effects do you want your acrylic painting to give on the leather?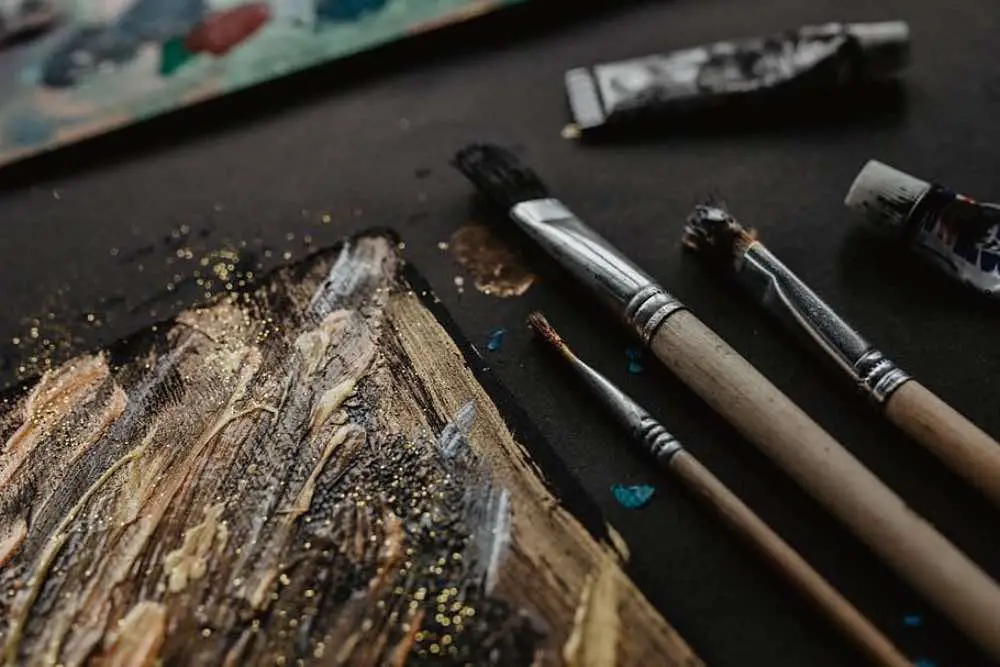 Acrylic paints vary according to the thickness and the type of sheen they give once the painting is complete.
You could use certain acrylic paint better on one type of leather than the other. For instance, different types of acrylics are available in the market. You could choose from metallic and pearlescent acrylic paints. It's better to have the big picture in mind before beginning to paint.
PRO-TIP
test different acrylics
How about getting a sample or container of different types of acrylic paints? You could perform a small acrylic paint test on the corner of the leather before finalizing the type and effect of the painting you want.
3. Use bleach to prepare the product for sealing
Before beginning the painting, make sure the acrylics adhere to the surface!
A solution of bleach and water should be used for deglazing the leather surface before beginning the painting.
To use bleach, first, take an empty misting spray bottle. Next, you would need 10 parts of water for every 1 part of bleach. If you don't require a lot of sealants, then the mentioned ratio is more than enough to seal the acrylic painting on leather.
4. Start your painting with thin layers 
Don't apply a thick layer of acrylic paint directly on the leather!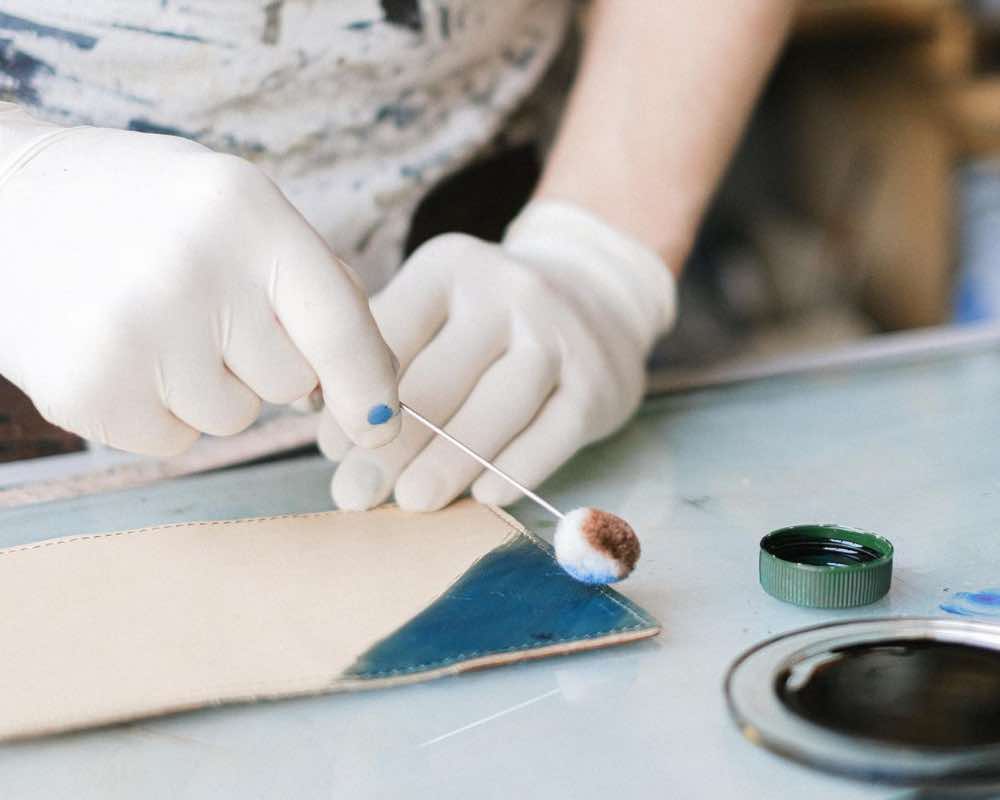 Thick acrylic paint layers on leather can lead to cracking.
Are you fond of using thick layers in all your acrylic paintings? Well, you would have to change your style a bit when painting on leather. Also, don't use a knife to paint on leather. It's better to use paintbrushes of different sizes.
PRO-TIP
Use a large brush
Do you want to set a major background color for your leather product? Use a large brush and a diluted solution of acrylic paint to cover the portion quickly with a thin layer.
5. Handle the leather while painting
Treat your leather product like movable support.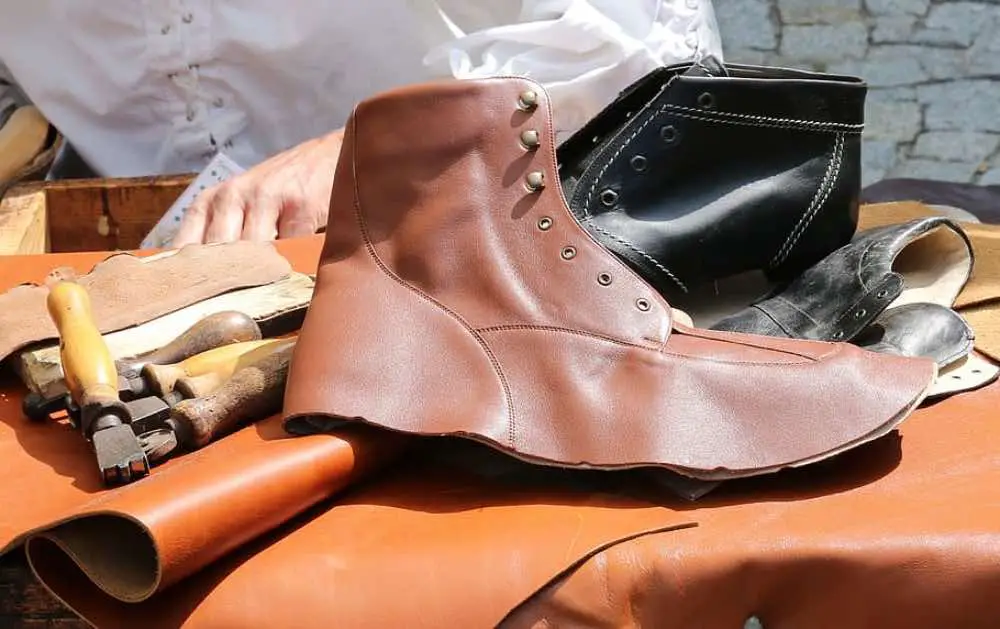 Bend the leather a bit while painting so the surface doesn't remain too stiff.
Unlike canvas or wood that should remain put while working, you would need to move around your leather a bit. The best approach is to gently move it a bit while you're painting. That way, you could avoid getting creases in your painting and the surface would always be laid out smooth and flat for you to paint on easily.
6. Maintain your leather product
Take good care of the quality of your leather product!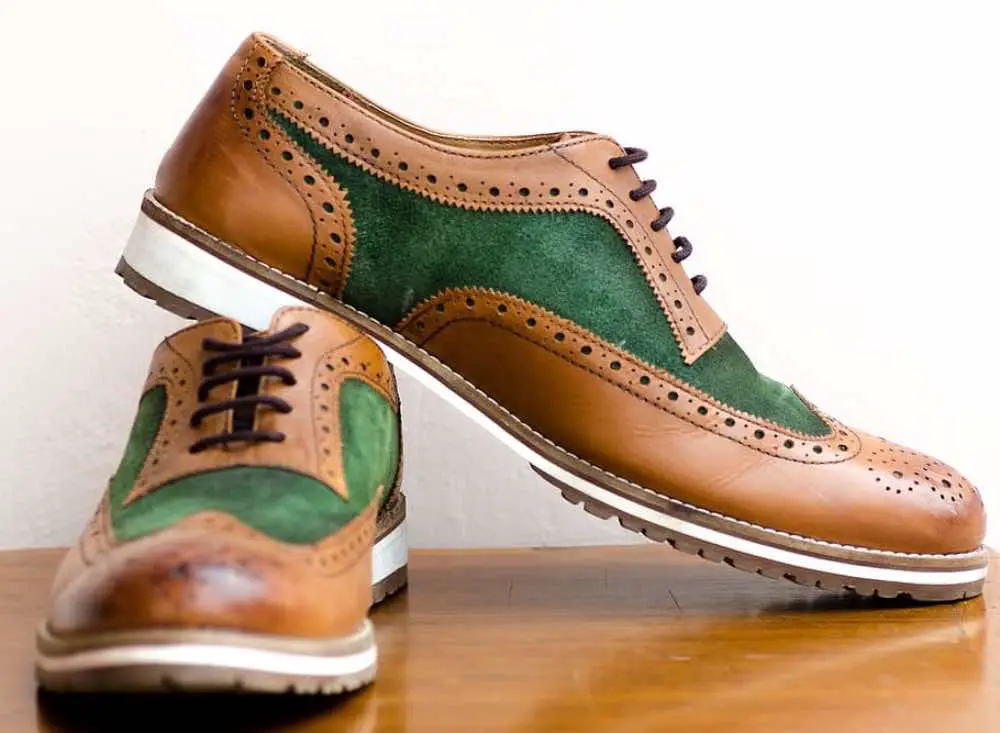 Keep the leather product covered when possible, especially the part painted with acrylics.
For best results, we would recommend you leave the leather untouched for at least two to three days. It would give more than enough time for your acrylic painting on leather to completely dry. It is also necessary because you can't simply apply a sealant or finisher over leather with wet acrylic paint.
Don't let the dust settle on to the leather, even if it's in the area where you haven't painted. An unnecessary buildup of dirt would lead to cleaning the leather using water, which isn't a good idea as soaking could end up damaging not just the painting, but also the surface.
7. Use the dye form of acrylics for leather
How about using something different than the typical acrylic paints?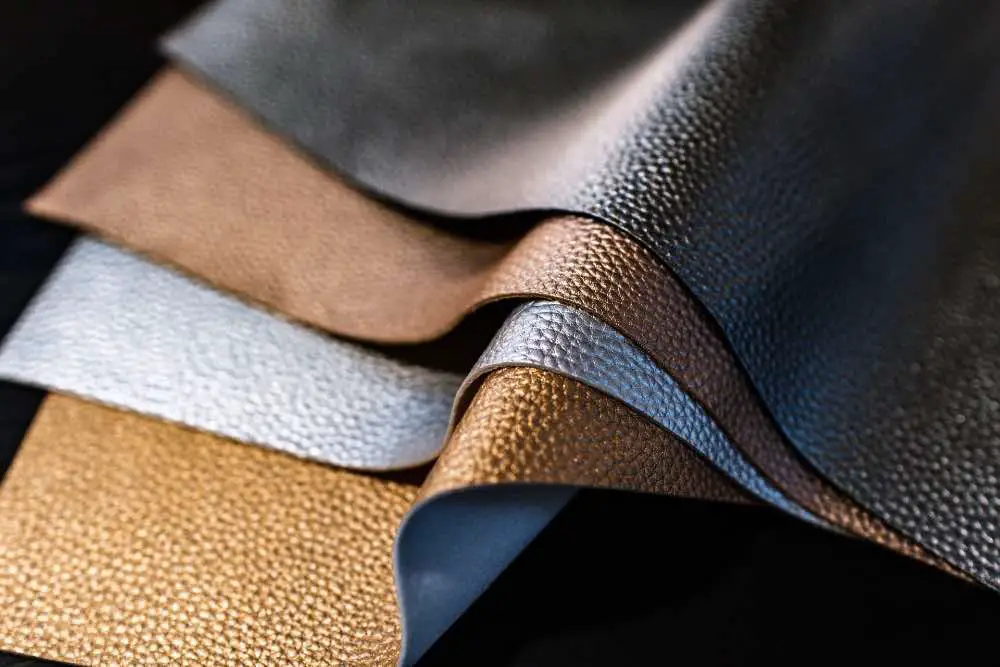 Acrylic paints are available for specific purposes and supports as well.
Some acrylic paints are available in the form of dyes. These are the types you could easily use on large surfaces or if you want to apply a single color to your leather piece. 
Here is a set of acrylic dyes that we highly recommend for beginners.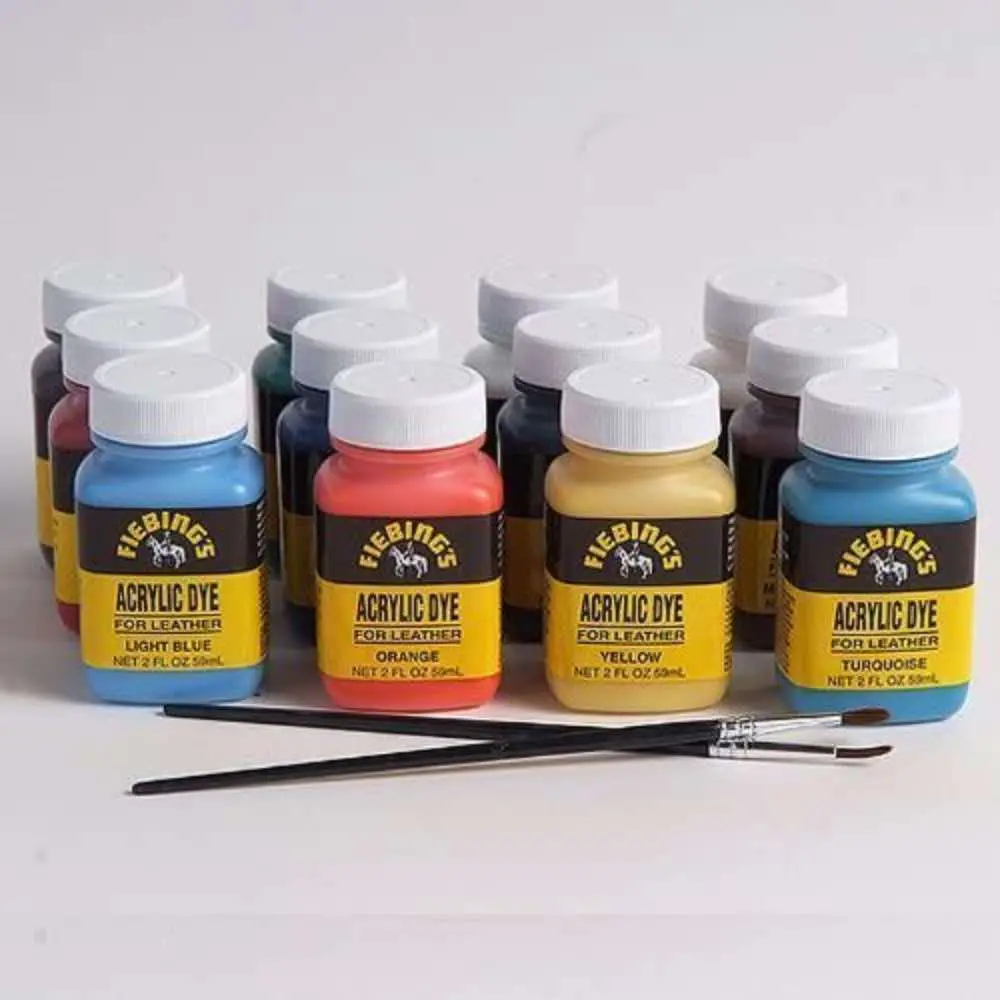 This pack of 12 acrylic color dyes are all you need to assure your leather product is no less than a well-painted masterpiece!

8. Use a finishing product over the leather
Leather finishers for acrylic paints are becoming quite common!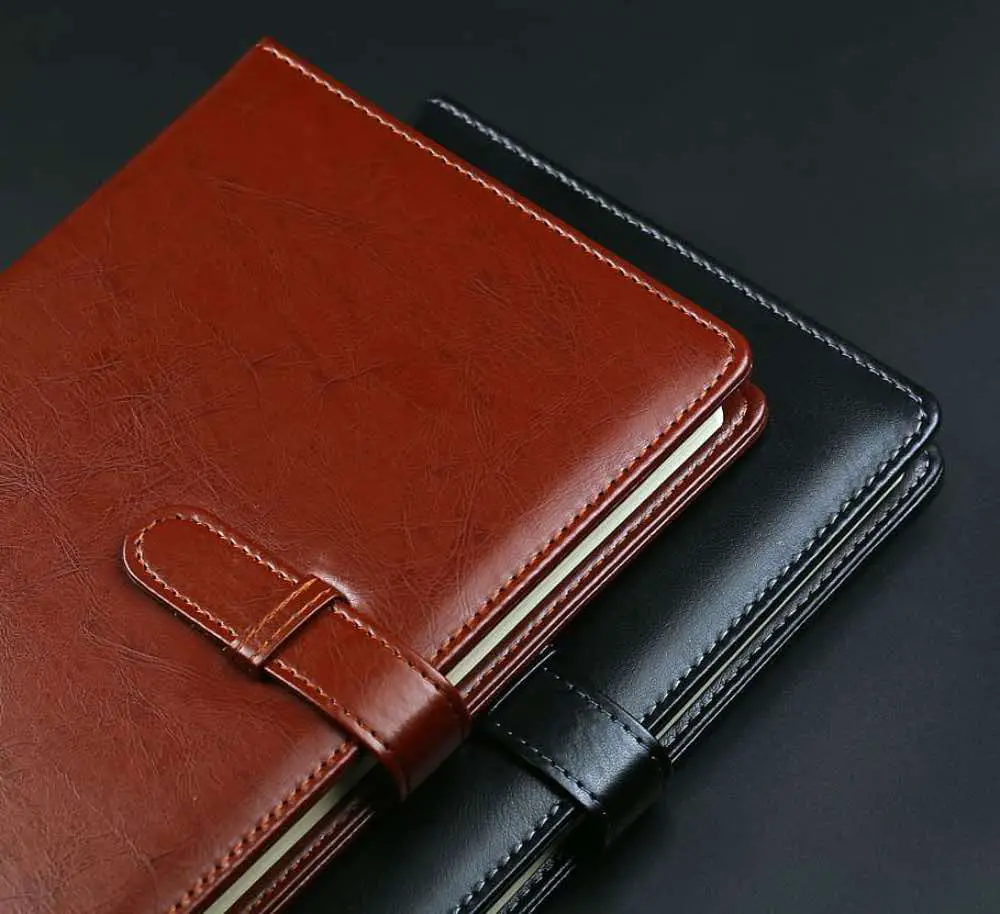 A leather finisher protects the leather and also maximizes its durability, making it more sustainable against time and harsh weather conditions.
So what is a finisher and do you really need one? A leather finisher is necessary if you're going to be wearing your product, that is, if it's a coat, a jacket, a bag, etc. Different options are available in finishers as well, so you could choose from a matte or satin look, as per your desire.
However for beginners, we would recommend you get this acrylic leather finisher from Angelus !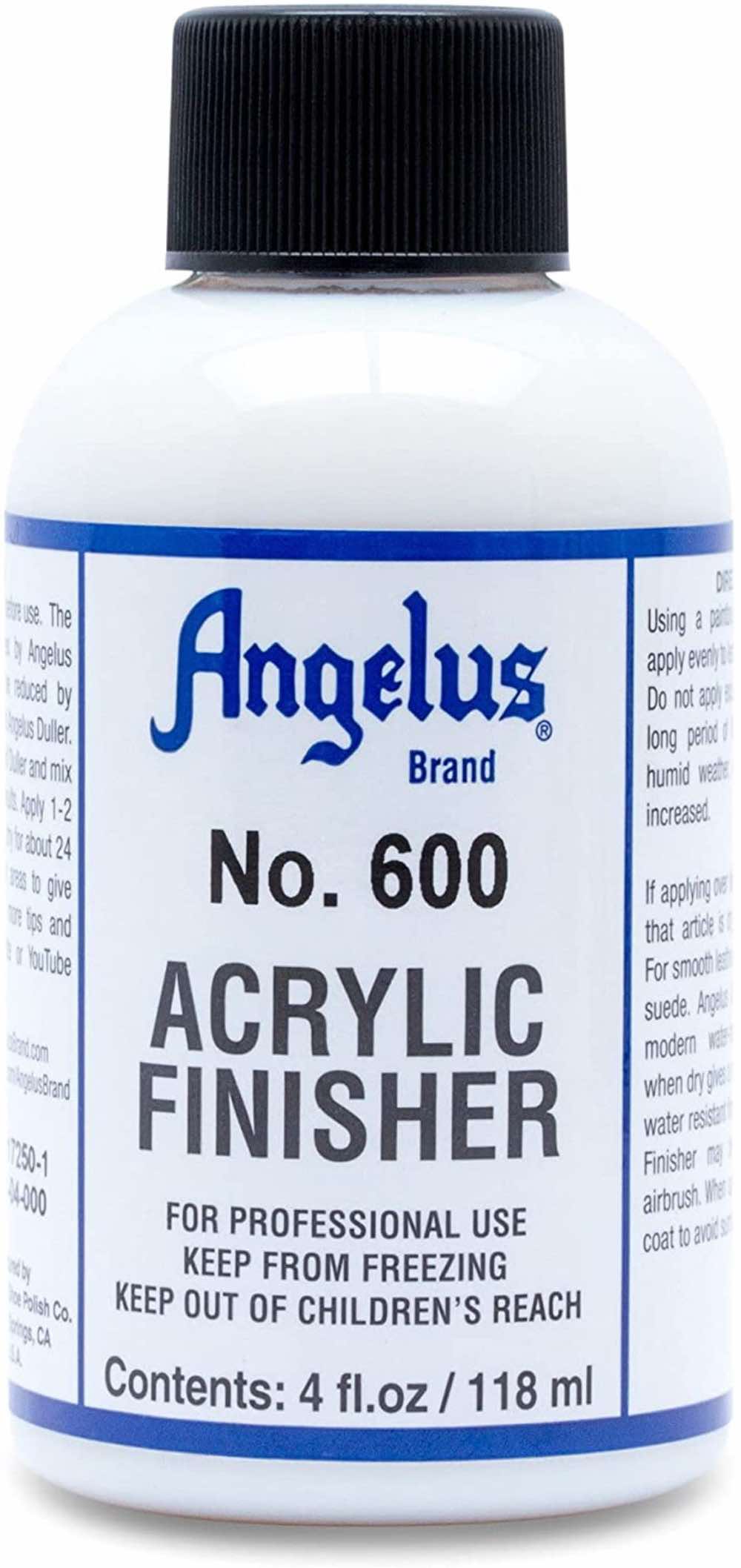 This leather finisher is perfect to apply before you get started on your painting!

Alternatively, you could use an acrylic paint sealer or varnish if finishing isn't a choice for you.
9. Use wax, oil, or other sealants over the leather
You have many choices for sealing an acrylic painting on the leather!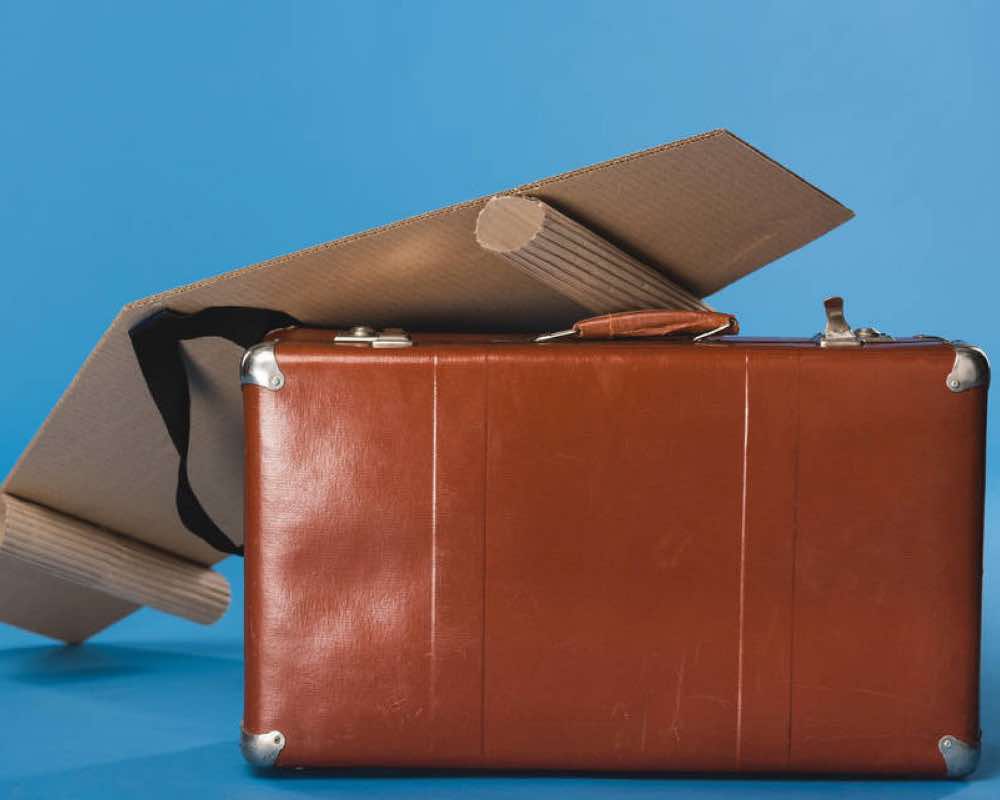 A bleach solution is the easiest way to protect an acrylic painting on leather.
Finally, when you're done with the painting, remember that it won't last forever. Unlike paintings on wood, canvas, or other decorative pieces, your leather piece is more likely to come in contact with unwanted weather conditions and other things that could scratch off the paint because of friction.
PRO-TIP
use a sealant or bleach
How do you know if a bleach solution or a normal acrylic sealant is right for you? If you're not going to use your leather for functional purposes such as wearing, you can simply use an acrylic spray sealant.
Conclusion
So for painting on leather, you need to prepare the surface first. Begin by washing and wiping clean the leather surface with dish soap and water, and alcohol afterward. You must use a leather finisher, especially for apparel, as it prepares the surface for acrylic painting. Always begin painting in thin layers as thick layers of acrylics would crack on leather. Whether you want to paint on shoes, wallets, or any other leather accessory, you would need to protect the acrylic painting. So rememmber to seal your artwork on leather with a good quality acrylic paint varnish or leather sealant.
Are you eager to learn more about using acrylic paints on other surfaces? Have a look at this post on using acrylic paints on wood .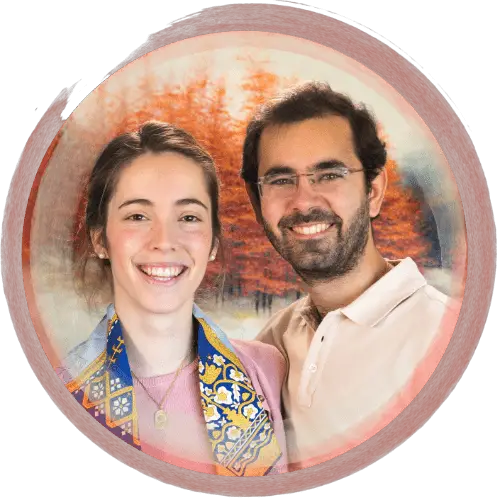 By Jimena & Iñigo
The Navarro-Rubios
My husband and I are learning how to draw and paint. We wanted to share this learning process with the world and have fun! That's why we created this blog. We'll have drawing contests every week and you'll decide who won that week! Follow along and learn with us!