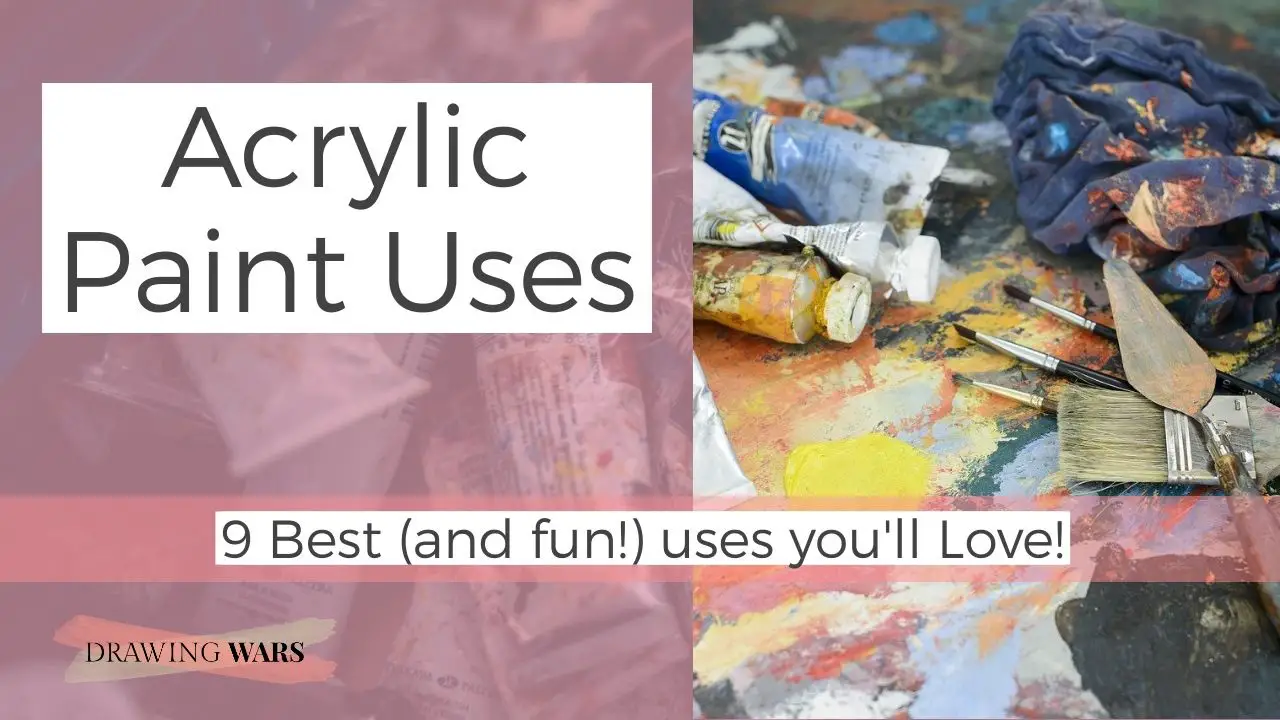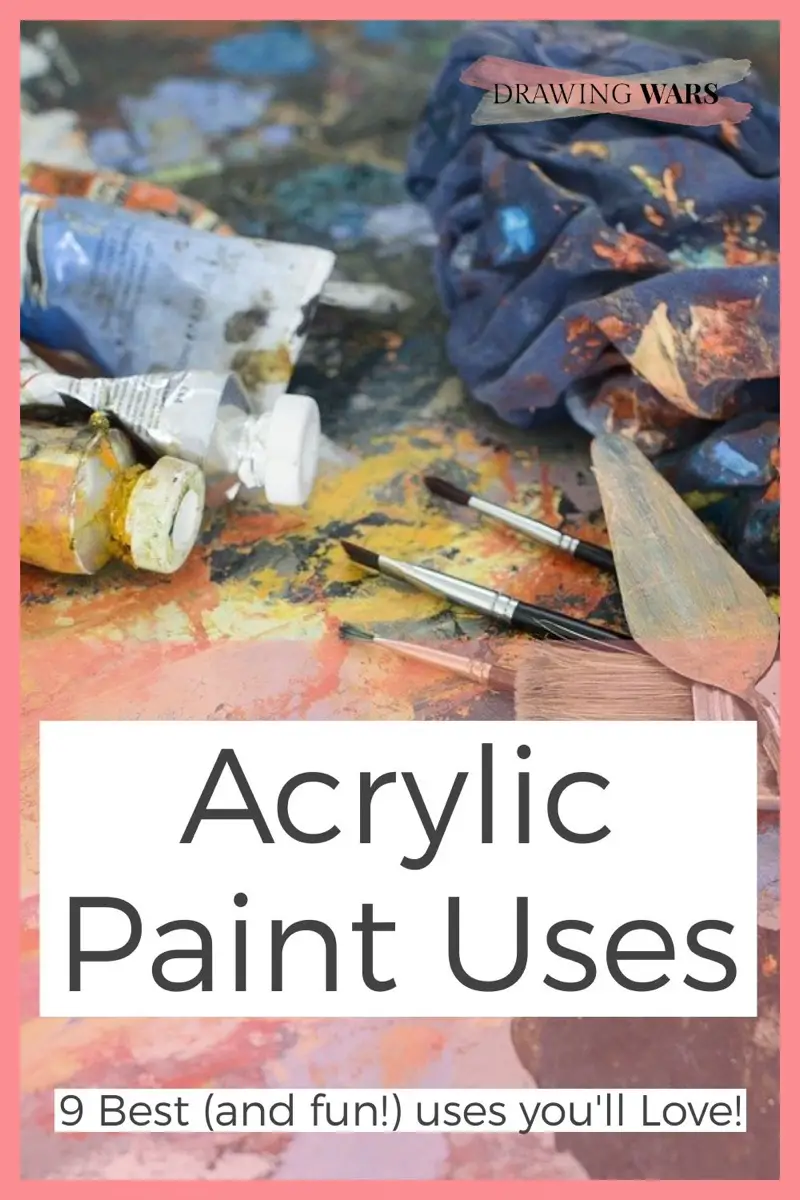 Introduction
What comes to your mind when you think of canvas and water? We're sure it must be acrylic paint! With its easy application and versatility, it made it easy for us to achieve wonderful effects too. We were in awe of how acrylic paints could be used in both thin and thick layers. But did you know that canvas support isn't the only use for acrylic paints?
Acrylic paint is suitable for various projects because it can be used on many surfaces. For materials with smooth and slippery surfaces like glass, metal, and plastic, acrylic paint needs to be sealed.
9 Awesome Uses of Acrylic Paints
Acrylic paints can be used to create a variety of effects on different types of surfaces.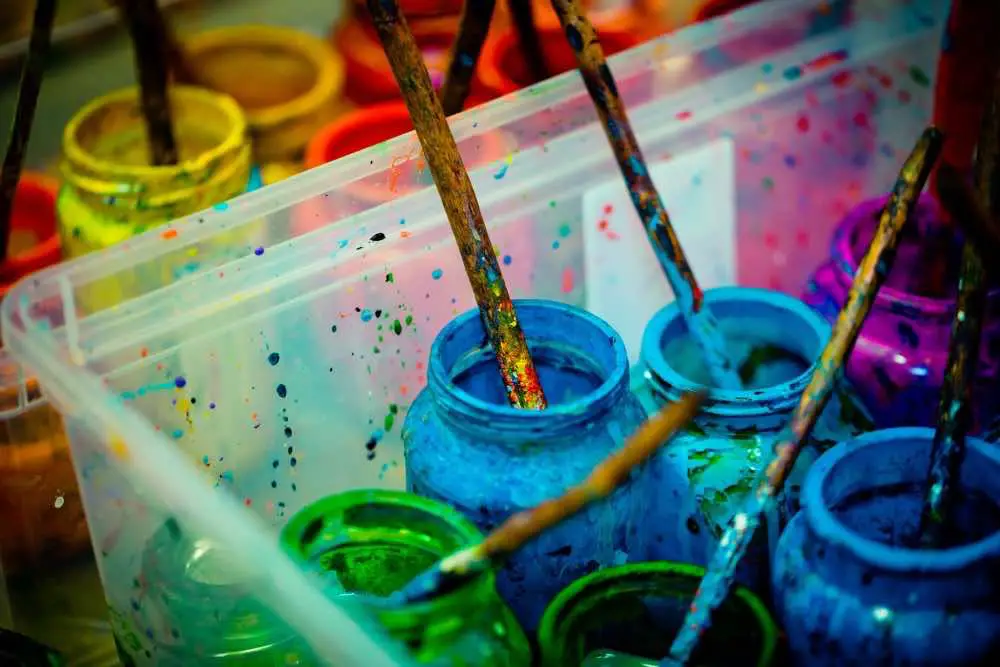 The uses of acrylic paints can be endless. And even with the styles, you can go from 2D and flat painting to thicker 3D textures. Let's have a look at some 9 best and fun uses of acrylic paint that we know you'll love!
1. Jute bags 
Are you fond of bags? Well, you cannot miss this acrylic paint project!
Acrylic paints don't necessarily have to be on canvas. Jute bags are usually made of cotton and thus, they make good support for acrylic paints. You can try creating patterns or go freestyle, or even do mixed media! Fabric projects are always good for combining embroidery and craft techniques with 2D art and painting ones.
WARNING!
The paint may wear off
Since jute bags are carried around a lot, it's most likely they will fade away. If you want, you could use an acrylic sealant.
If you're looking for jute bags to fit your acrylic painting project, we suggest you get this pack !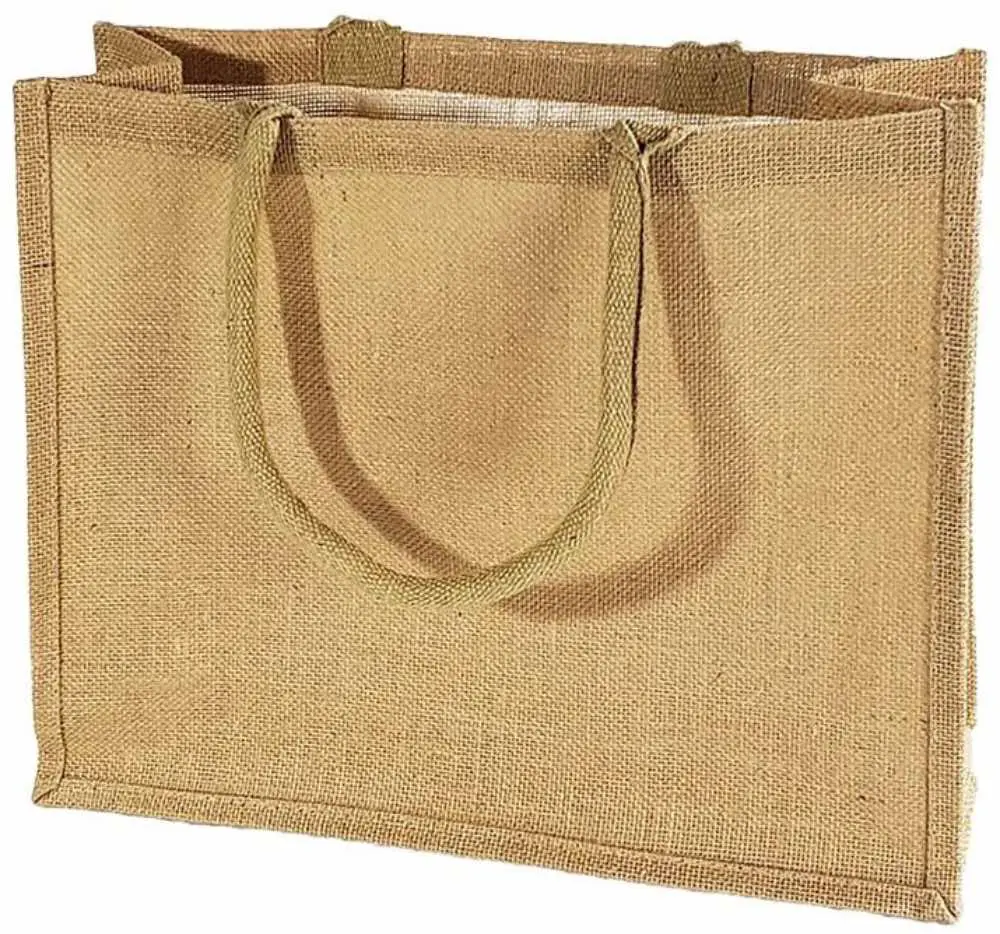 Use these amazing reusable jute bags for all your acrylic painting projects!

PRO-TIP
Check the fabric
If you're going to shop live for the jute bag rather than online, make sure the weave is close enough. If the weaving is too far away from each other, it would be difficult for you to paint on the bag.
2. Polymer Clay
Do you love making plain or colorful polymer clay objects?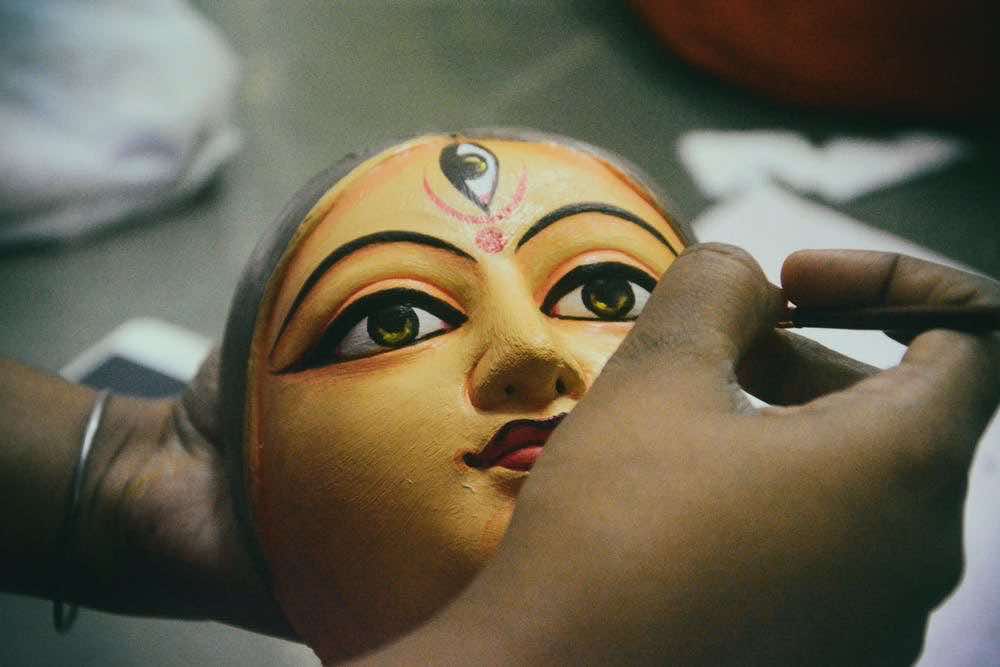 There are many projects that you can make using polymer clay. You don't even have to buy a plain one as it comes in a variety of colors. Get polymer clay and craft pottery, statues, or whatever you like. There are two ways to paint polymer clay with acrylics:
Before baking
After baking
You can use normal acrylic paints on the clay. But you can also get different types of acrylics, such as satin acrylic, semi-matte acrylic. If you want your clay project to shine, glossy or normal acrylics are the best. But if you want a more toned down look, either get matte acrylic paints or use matt acrylic paint sealer or varnish instead.
WARNING!
Paint after baking
You wouldn't want the paint to look messy, would you? Although you can put your polymer clay project inside the oven with paint on it, the intense heat could effect the paint. This could ruin the entire final look. We recommend you use low heating temperatures.
Based on our experience, we would recommend that you never jump too quickly on finishing your polymer clay project. It's always good to do some color and quality tests!
PRO-TIP
Paint a test piece
Before you paint on the actual project, tear off a bit of clay. You can also use two separate pieces. Paint on one and put it in the oven. Put another one in the oven and paint on it only after it has been baked.
3. On Furniture
You would need to prepare a bit before applying acrylic paint to furniture!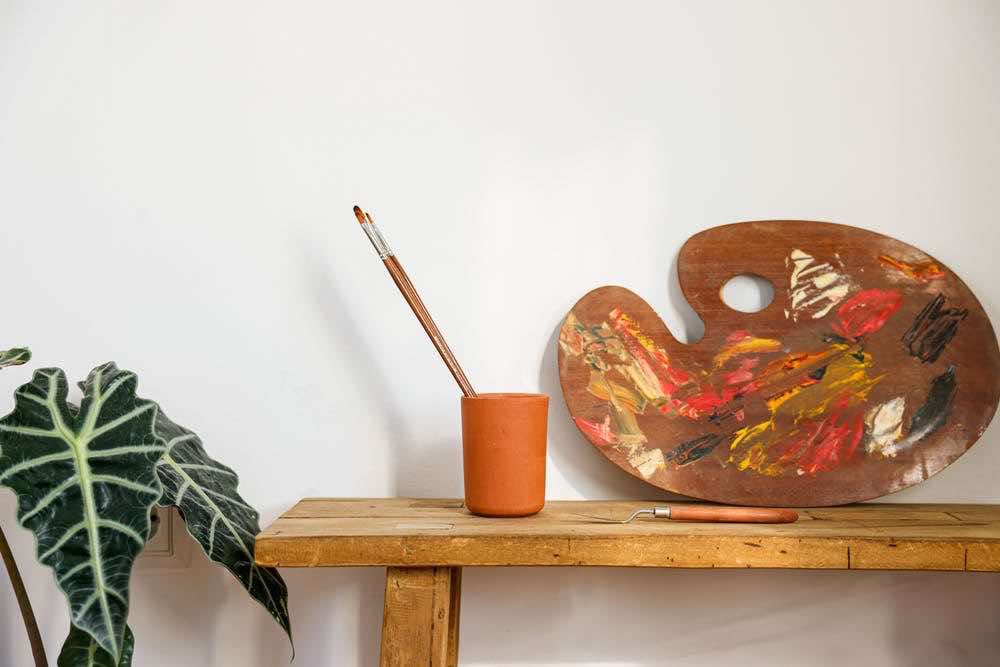 Do you have old furniture that you wish to revamp? Don't worry, acrylic paints are the right medium to spice up boring furniture. Just remember to sand your furniture with heavy sandpaper before you begin to paint. Especially if the piece has been very rusty and weary, it would require a flat surface before you could start painting.
PRO-TIP
Carefully handle your drawers
Always take out the drawers before you begin to paint. Make sure to clean the insides of the furniture thoroughly before you begin to sand.
After the sanding, dust off any excess sand from the furniture. Next, apply a primer - this could be an acrylic ground. Don't worry if your product doesn't look right, the acrylic primer will cover up everything. Keep sanding after every layer of priming and dusting off any excess gesso and sand to make sure the surface remains smooth. Once you're done and satisfied with the final primed smooth layer, you can start painting!
PRO-TIP
Use something other than a brush
To quickly cover the furniture area, we recommend you use a sponge. This could be a sponge that you use regularly. But it could also be a set of sponge brushes or rollers exclusively designed for art purposes. 
You can also use a giant roller and give a single color to the piece. Move tiny sponges or rubber brushes from the top to create spontaneous patterns in another color.
4. On terracotta pots and normal clay
So does acrylic paint work on clay types other than polymer?
Yes, you can definitely use acrylic paints on terracotta pots! If you have ever seen painted pots outside in someone's garden or in the park, chances are they have been painted using acrylic paints on a prepared, sealed surface. 
So before beginning the painting, you would need to use a sealant to prepare the surface. It's recommended to not paint the pot completely inside out as it can disrupt the flow of air.
WARNING!
Weather Damage
Think twice before placing your pots outside! Harsh and rainy weather can damage them. And if you're using them as planters, the paint can wear off with time due to splashes of water.
5. On shoes
Are you tired of boring and plain shoes?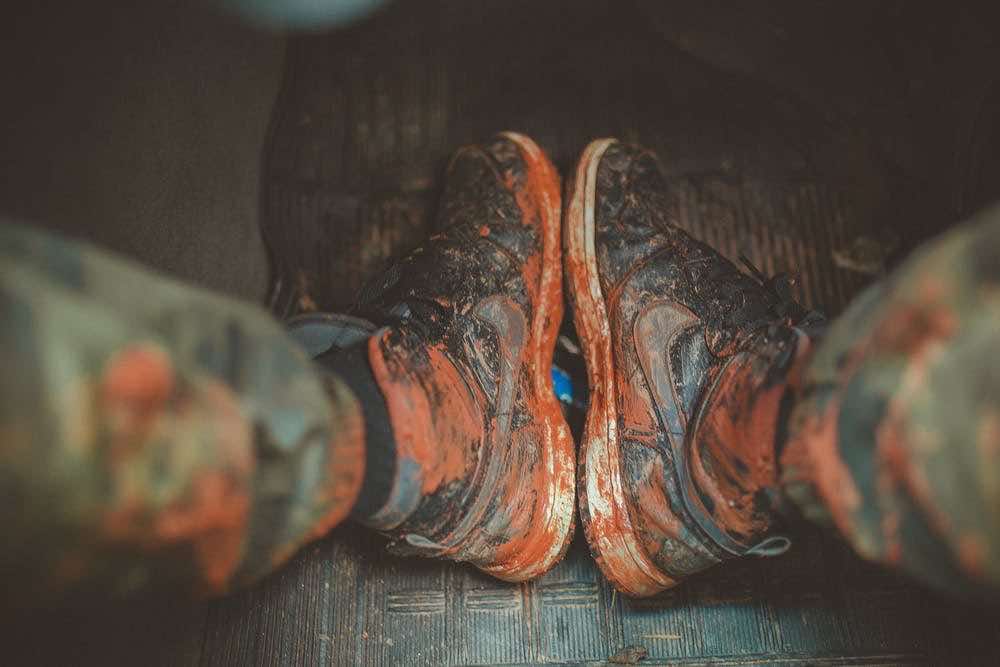 For acrylic paint to work on shoes, it needs to be made of 100% cotton. Again just like jute bags, the paint may wear off sooner or later. So don't expect that it will last forever! 
PRO-TIP
Use a sealant
To make the paint last longer, use an acrylic sealant. It's even better that you cover it with a waterproof one.
6. On denim accessories
Another fabric item to consider for your acrylic painting project!
Denim is a very popular clothing material. And not just with clothing, but you can use it for various other purposes too. For instance, denim notebook covers and bags are an actual thing.
Although fabric paints are the ultimate choice when it comes to clothes, you can use acrylic paints as well. Acrylic paints are the most suitable only when there 
WARNING!
Avoid using stretch denim
Stretch denim is not made of pure cotton. It has other materials infused as well, which may not be good for supporting acrylic paint. 
7. On cork and wooden boards
Acrylic paint can work well with any type of wood!
Are you tired of using acrylic paint on canvas? Well, you can always switch to painting on a wood panel! The most exciting part is that preparing the wooden surface for acrylic paint isn't necessary at all. You can start directly, especially if you're using painting knives to create textures. Thicker textures mean that the paint would self-support for layering and stacking together, minimizing the need for a primer.
You can also use a single color coat over the piece of wood if you don't want the colors to appear toned-down because of the natural wooden tone. One of the best wood to use for acrylic painting is MDF.
If you're looking for a reliable wood support, we suggest you get these wonderful wood panels !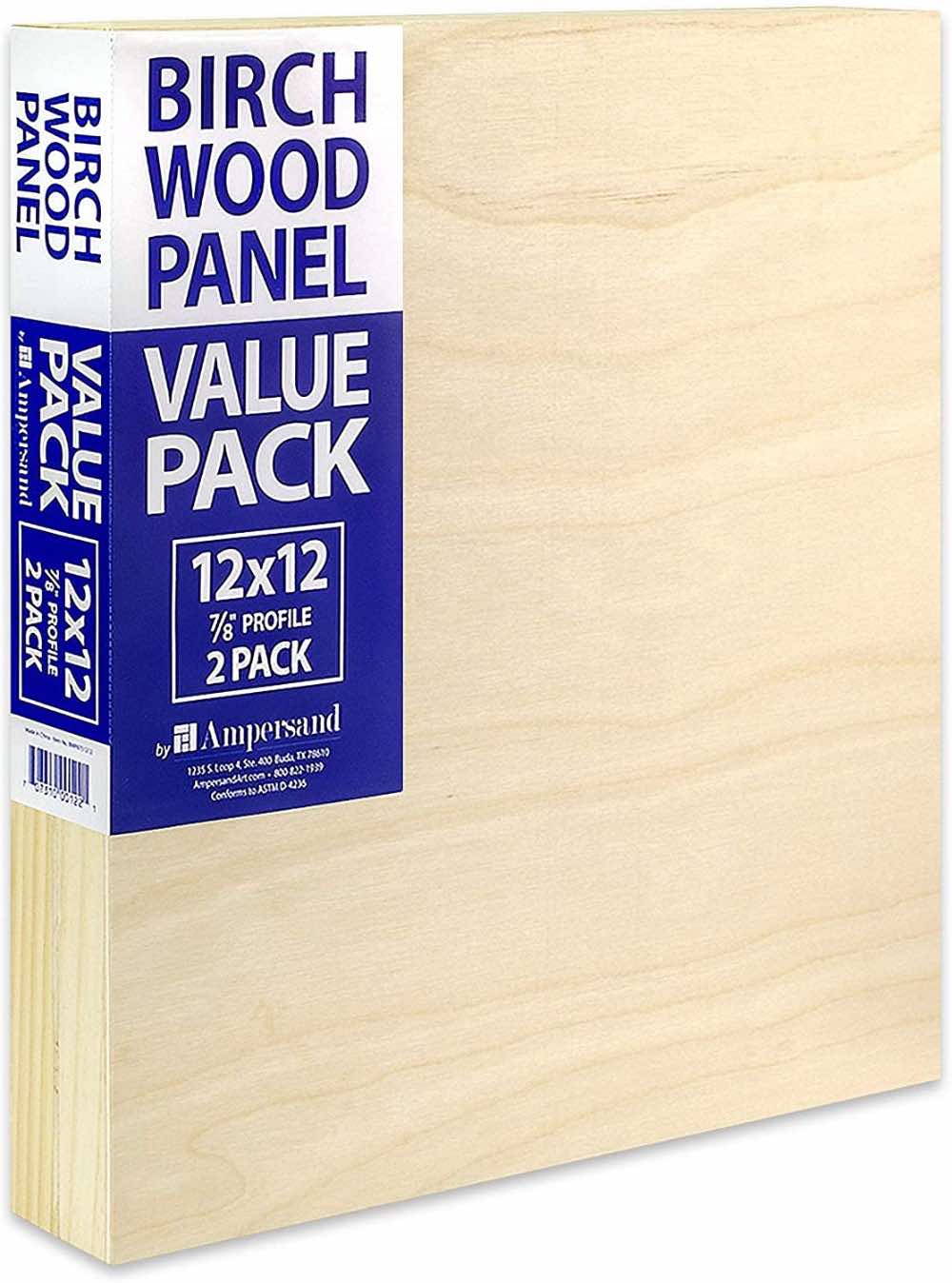 Create a mirror painting effect with these 2 wood panels or use them individually - it's up to you!

Types of projects for acrylic on wood
Although there are many projects that you can do with acrylic paint and wood, here are three main ideas that can get you going!
PRO-TIP
Preparing the wooden surface
It's possible to use acrylic paint directly on the wood. But it's even better to prime it before beginning the painting. The best way for priming wood is to use an acrylic ground gesso. To make things more interesting, you can even use colored gesso.
8. On various types of paper
Acrylic paint can be used on paper too!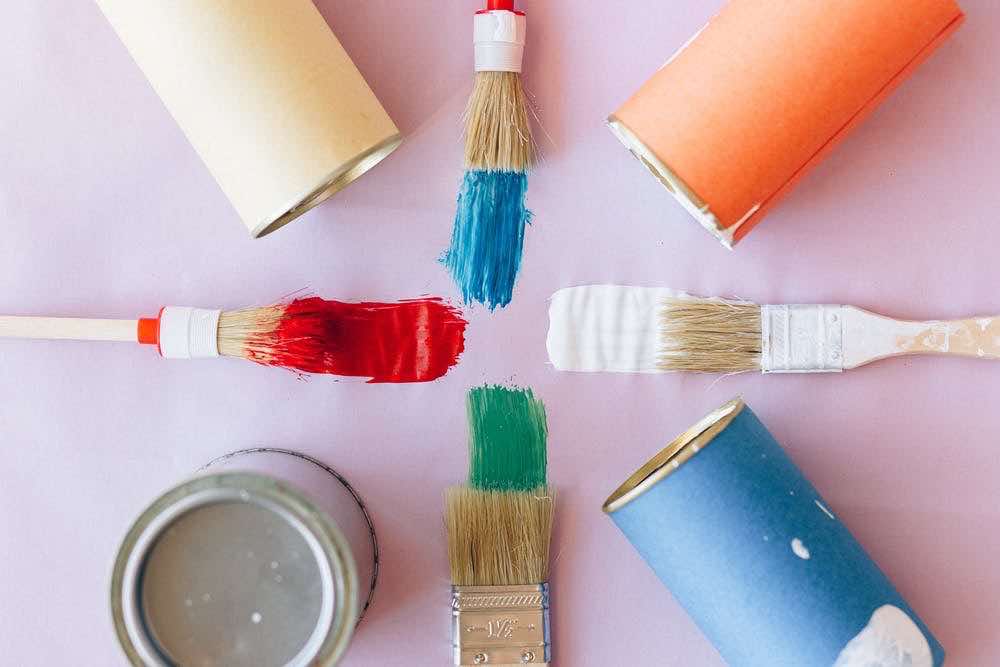 However, not all techniques could be appropriate for it. It also depends upon the type of paper you are using. Even if you choose to use as little water as possible, we recommend you use heavyweight paper that's also acid-free.
Here's how you would need to work with different types of paper for acrylic painting:
Heavy watercolor paper
Heavy watercolor paper is fibrous but it is hard enough to take extra layers of acrylic paint. But as is the case with watercolor, acrylic paint that is too thinned will not be suitable for such a surface. 
Canvas sheet
A canvas sheet has texture similar to stretched cloth canvases. You can see a weave in the texture although it looks like paper.
Acrylic sheet
Just like other media, there is paper that has been created specifically for acrylic paints. This is very similar to canvas sheet, except that acrylic paper resembles mixed media sheets rather than canvas sheets. With such papers, you can try out all types of acrylic techniques - both thin and thick. 
Drawing paper
Drawing sheets are generally papers of different weights. They either have fine grain or low to medium texture.
WARNING!
Avoid using these papers
Steer clear of acidic and lightweight papers. Never use construction paper, chart paper, printer paper, or even bristol paper. These papers can wrinkle and tear apart not only after you're done with the painting, but also while you're working on it.
Painting with acrylics on a smooth surface can be very tricky!
It's important to note that although acrylic itself has the plastic look because of the polymer binder, it isn't necessarily a good choice for it. The durability of acrylic paint on plastic may vary according to the quality and the material type of the plastic!
So for every smooth surface, you should consider priming it with the acrylic ground before you begin painting on it. This is necessary otherwise you could easily scratch the paint off! We recommend that you use acrylic paint on a smooth surface only when you desire the plastic look these paints give.
PRO-TIP
Use oil paint for ceramics
For ceramic objects, using oil paint is more ideal. So even if you're considering using acrylic paints on smooth, baked ceramic objects 
How to apply acrylic paint
So now that we have gone through all the projects, here are some more effects you can achieve with acrylic paints. Give a shot to these ideas to make the most of art and design!
Create a single colored full background coating. 
Use mixed media objects to cover on the 
Try using a stencil and then use an acrylic paint roller over it to get a variety of designs and shapes
Use painter's tape to block off any areas that you don't want to paint (for negative space)
Feel free to experiment more techniques with as many painting materials as possible!
Conclusion
So you can use acrylic paints on a variety of supports. Using acrylic paint on bags, clay items and furniture are some of the most common uses. And you can even use these paints on smooth surfaces but you'll have to prepare the support with acrylic ground primer first. Otherwise the paint could easily scratch off. Use stencils and brushes of assorted styles and sizes to create more spontaneous effects.
If you want to learn more about the various art mediums, don't forget to read this post on the 9 different art mediums - ranked for beginners !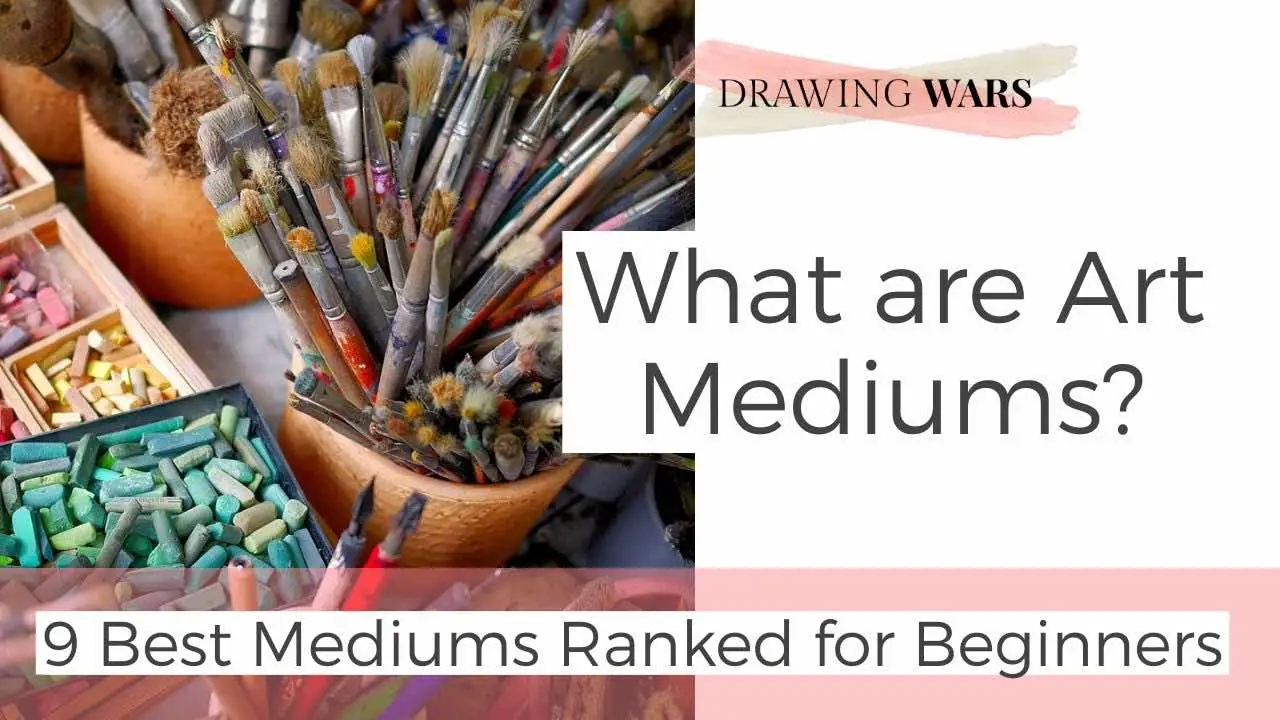 Drawing and painting - there are so many mediums for both! But which ones should you try out as a beginner?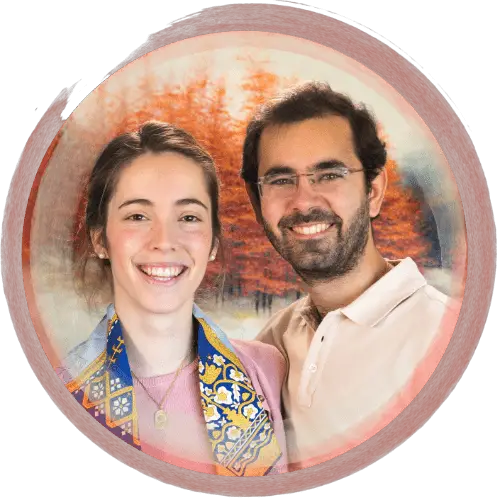 By Jimena & Iñigo
The Navarro-Rubios
My husband and I are learning how to draw and paint. We wanted to share this learning process with the world and have fun! That's why we created this blog. We'll have drawing contests every week and you'll decide who won that week! Follow along and learn with us!