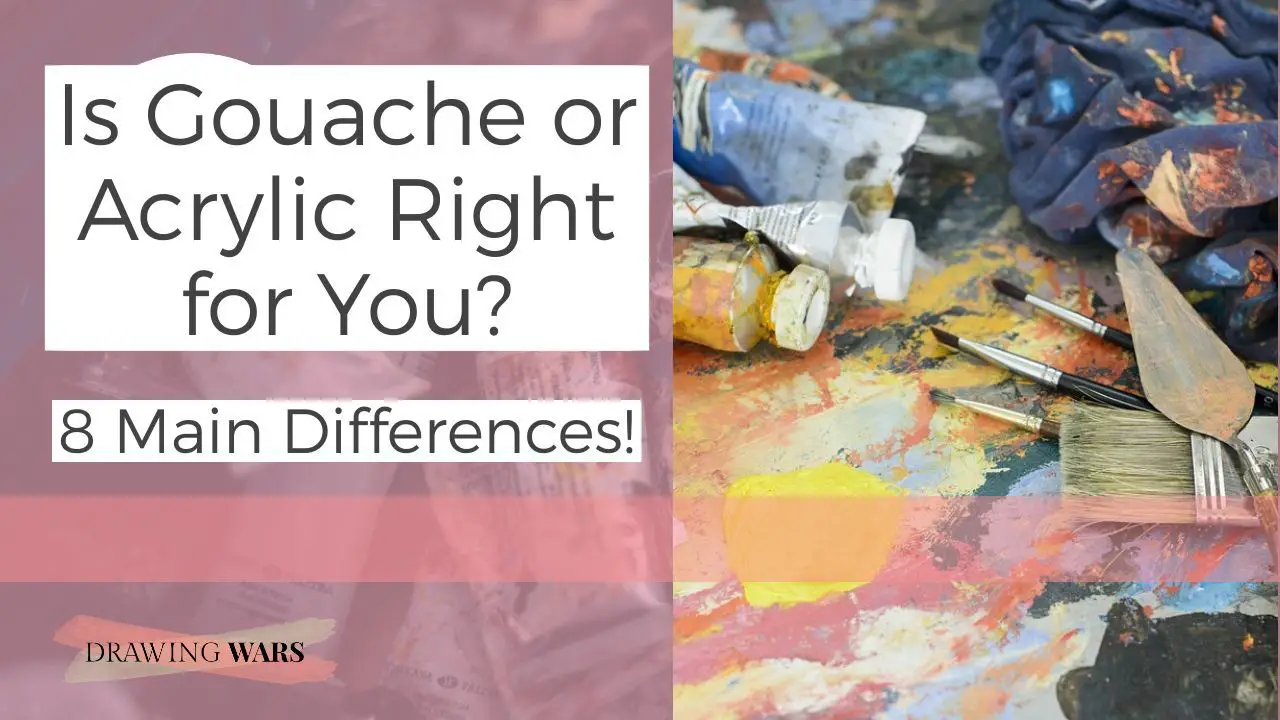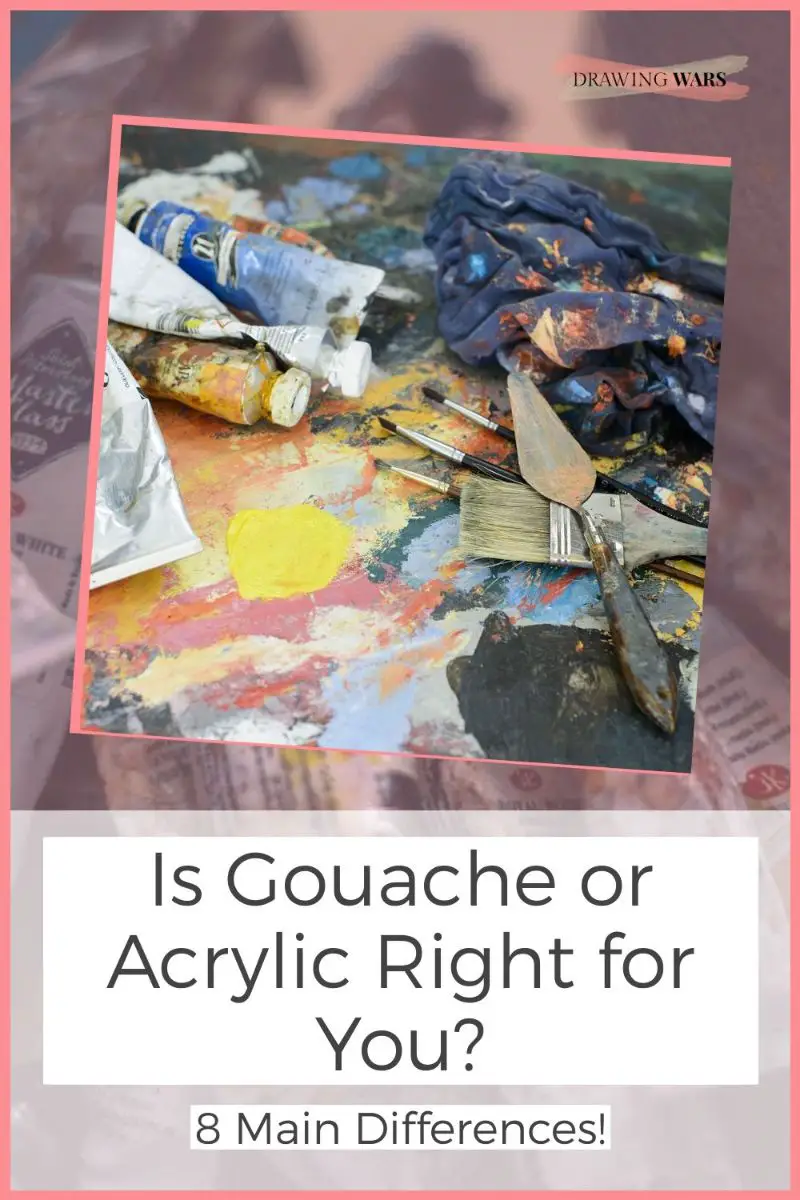 Introduction
Gouache and acrylics are two of the easiest painting media. All you need is a jar of water and some brushes, and you're good to go with each painting medium. But more than that, we found that creating paintings is very easy and quick with both the art media. However, ever since we started exploring both gouache and acrylics, we began to notice many differences between them. For instance, gouache could be more suitable for certain art projects compared to acrylics, and vice versa. So if you're stuck between deciding gouache and acrylic paints, how do you know which one is for you?
Acrylics could be used on more surfaces compared to gouache, for which only paper is ideal. Acrylics also dry much faster than gouache but retouching is possible with gouache paints. Adding layers is easier in acrylics as it is more durable than gouache, but color can change after drying in both.
1. Versatility
You could use acrylics on a wider range of surfaces compared to gouache!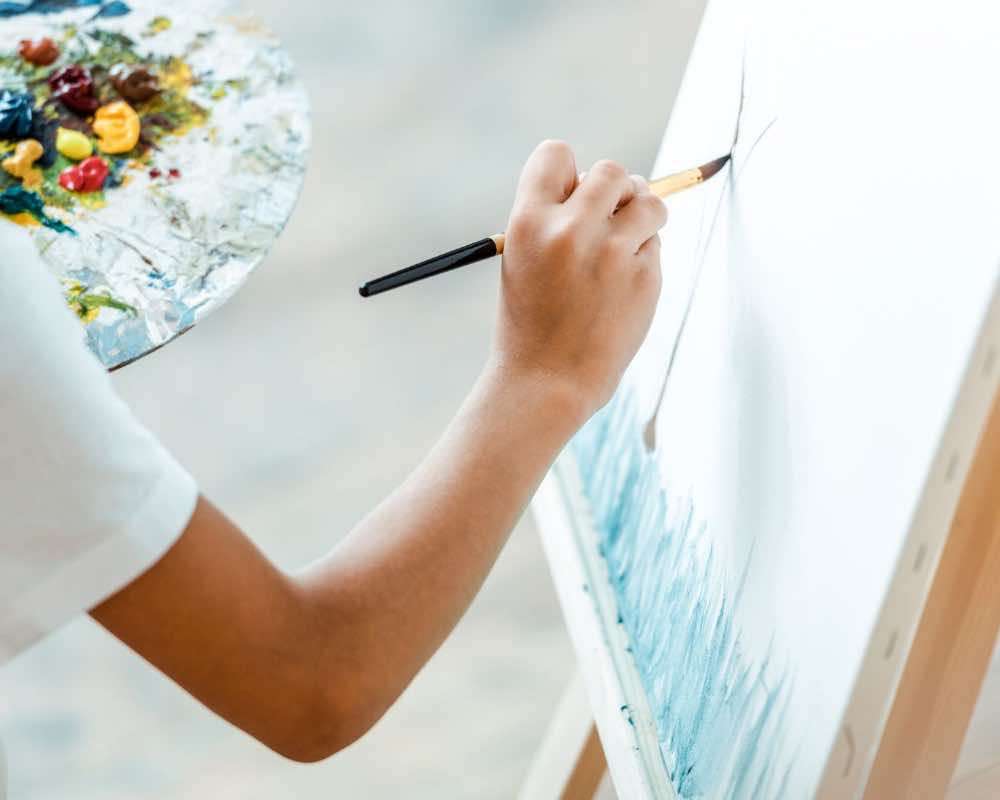 Acrylic paints could be used on a variety of supports, ranging from canvas to wood and even fabric to glass.
Although some gouache paints could be used on canvases, only watercolor paper makes for the most suitable surface. On the other hand, you could use acrylic paints on many surfaces. All you would need is a bit of extra preparation such as priming before beginning the painting and sealing the painting once it's done.
PRO-TIP
Use mixed media paper
Did you know you could combine gouache and acrylic paints? Since acrylic is a versatile painting medium, you could use it over gouache. It's best done on a surface that is prepared for gouache, like a mixed media sheet or heavy watercolor paper.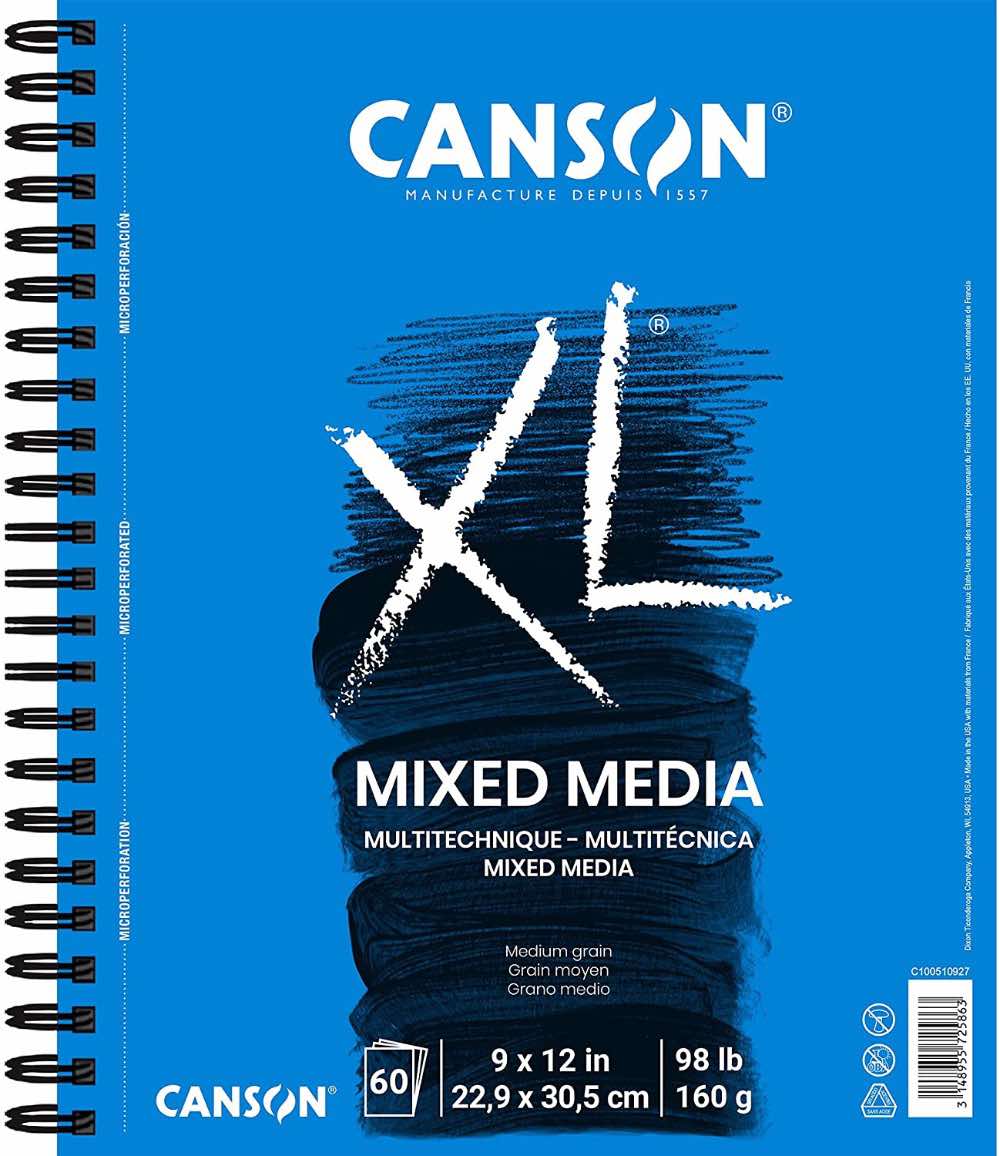 Use this mixed media pad to combine gouache, acrylic and other dry media on the top!

2. Drying time
Acrylics dry faster compared to gouache paints.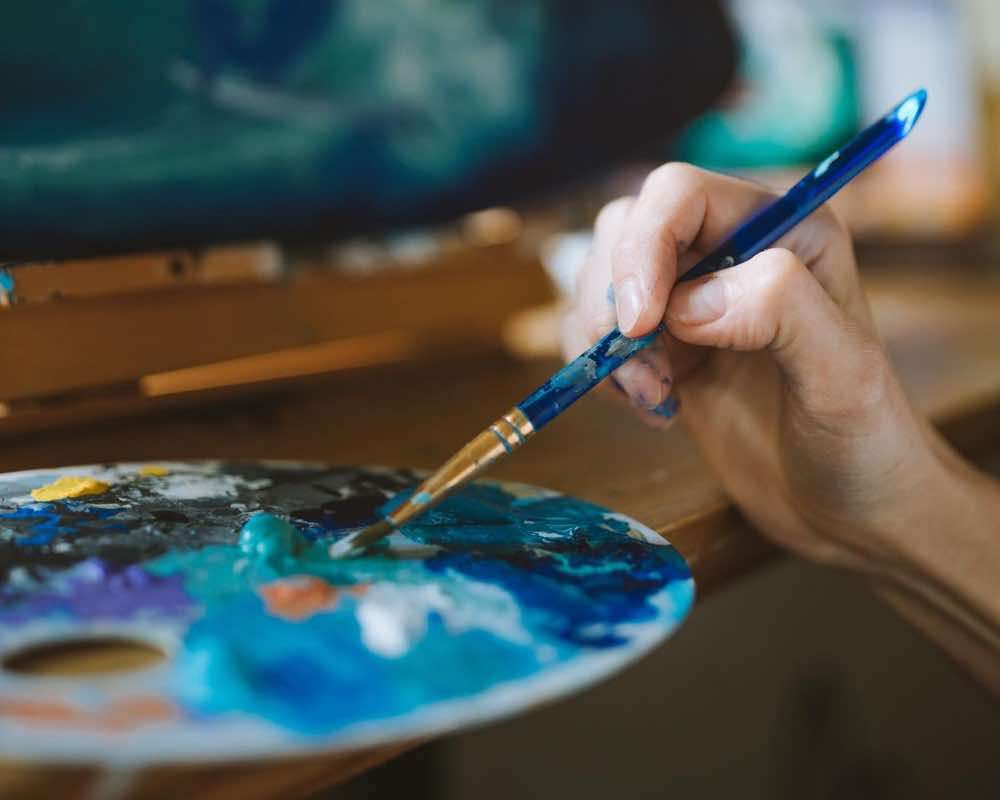 Acrylic paints dry faster than gouache.
Acrylics are known for their extremely fast drying time. That is not necessarily a bad characteristic if you know how to work with acrylics quickly. In fact, if you love being expressive and quick, you could capture and paint great strokes with acrylic paints.
With gouache however, the drying time is moderate. Not to mention, it doesn't affect much since you could always add some water to restart the gouache painting. 
PRO-TIP
use a retarder
Are you a slow acrylic painter? Don't worry about it, as you could always use a retarder! A retarder is an art medium that you could add to acrylic paint to slow down the drying time. It would only give you around 10 to 15 minutes of extra time.
3. Reworking and adding more paint layers
In a gouache painting, it's easier to adjust and fix your mistakes!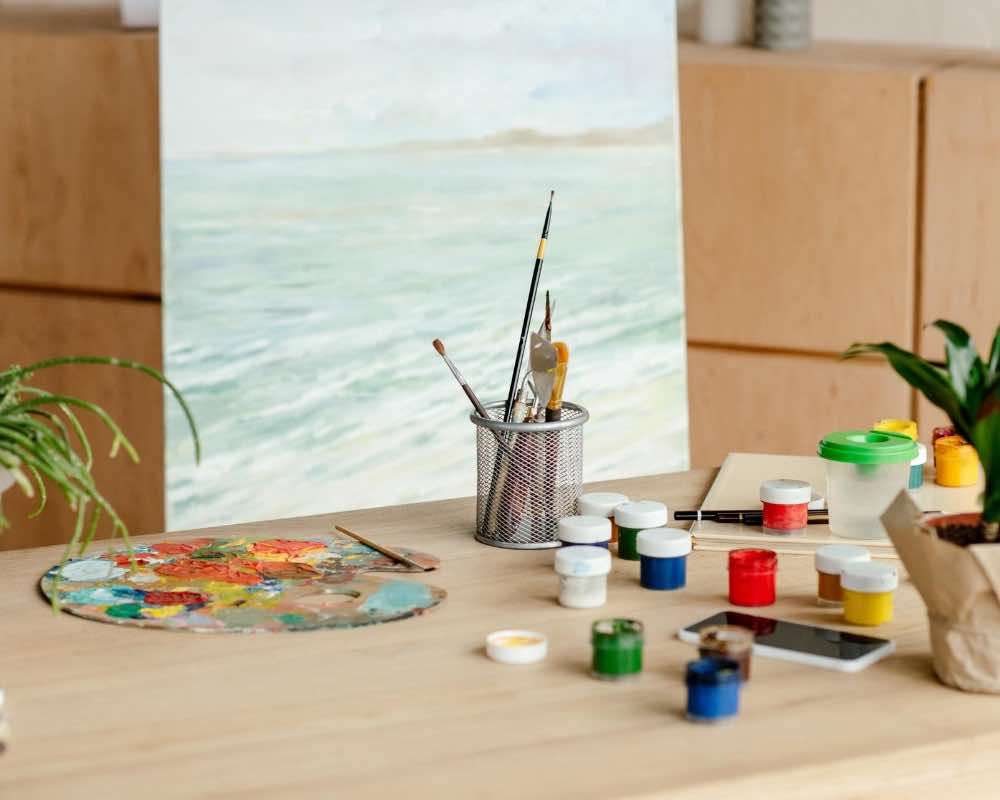 Gouache paints can be easily reactivated using water, making it possible to rework and retouch the painting.
Once you apply acrylic painting on the surface, it settles down after it has completely dried. If you apply water to acrylic paint after the drying process has finished, you won't be able to move around the paint at all. Hence, you need to be very clear about your acrylic painting. Make sure you know the final result.
So with acrylic paints, you cannot rework the painting as the reactivating the paint isn't possible. However, you could always add more layers on top of an acrylic painting, which is difficult to achieve in a gouache painting as adding a bit of water always activates the paint.
PRO-TIP
use little water
If you want to make changes to your gouache painting, make sure the brush is wet but not dripping with water as it could spread over the entire painting!
When it comes to acrylic painting, you could go far beyond brushes!
Acrylic paints can be applied using brushes, sponges, rollers and more. Whereas, gouache paint can only be applied using brushes.
For gouache painting, you would need brushes and most probably, sable ones. With natural or sable hair, you're more likely to achieve a smoother finish. If you're using artificial hair brushes, it's fine but you probably won't get neat and tidy strokes.
If you want to achieve an array of textures in a single painting, make sure to use various tools instead of only brushes for acrylics. For gouache, sponges and brushes are the best, especially a sable brush set like this one!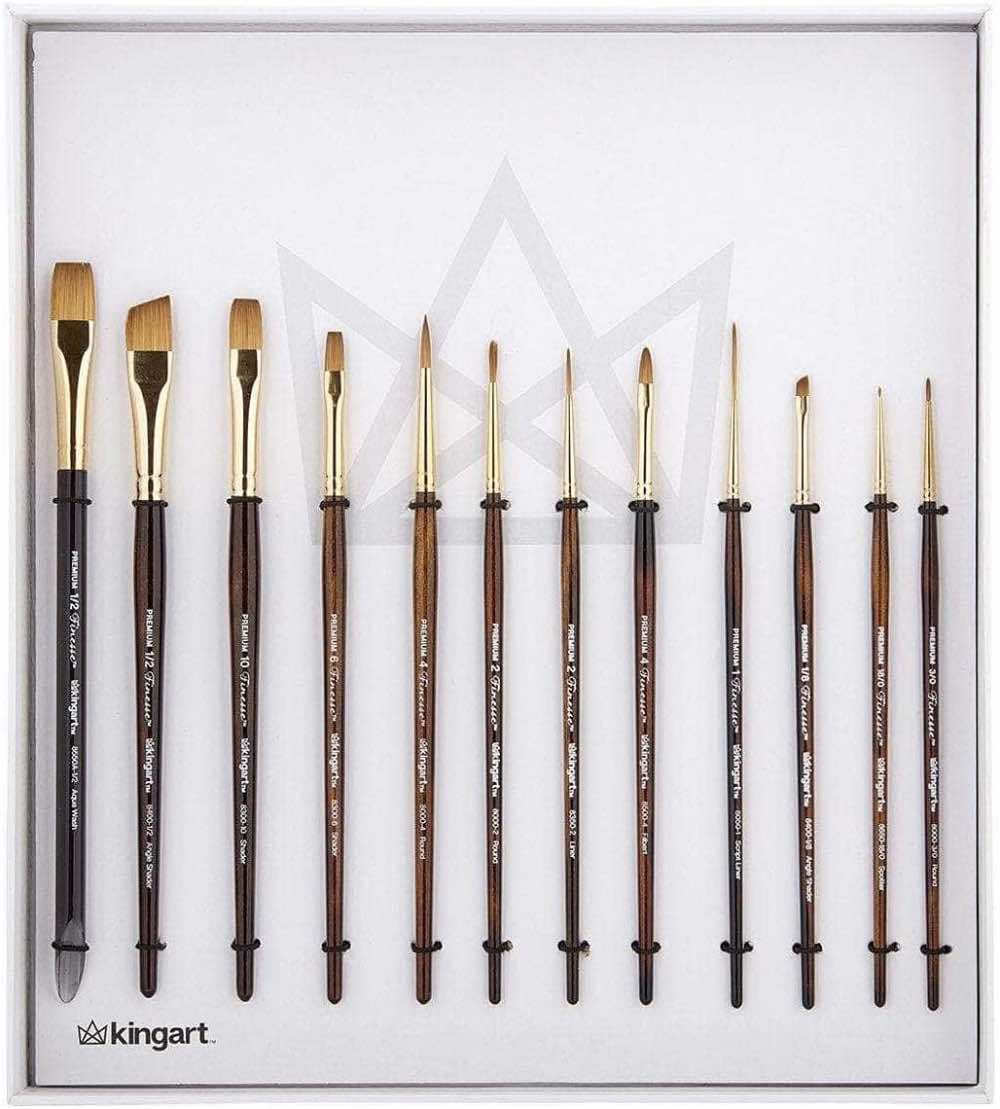 This synthetic sable brush set of 12 pieces is perfect for both gouache and watercolor.

5. Painting techniques: thick vs thin
With gouache, you need to be careful with thick layers of paint!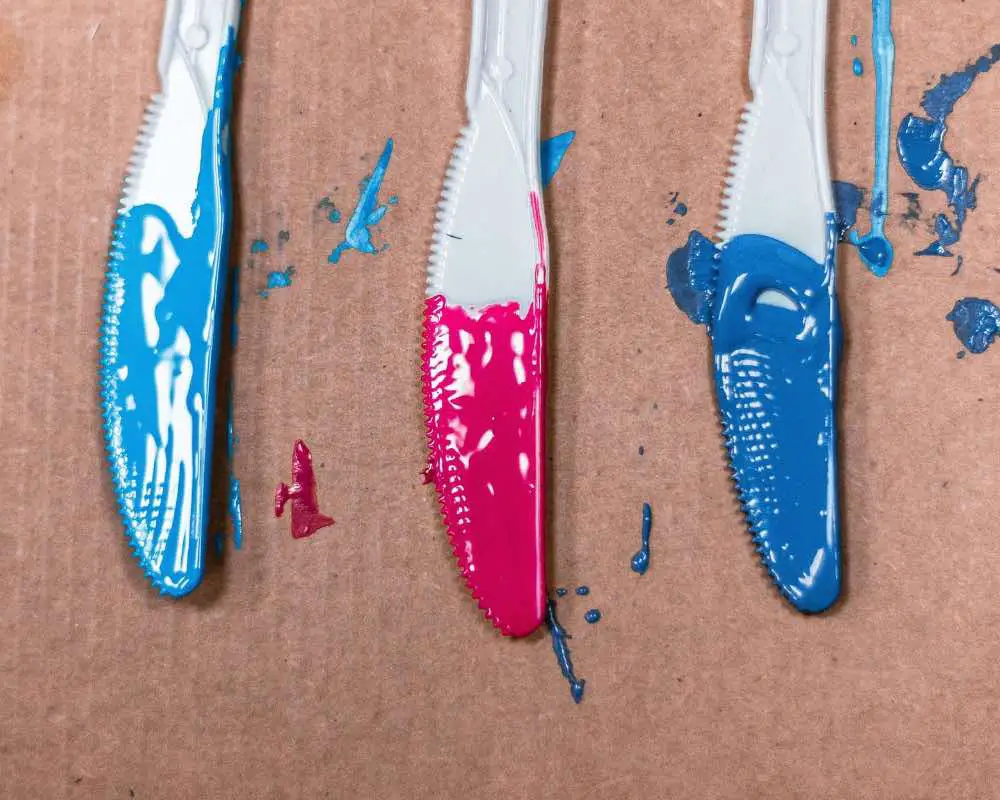 Thick layers can be achieved easily with acrylic paint, making knife painting an easy technique.
Since acrylics have a thicker texture overall, it gives you the freedom to try out more painting techniques compared to gouache.
Applying thick layers with gouache is possible but not to the extent to get 3D textures. In fact, knife painting with gouache is hardly applicable. You can create a texture or two but it would most likely crack!
WARNING!
thick or thin layers in gouache
If you try to paint thick layers in gouache, it may end up cracking. On the other hand, going too thin may cause the paint to look grainy.
If you haven't tried out thick-textured knife painting technique with acrylics before, we highly recommend you get this amazing set of painting knives.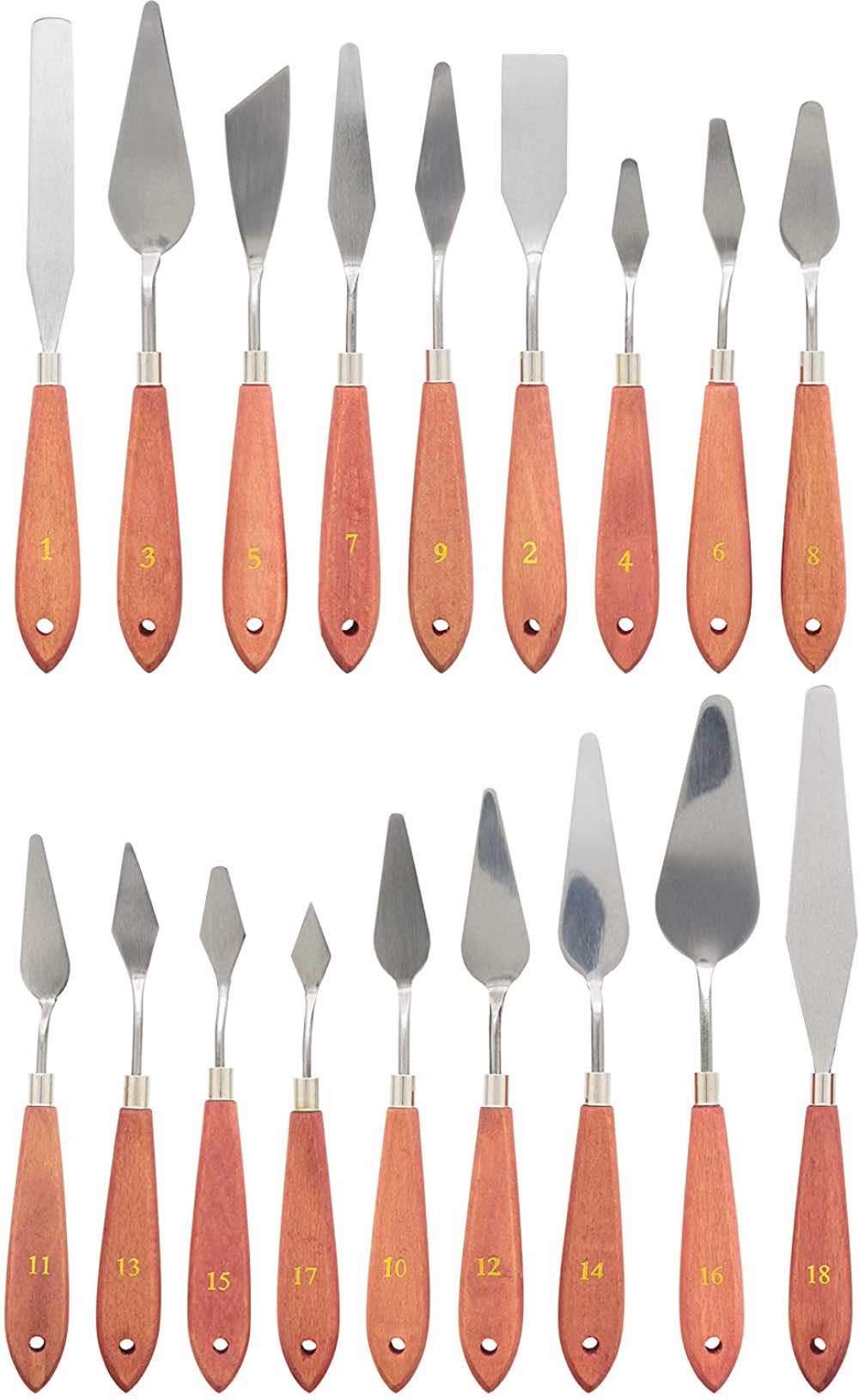 This set of painting/palette knives is perfect to create small and large textures in acrylic painting!

6. Binding substance
The chemistry is different for both gouache and acrylic paints!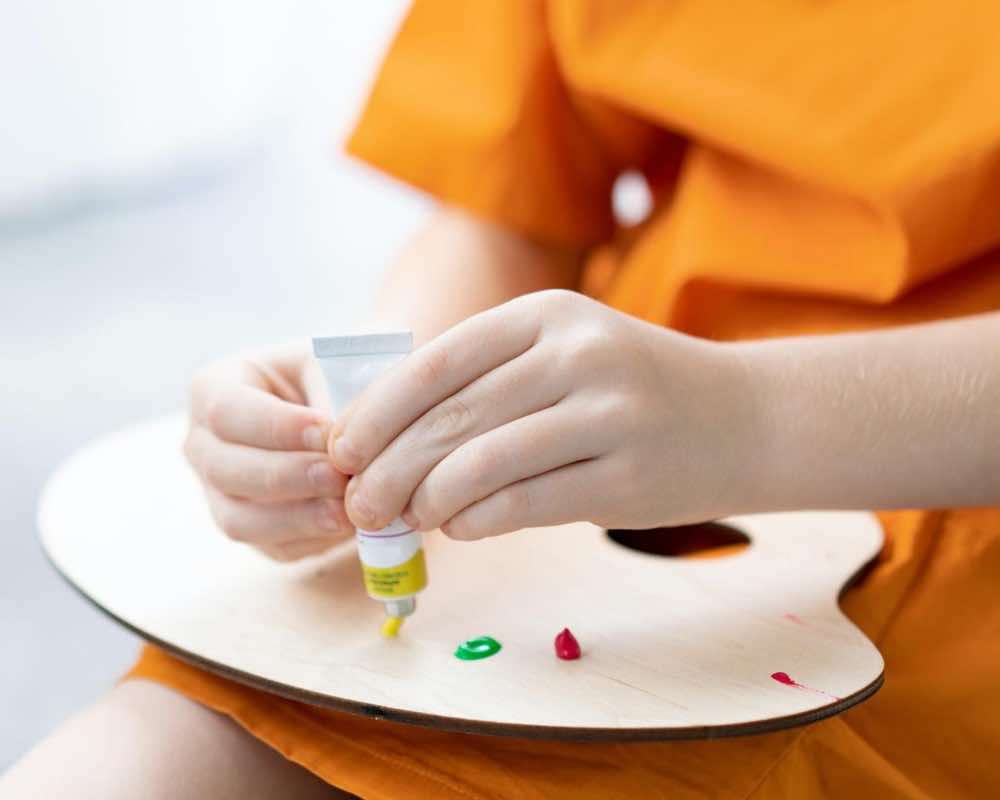 A binder is a substance that holds pigment particles together in an art medium.
In gouache, the binding substance is gum arabic and some chalk. The chalk is what makes gouache paints more opaque than watercolor. 
Whereas acrylic paints have polymer or plastic. It is due to this binder that you are more likely to achieve solid and shiny-like textures with acrylics in contrast to gouache.
PRO-TIP
using extra mediums
Do you want to change the appearance of acrylic paints? Use a matte medium or gel to give a smoother and more gouache-like opaque finish to your acrylic paints.
7. Color consistency in acrylic vs gouache
Colors are prone to changing in both the painting media!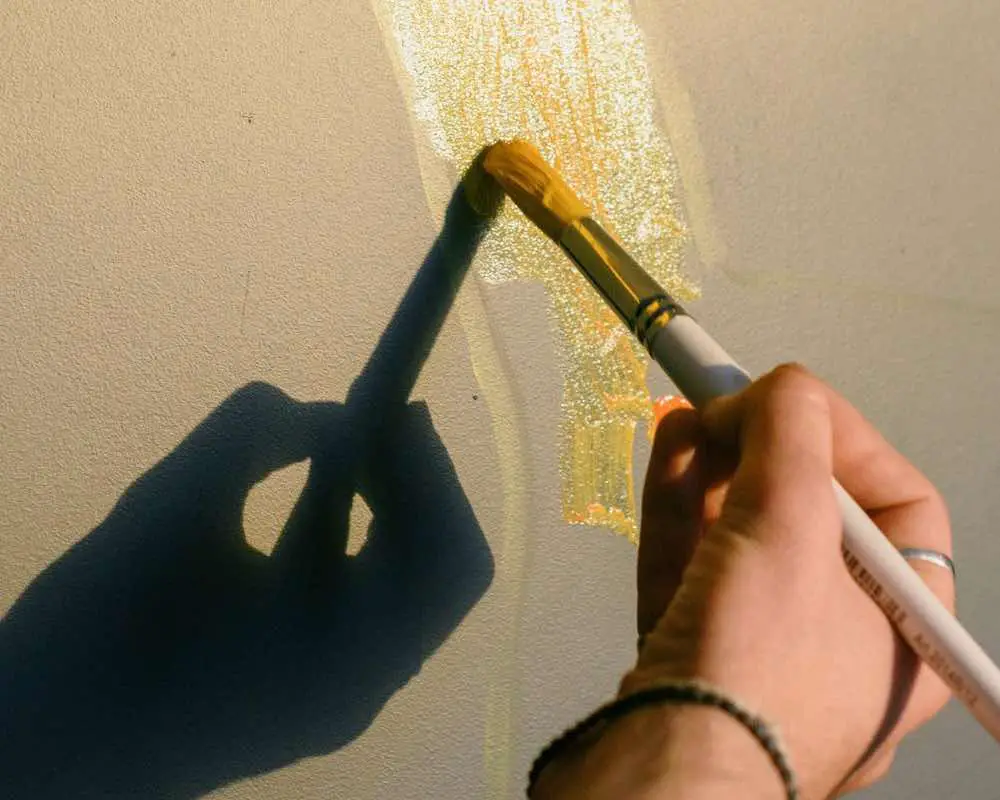 Acrylic paints always dry darker than when they are applied wet. Whereas, light colors in gouache tend to dry darker and dark shades dry lighter.
For an acrylic painting, you would always need to prepare a tone lighter than the color you want. That way, you wouldn't end up with a dull or dark painting. 
Hence, handling the colors could be more difficult in a gouache painting as you would need to consider the value of each hue. It is best to keep a small sample of watercolor paper to test all colors before you apply them. 
WARNING!
Don't use water to lighten acrylic color
It is possible to use water to make acrylic paint thinner and lighter. However, doing that would also change the entire painting technique and you would need to work like watercolor. Only use water if you wish to use the thin-layer watercolor technique!
8. Framing the painting: gouache vs acrylic durability
Do you want a painting that is more resilient and lasts longer?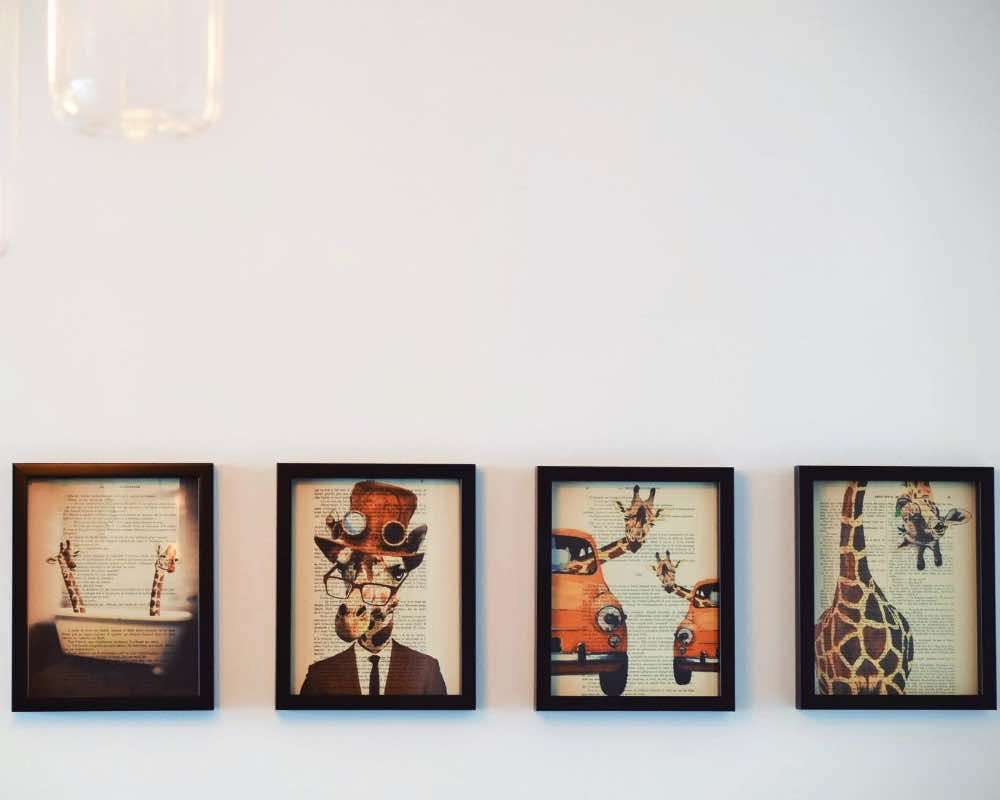 An acrylic painting can is quite waterproof, light and fade resistant even without framing. A gouache painting would need to be framed for protection against light, dust and water.
It's better if you varnish an acrylic painting but even if you don't, it won't fade away. In fact, you could easily wipe the dust off an acrylic painting using a clean cloth. Acrylics provide excellent durability and the colors of the painting would also not become yellow with age.
However with gouache, you would always need to archive it in an acid free cover. And if you want to hang the painting somewhere, then framing is necessary!
Conclusion
So while acrylic and gouache require minimum extra material, there are many differences to consider. First things first, you could use acrylics on various surfaces instead of just canvas or paper, as is the case with gouache paints. Secondly, an acrylic painting will last longer than gouache because it is more lightfast and wiping off the dust is also much easier.
All in all, acrylic is the right medium for you if you love to explore and experiment numerous painting techniques on many surfaces. On the other hand, gouache is better if you like to work on illustrations as it can give you the freedom to go back and rework the painting.
If you want to learn more about gouache, read this post on how to make the perfect water mix for a gouache painting !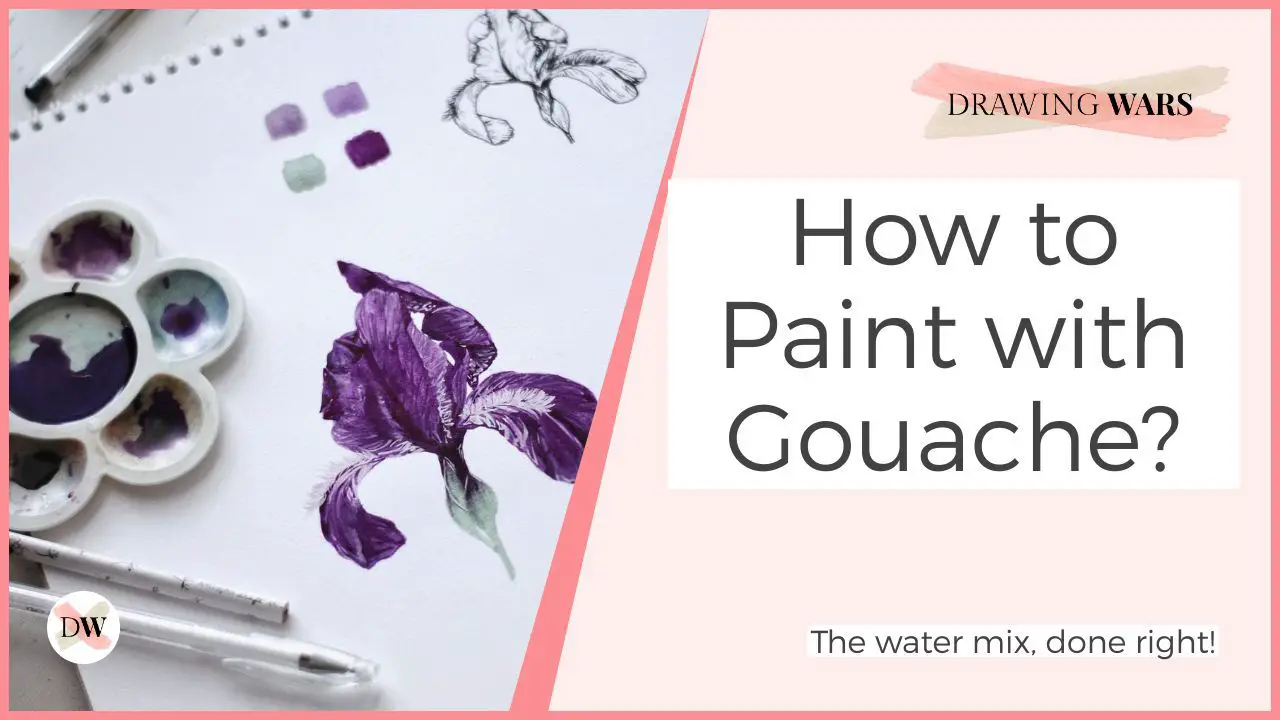 Gouache is a fantastic medium and is often known as 'opaque' watercolor. But does it need as much water as watercolor paints? Here's what you need to know!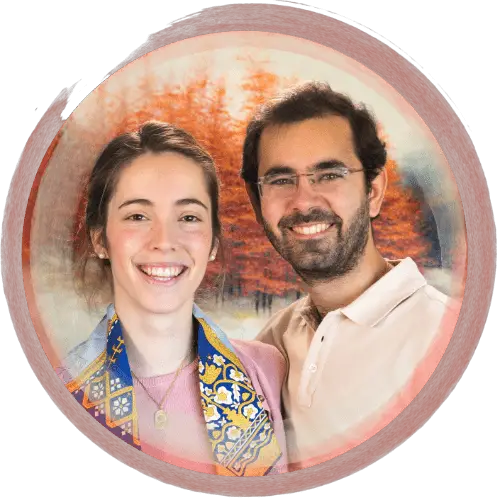 By Jimena & Iñigo
The Navarro-Rubios
My husband and I are learning how to draw and paint. We wanted to share this learning process with the world and have fun! That's why we created this blog. We'll have drawing contests every week and you'll decide who won that week! Follow along and learn with us!
Posted in: