INTRODUCTION
Have you just moved into a new house and want to renovate it? Or just want to makeover those boring walls? Whether it's painting walls or undertaking any other extensive painting project, one needs to be prepared for what is to come. Bigger projects require extensive care and pre-planning to be executed correctly. An often overlooked approach is calculating how much your paint weighs.
Usually, a gallon of paint weighs almost 6 to 12 pounds while five gallons weigh 40 to 60 pounds. What actually determines the paint's weight is its type and medium. Different paints differ in density, hence weight too. An example is acrylic and latex paints being heavier and oil-based paints being lighter.
WHAT ARE THE STANDARD PAINT MEASUREMENTS?
A gallon can refer to three different types; the imperial gallon of 4.5 liters, the U.S gallon of 3.8 liters, and the U.S dry gallon of 4.4 liters
As we get into different types of paint and how they weigh different, we need to understand the measured paint is measured in. The Gallon is a unit of volume and corresponds to the amount of space an object occupies. In most cases, one can buy either a gallon (6 to 12 pounds) or paint of five gallons (40 to 60 pounds) of paint. The density of the paint has nothing to do with the gallon count, hence gallons of different paint types can weigh different.
WHAT FACTORS AFFECT PAINT WEIGHT?
The major factor which determines the weight of paint is the type of paint used.
A number of varieties of paint are available on the market. The difference between these types of paint is their composition. Since they are composed of different materials, the density of the different types of paint is different, which is what affects their weight.
The main ingredients in paint are the pigment and the base liquid. The base liquid can be either oil or water. The paint is known as oil-based or water-based respectively depending on its composition.
 Due to the density of water being higher than the density of oil, water-based paints weigh more than oil-based paints. 
Acrylic and latex paints which are used widely for arts and crafts and home improvements respectively are both water-based and weigh more than other oil-based paints.
ACRYLIC PAINT
Acrylic paints use a technology known as acrylic polymer emulsion to suspend the colored resin in the base of water. These paints are constituted more than half by water but their density can come out to be 20% more than an equivalent volume of water since the resin and other chemical components largely contribute to the weight of the paint.
Acrylic paint is sold in countless varieties and by various brands for different purposes, including for art and nail polish. Acrylic paint is heavier than latex water-based paints.
According to sources, a liter of acrylic paint weighs around three pounds, which means that a US gallon would weigh between 11 to 12 pounds.
PRO-TIP
The weight of paint can vary depending on the variety of the paint, the brand, the intended purpose, and the color.
Here is an acrylic paint measured in gallons:
Sargent acrylic paint can be used for large-scale art projects. Check it out!

LATEX PAINT
Latex paint is the other kind of water-based paint that is lighter than acrylic paint. Latex paint is also found in a large number of varieties and brands and is usually the paint of choice if you are repainting your home. It is quick, cheap, and easy to apply. This type of paint is also suitable for both interior and exterior walls.
For large construction projects such as repainting a large building, it is important to know the weight of the paint so it can be safely and easily managed, transported, stored, and used.
On average, a gallon of latex paint weighs around 11.3 pounds in weight. This means that latex paint is less heavy than acrylic paint but heavier than oil-based paint.
PRO-TIP
Water-based paints, such as latex paints, are nontoxic and their fumes are less pungent than oil-based paints. They also require lesser ventilation!
Check out our recommendation for latex paint:
Recycled latex paint for the environment-conscious!

ENAMEL PAINT
Enamel refers to the finish or material inside the paint. This paint is quick to dry and gives a glossy finish that's mostly fit for painting rot iron and vehicles.
Despite enamel's numerous uses and benefits, it's very tricky to figure out its specific weight. These paints can be oil-based or even acrylic, and even then their densities vary from manufacturer to manufacturer.
A gallon of automotive enamel usually weighs around 11 pounds.
If you are looking to buy Enamel paint, look into this:
The glossiest enamel for your cabinets!

OIL PAINT
The other type of paint discussed earlier is paint which uses oil for a base to suspend the dye and other chemicals rather than water, which is the base in the other type.
Oil paint is one of the most popular and frequently used forms of paint. From paintings at home to furniture, this type of paint is available in countless varieties from many brands to meet a number of needs.
Oil-based paints were the only option available historically. Today's oil-based paints are comprised of a pigment suspended in either natural oil eg. Linseed oil or walnut oil.
A US gallon of oil paint weighs around 6.7 pounds, which is much less than the water-based options discussed above.
The main variable behind how much paint weighs is the density of the liquid in which the pigment is added. Different oils have different densities, so if a paint using oil with a higher density is chosen, it will weigh more.
Grab this color set - the perfect match for your inner artist!

WARNING!
Keep paint and solvents off your skin! 
Any direct contact with either may result in crashes and sensitivity.
CONCLUSION
Mass painting projects are always made easier when one has a good estimate of the paint's weight.
Whatever the paint type might be, it's quite easy to get to its weight. This approach will help you in the logistical planning of artistic endeavors.
Have fun painting; and while you are at it, check out our article on edible crayons!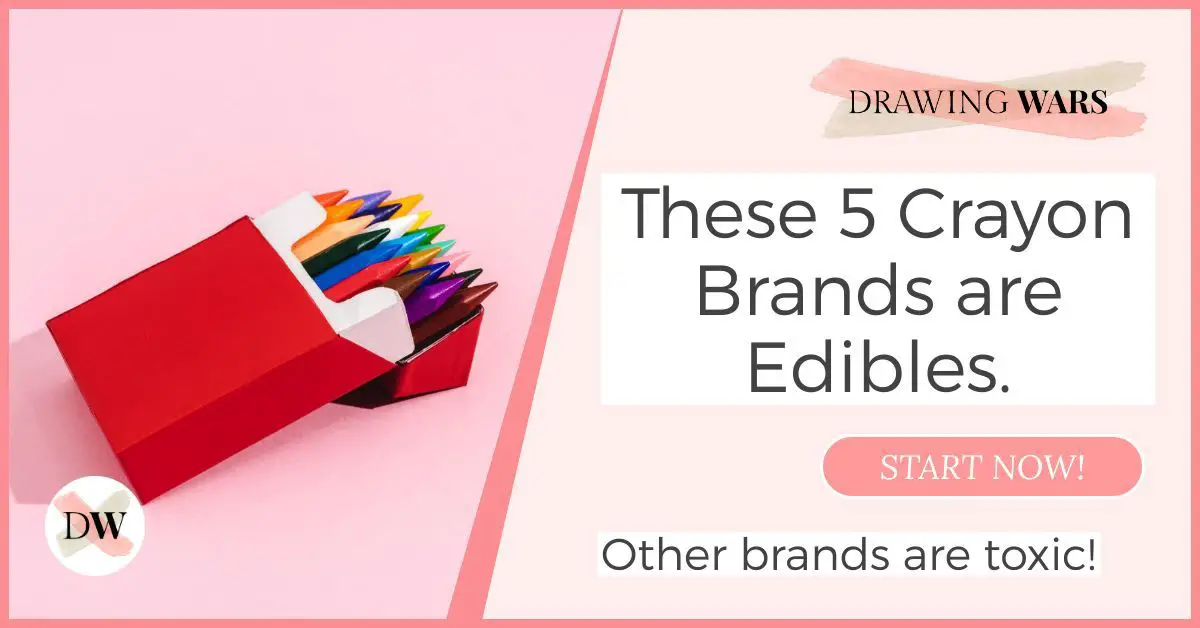 Are you worried about your little one nibbling on crayons? Don't worry as you can get some edible ones that don't pose a threat to your child's wellbeing!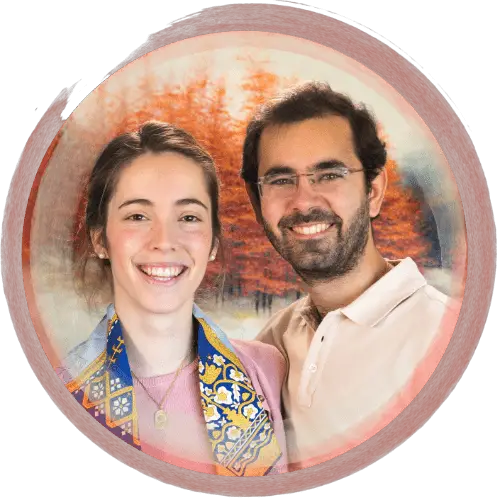 By Jimena & Iñigo
The Navarro-Rubios
My husband and I are learning how to draw and paint. We wanted to share this learning process with the world and have fun! That's why we created this blog. We'll have drawing contests every week and you'll decide who won that week! Follow along and learn with us!