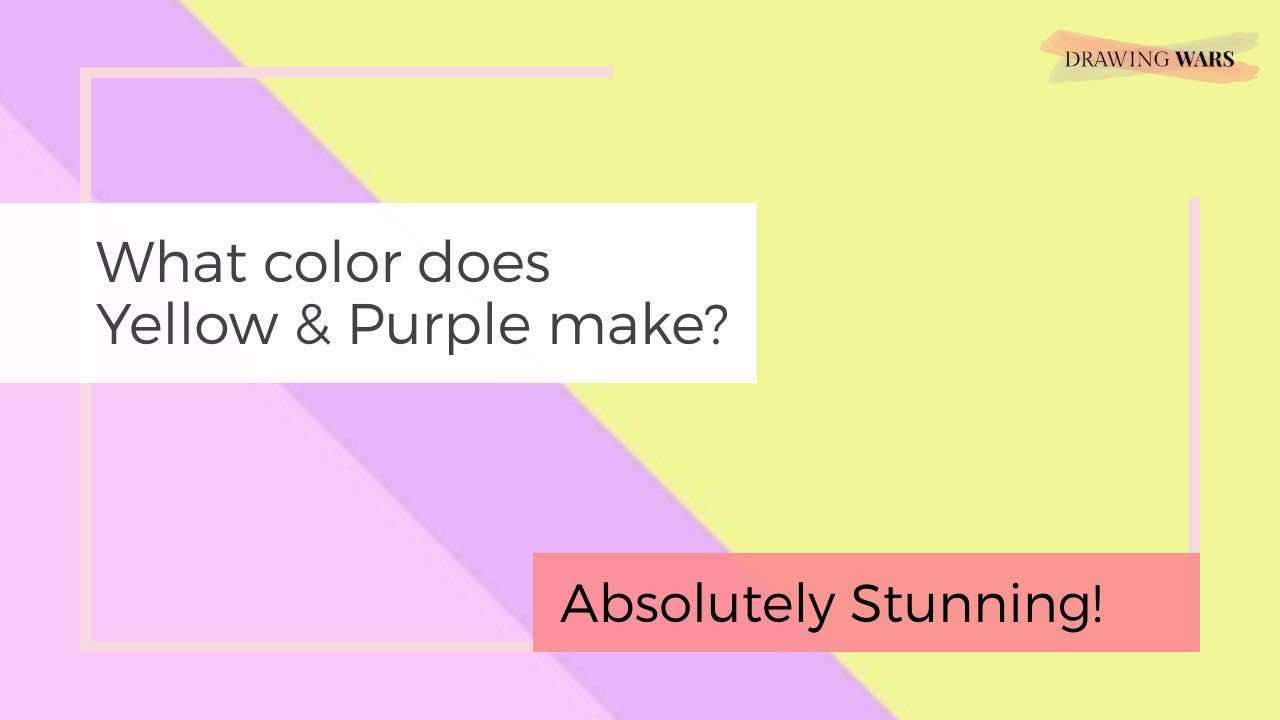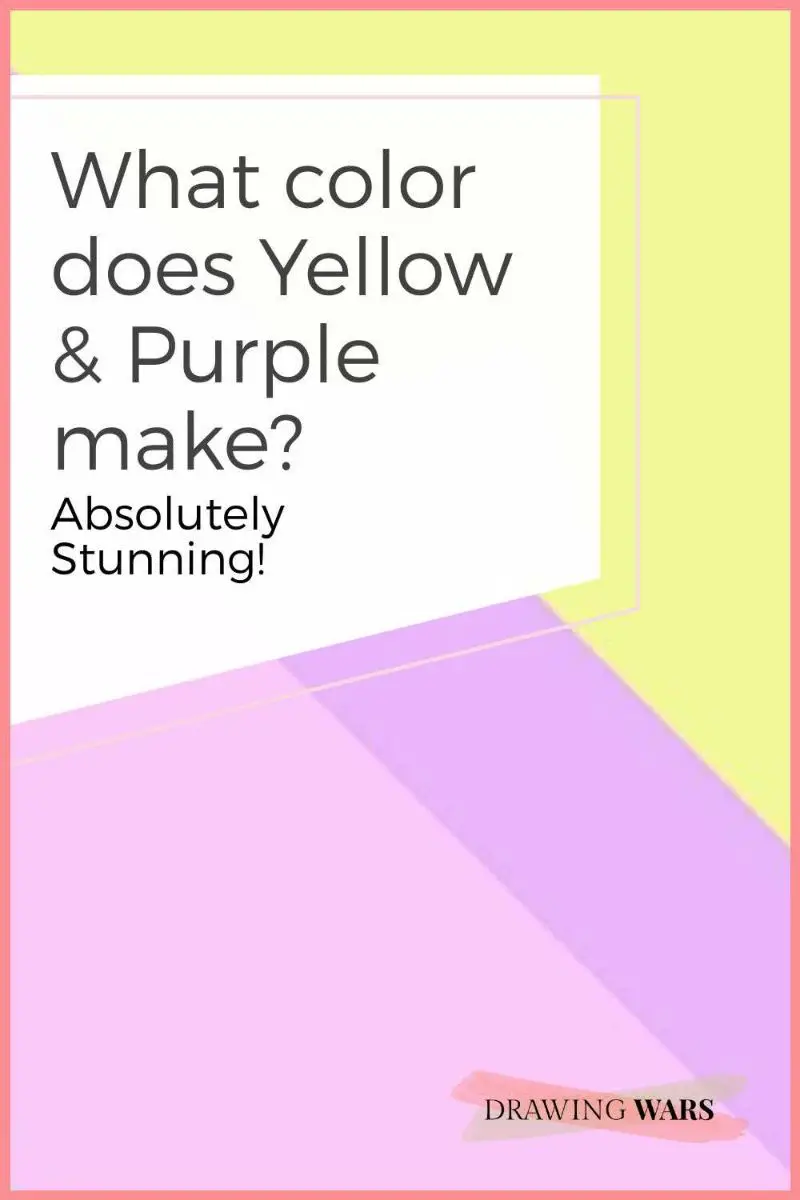 Yellow and Purple: An Introduction
Yellow, the color of sunshine - it could put a smile on anybody's face! And about purple, no other color could match it in terms of royalty. Although both these colors look bright and cheerful in most situations, you'll be surprised at what they make when they're mixed!
Mixing yellow and purple would either give a brown or a grey hue. Both brown and grey are neutral colors and the resulting hue would depend on whether it is yellow in greater proportion or purple. More yellow in the mix would give brown, while adding more purple would give grey.
1. Understanding the Color Wheel and Color Theory
Whether grey or brown, neutral colors don't appear on the color wheel.
On the color wheel, yellow and purple are complementary colors . By complementary, we mean any two colors that are on opposite to each other on the color wheel. 
Neutral colors can be obtained by mixing the primary colors red, blue and yellow in varying proportions. You can also get brown and grey by mixing any two other complementary colors on the wheel.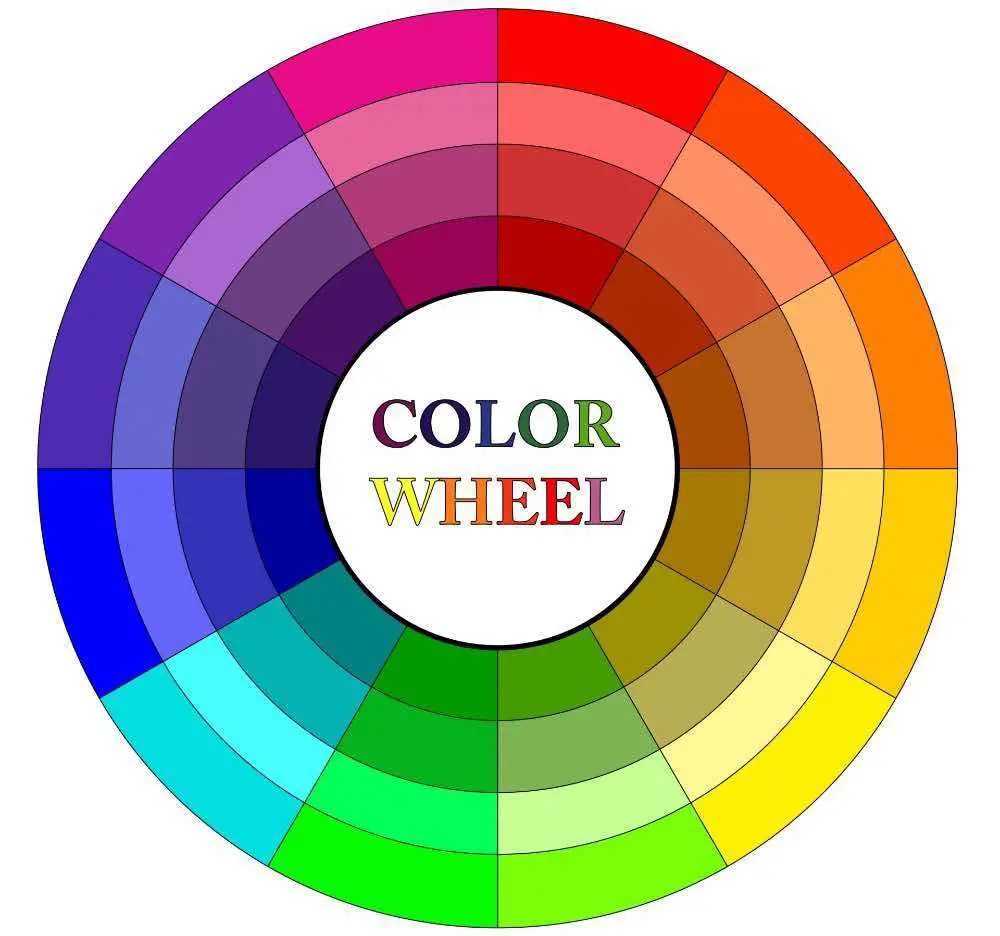 2. How to create hues of brown and grey?
Producing light and dark hues of neutral colors is very easy!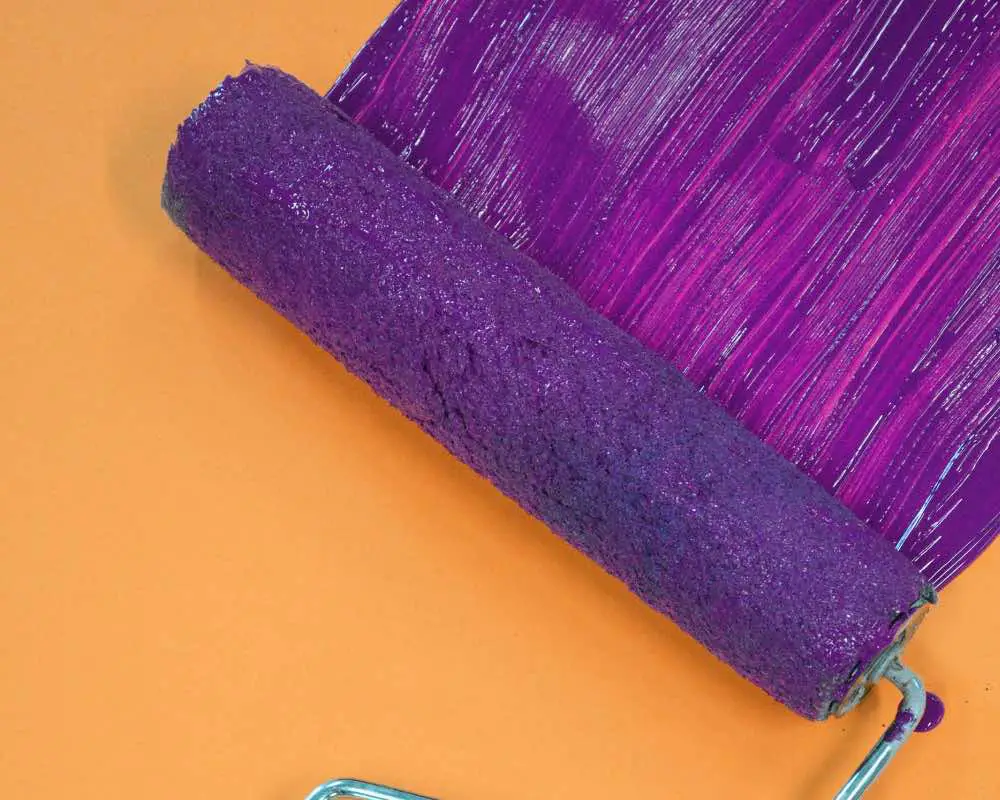 There are many ways to create brown and grey. But when you're using yellow and purple to do it, you get better control over the color temperature of the resulting brown hue.
What happens if you add more yellow to the mix?
By adding more yellow, you're basically making the resulting color warmer.
You can some of the following yellow hues to mix your very own brown:
Cadmium yellow
Yellow ochre
Lemon yellow
If you're using a light and bright yellow, you could expect to get a bright brown!
What happens if you add more purple to the mix?
By adding more purple, the resulting color would lean toward being grey. 
Red-violet
Blue-violet
Pastel purple
So if you're using a hue as light as pastel purple, you could expect to get a very light grey. 
PRO-TIP
yellow ochre
Yellow ochre is an earthly shade. Hence by mixing that with purple, you will get a brown that is closer to the colors found in nature. 
3. What is the color psychology of brown and grey?
Brown and grey have a harmonious effect together and separately.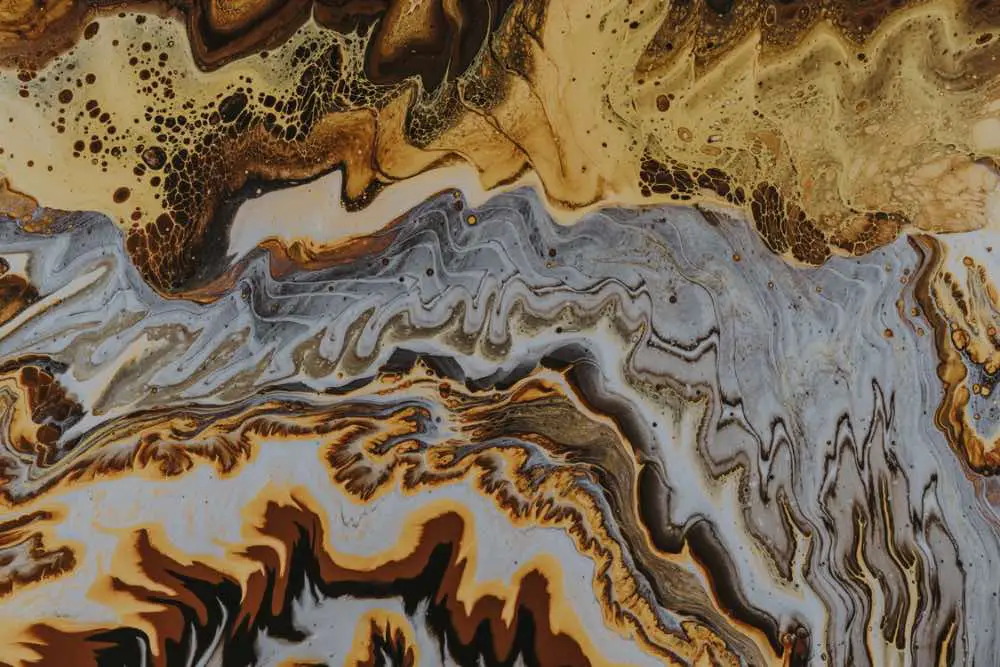 Although both brown and grey are neutral colors, they have different effects on the mind. 
Brown is more common and clearly visible in nature, compared to grey. Tints and shades of grey can be found in stones and also mixed indirectly with other colors. When it comes to brown, here are a few psychological effects to consider:
| Positive Traits of Brown | Negative Traits of Brown |
| --- | --- |
| Security | Dullness  |
| Harmony | Timid |
| Appreciation | Predictability |
| Dependability | Boring |
| Wisdom |   |
| Support |   |
| Honesty |   |
| Simplicity |   |
On the other hand, grey is actually a lighter version (tint) of black. While black is very dark and intense, grey takes its effects and tones it down to the level of more comfort and serenity. Here are a few psychological effects of grey you need to keep in mind:
| Positive Traits of Grey | Negative Traits of Grey |
| --- | --- |
| Maturity | Pessimism |
| Intellect | Unemotional |
| Conservative | Indecisive |
| Sophistication | Sad |
| Compromising | Lack of energy |
| Futuristic | Boredom |
Numerous traits of both brown and grey could be negative in some cultures and positive in others. You can learn more about the color psychology of brown and grey in detail. 
4. How to use brown and grey in art
Mix brown and grey with other colors to create light and dark tonal values.D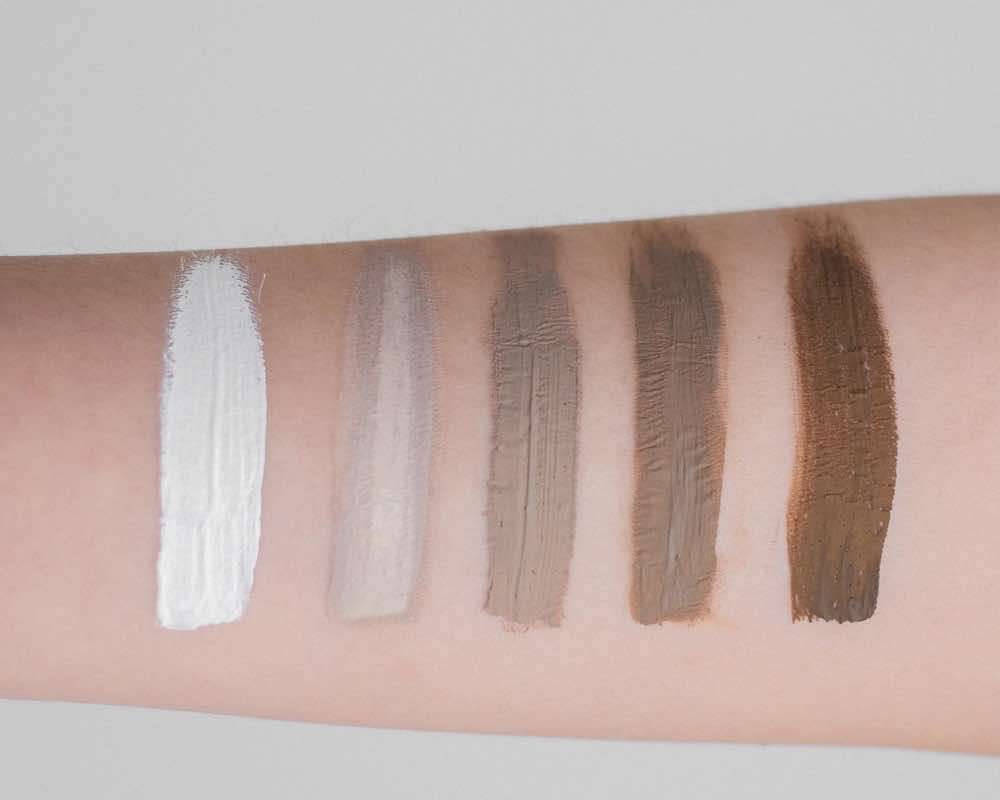 Never use a color straight out of the tube or as is, unless you want the saturated and vibrant look. Creating tints, tones and shades is necessary if you want to create a difference between subjects and objects in your artworks. 
Grey can be used to create 'tones' or mid-range values of any color. Such tones are needed to create mid highlights in artworks, areas that are neither too light nor too dark or have shadows.
Whereas brown can be used to tone down any color. Adding brown to any other color would result in an earthy hue, provided the brown is in quite a big amount. These colors could be used for landscape paintings, 
This set of 12 pastels has 7 different grey hues that you could use for all your grayscale artworks.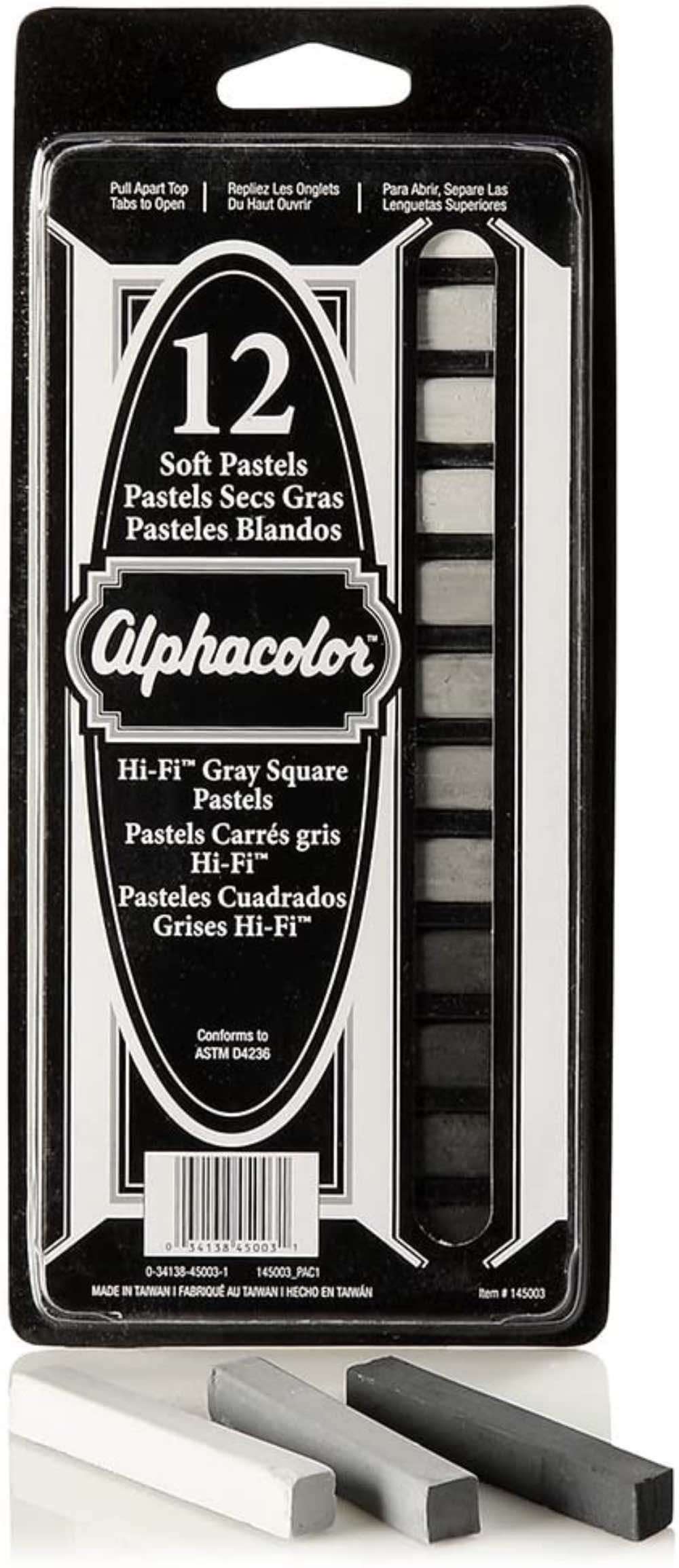 This set of 12 pastels consists of varying black, grey and white hues.

For yellow and brown tones, look no further than this awesome earth-tone set of 12 soft pastels .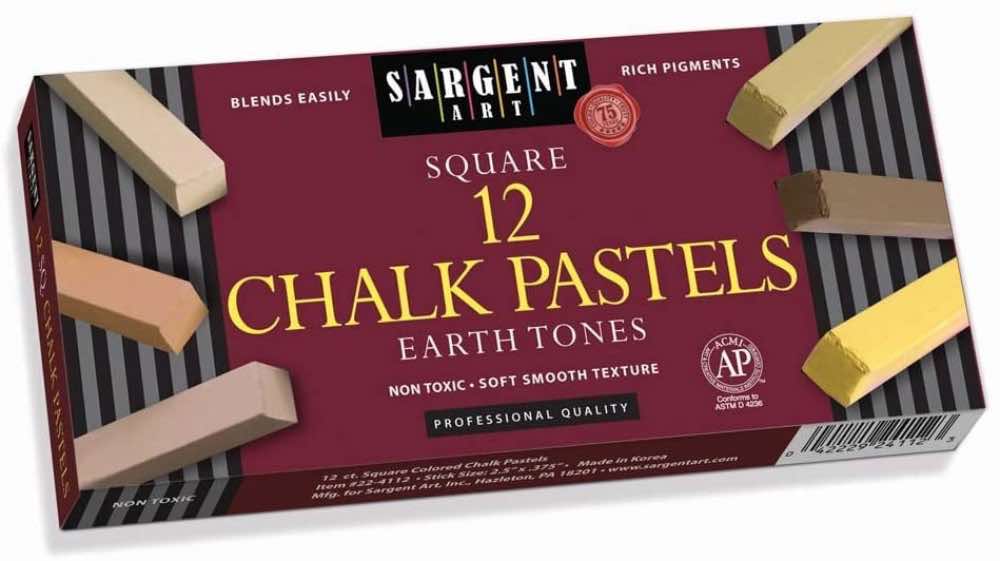 This set of 12 square chalk pastels are easy to hold and have many yellow and brown hues for making classic drawings having earth tones.

5. How to use brown and grey in design
When designing spaces, use neutral colors to maintain balance and harmony.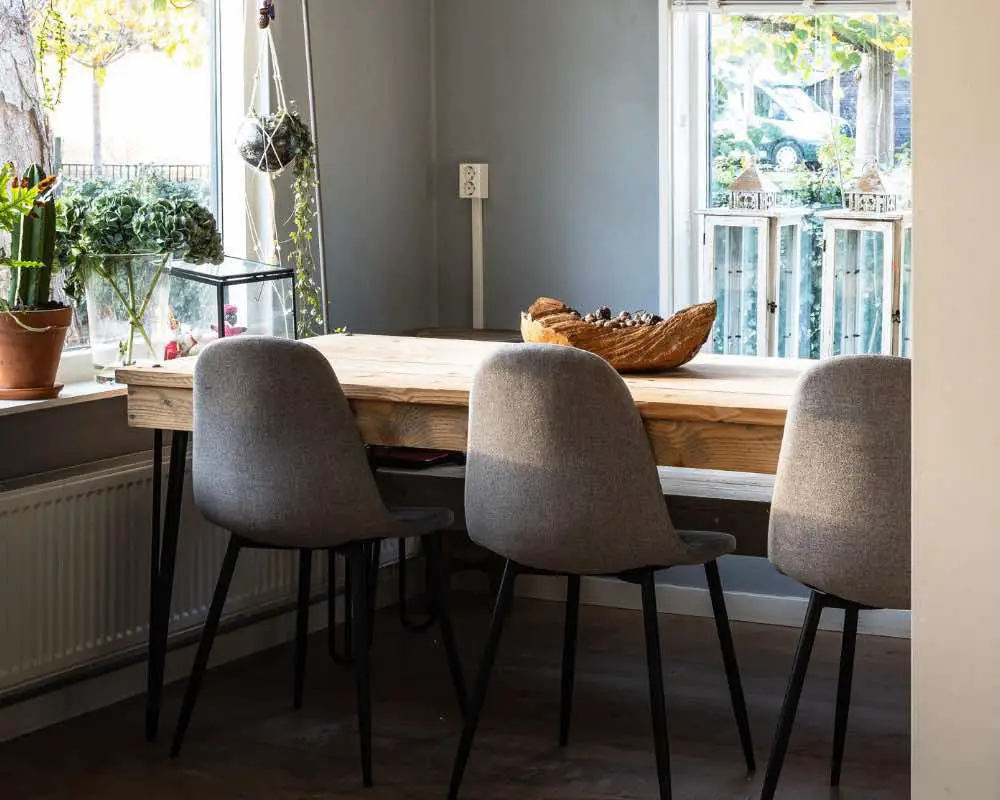 Use brown and grey in spaces that have saturated colors, to neutralize vibrant and overwhelming effects.
Saturated colors are very bright and don't have white, black or grey mixed into it. Hence, these colors look very sharp to the eyes. To make the entire space more balanced, neutral colors like brown and grey are best. Black could look a bit too dark, but browns and greys are much better for creating soft contrast.
Follow these tips for using brown and grey in your everyday design spaces:
Add a bit of pop in your grey and brown space by adding silver, gold or other metallic home decor elements.
Use a bit of green in the space. You don't have to use paint, just add some artificial or real plants.
Add a gentle touch by using translucent curtains. And they don't have to be brown or grey, you could even use light blue, pink or any other color.
PRO-TIP
tonal values of the environment
If you have mostly dark grey or dark brown in the environment, add decor elements with lighter values. And for light grey and light brown spaces, use decor pieces with darker tones.
Conclusion
Yellow and purple are complementary colors that give you either a brown or a grey when mixed. If you add more yellow, you're more likely to get a warm brown and if you add more purple, the result is more likely to be a cool grey. Both brown and grey are neutral colors, which means you could mix them with other colors to achieve light tints, mid-range tones and dark shades. When using in design spaces, combine different tonal values of brown and grey for best results.
If you want to learn more about colors, you'll love to read this post about mixing green and brown .
Green and brown are two of the most prevalent colors in mother nature. So what happens when you mix them? Have a look at this beautiful color!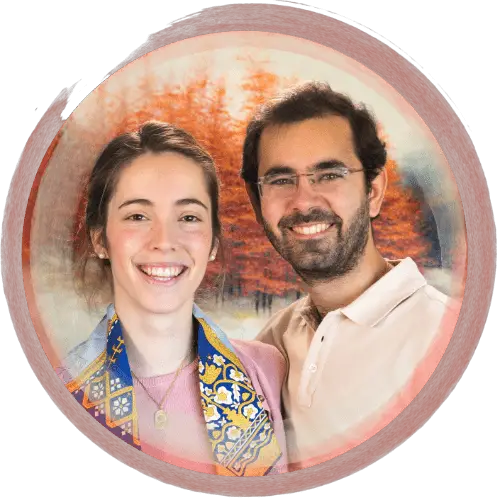 By Jimena & Iñigo
The Navarro-Rubios
My husband and I are learning how to draw and paint. We wanted to share this learning process with the world and have fun! That's why we created this blog. We'll have drawing contests every week and you'll decide who won that week! Follow along and learn with us!