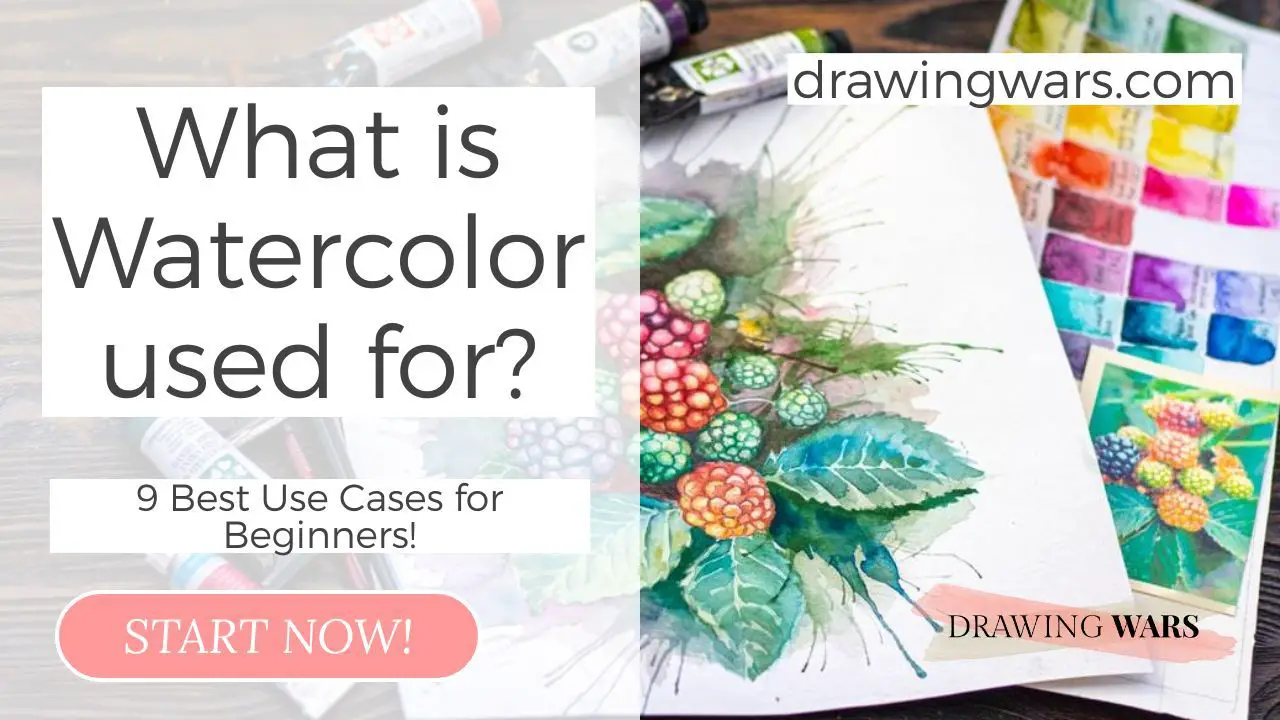 Introduction
Watercolor is one of the most popular painting media. When we were getting started with painting, it was the first medium we picked up because of the minimal investment and beautiful effects. All we needed was water, some excellent brushes and we were good to go. Even more, what fascinated us was how watercolor could be used for different types of projects.
And no, these projects are not just paintings!
Watercolor can be used for many purposes in addition to regular painting. It could be used for various illustrations, quick studies, hand-lettering, staining or dying the paper and creating textures if used in tubes.
1. Lettering or Calligraphy
Do you love playing around with words?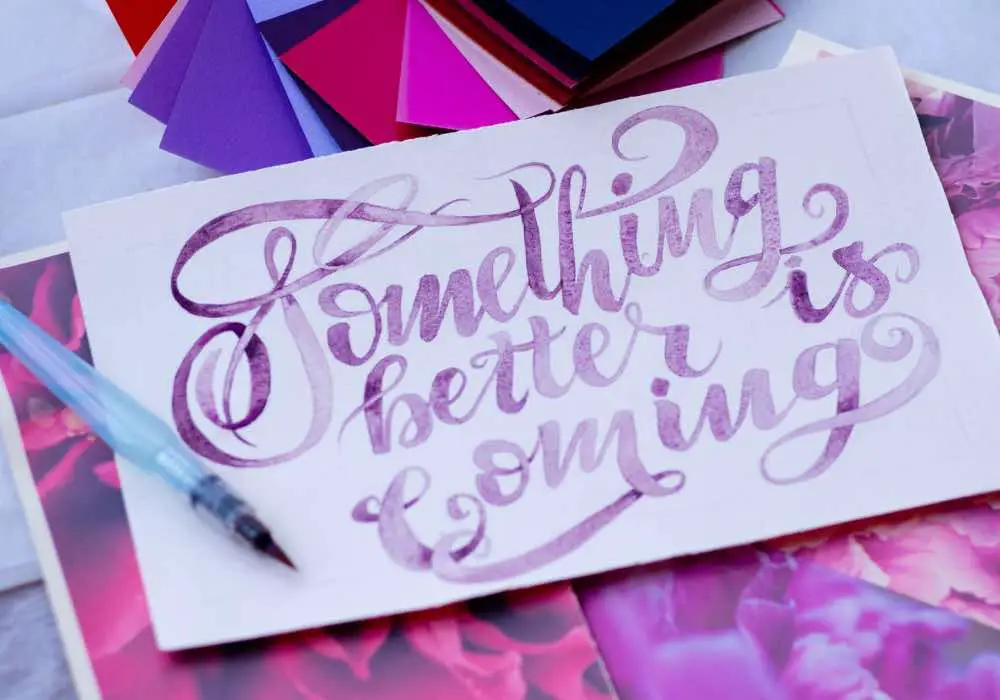 Hand-lettering is the technique that involves using a brush to create beautiful lettering that may or may not mimic calligraphic fonts.
When you're a watercolorist, you don't always need a calligraphy pen. Watercolor flows just like ink, and you can control its consistency by adding more or less water. This makes it an ideal medium to create beautiful handwriting that resembles a flowing river.
It may take some time for you to practice if you use regular watercolor brushes. Dip the brush into a prepared ink liquid of watercolor with medium consistency - neither too thick nor too thin. Alternatively, you can use watercolor inks too. Here is an amazing set of watercolor inks that we think you'll love!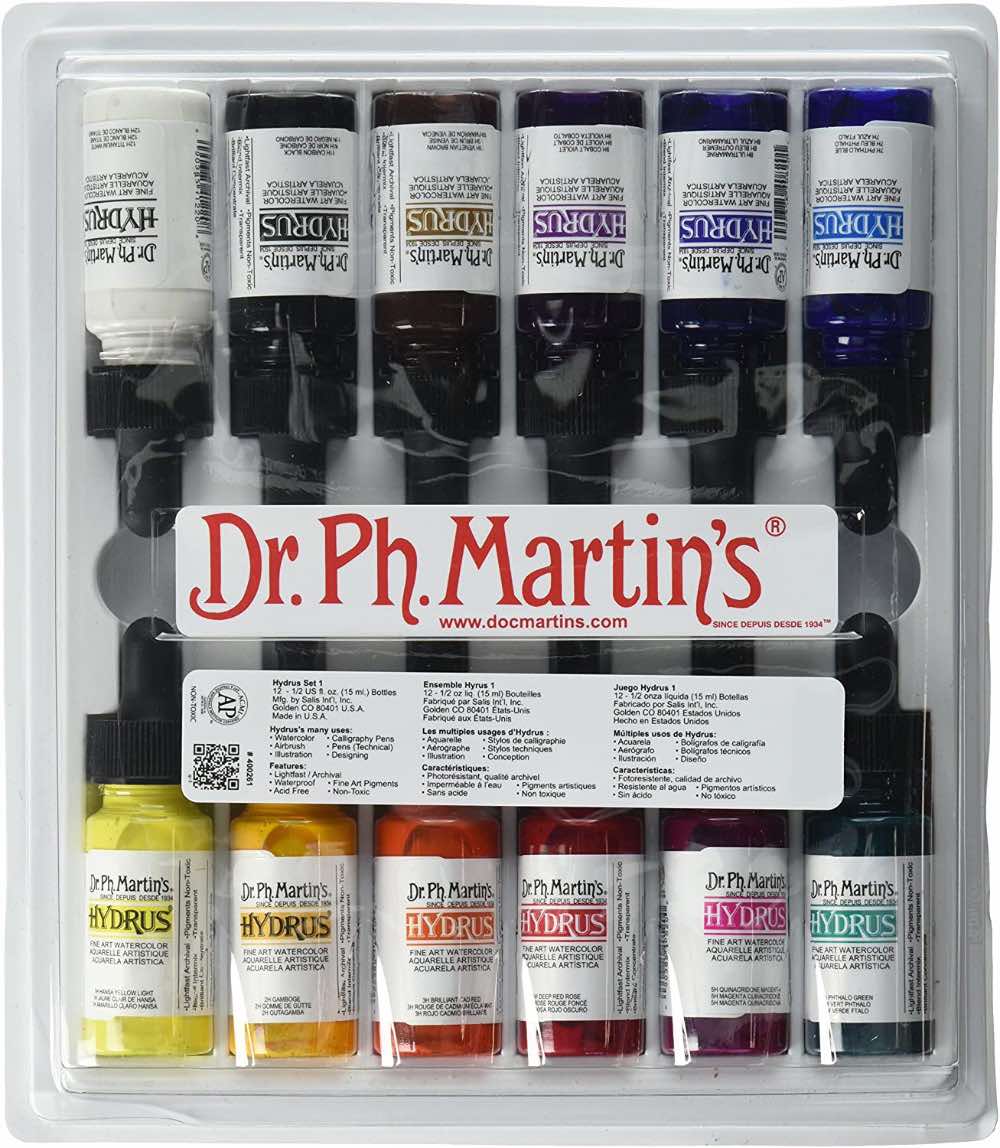 These watercolor inks are lightfast, brilliant, and as permanent as watercolor paint from tubes!

If you're finding it hard to use a regular watercolor brush for hand-lettering, why not try a water brush instead? 
PRO-TIP
USE A WATER BRUSH
Water brushes can store water in their bellies. They come in a variety of widths, ranging from round to flat. This makes them a versatile and flexible choice for calligraphy and hand-lettering.
2. Creating quick studies and illustrations
Are you the traditional sort of artist?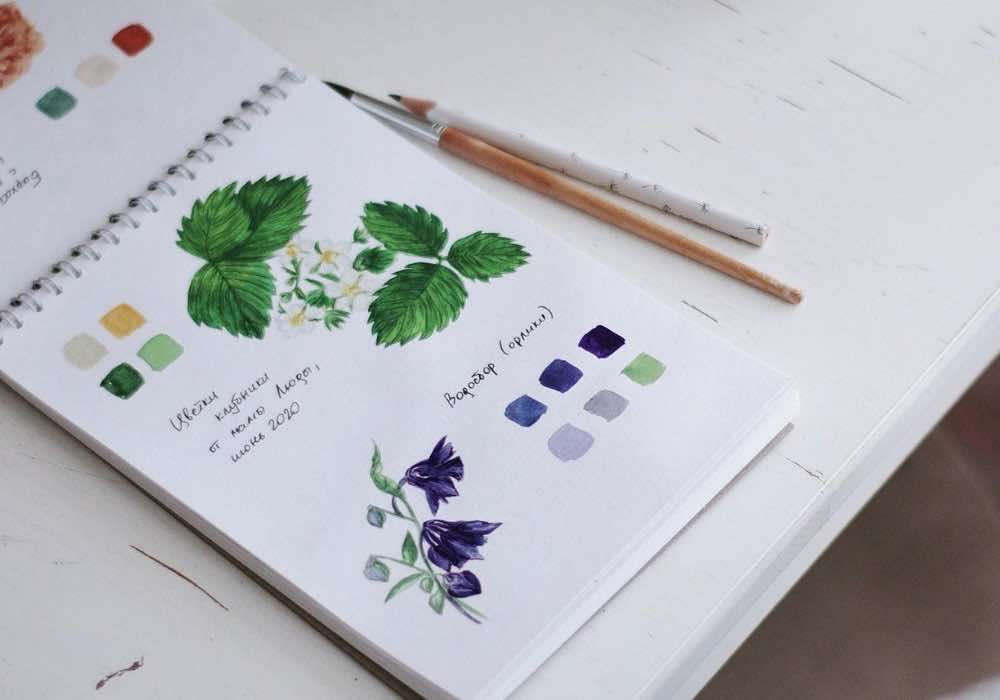 Watercolor is widely used to create illustrations in different industries, from fashion to animation.
Creating quick studies is a part of every artist's journey. You are always seeing new things and recording, whether you're an artist or an illustrator. The difference between art and illustration is very subtle. You use illustrations to supplement a visual text or concept, whereas art is just created as is.
For illustration, watercolor is a great choice for the following genres:
Basically, watercolor is your best bet for all types of illustrated works!
3. For decorative elements in journaling
Watercolor is a very cost-effective way to decorate!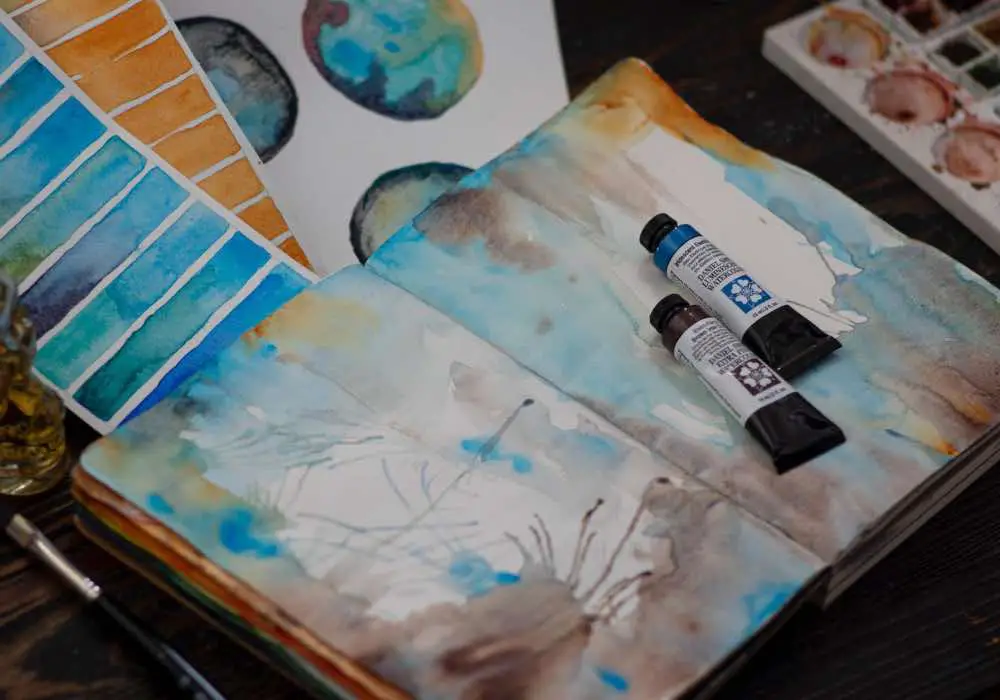 Art journaling is a prevailing practice among art enthusiasts and professional artists alike. Your art journal is the place where you unleash your creativity without having the need to be perfect at whatever you choose to make. While pencils and pens are always there for the writing part, watercolor is the medium most people use for coloring.
You can use watercolor to make sketches in your art journal. Another way to go about it is to make drawings first (with waterproof pens or pencils) and then filling them in with watercolor paint.
If you've been looking for an art journal, look no further than this one from Strathmore.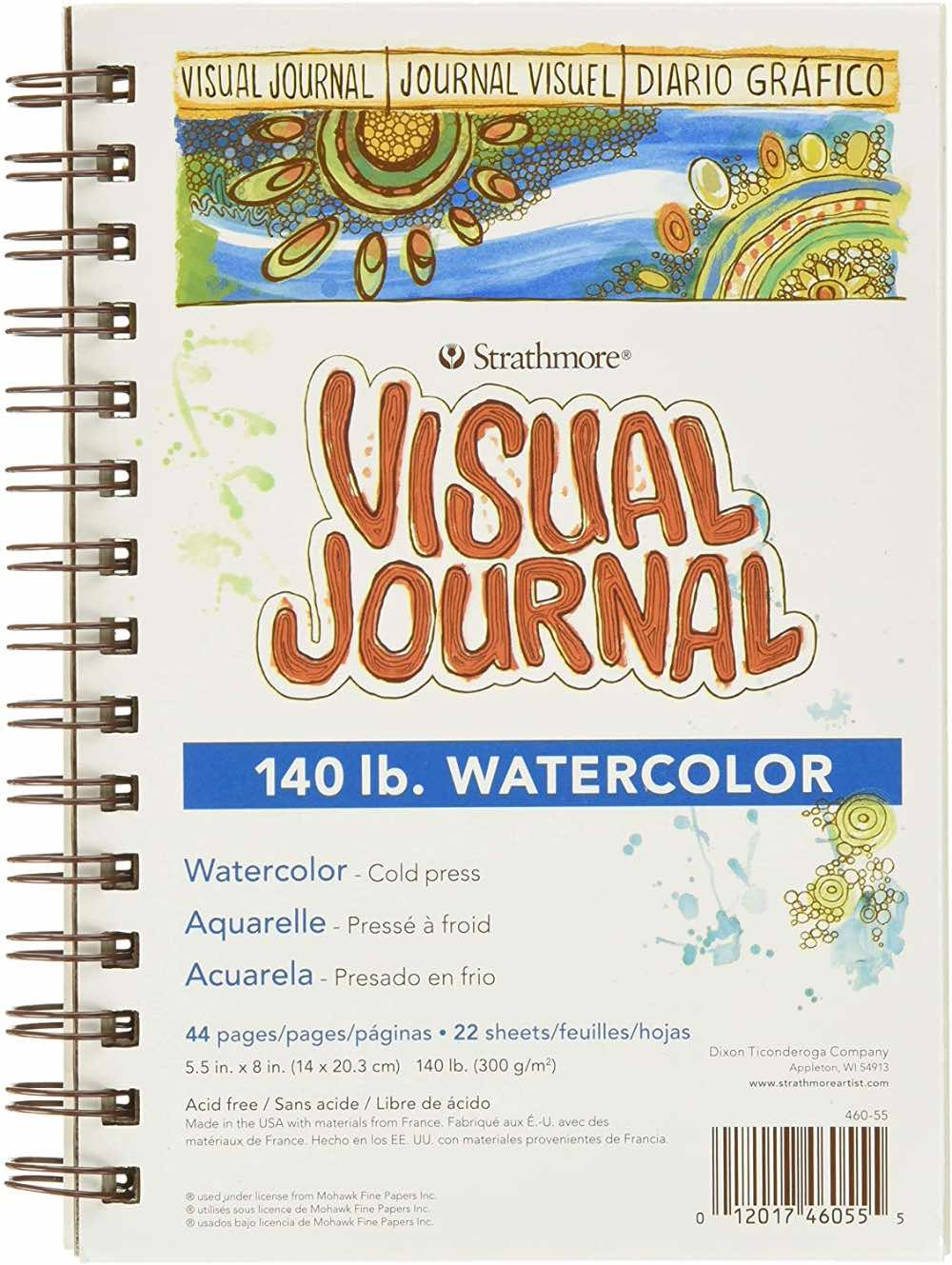 This journal is ideal not just for watercolor but many media and techniques.

4. Create wonderful miniature paintings
Get a taste of history with miniature paintings.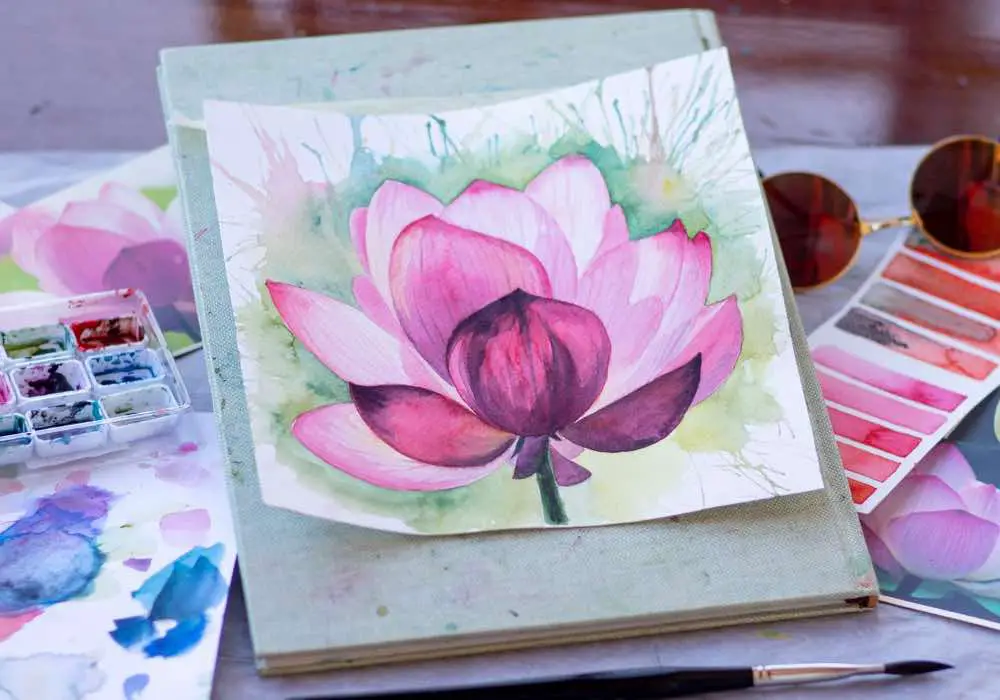 The miniature painting method is an ancient technique that has been widely used in the Eastern world in particular. It involves subtle layering and shading, and you have to use one color to fill up space with closely connected dots and lines.
Miniature painting is a rather specialist technique and not widely practiced by all artists. But it requires only watercolor and with some practice, you could get a hang of it. It is very time-consuming though and it may take you a couple of days, weeks, or even months depending on the size of your miniature painting. Because miniature is not necessarily the size of the painting, but rather the technique of layering and combining minor touches to produce the final result!
Are you fond of working with many media together?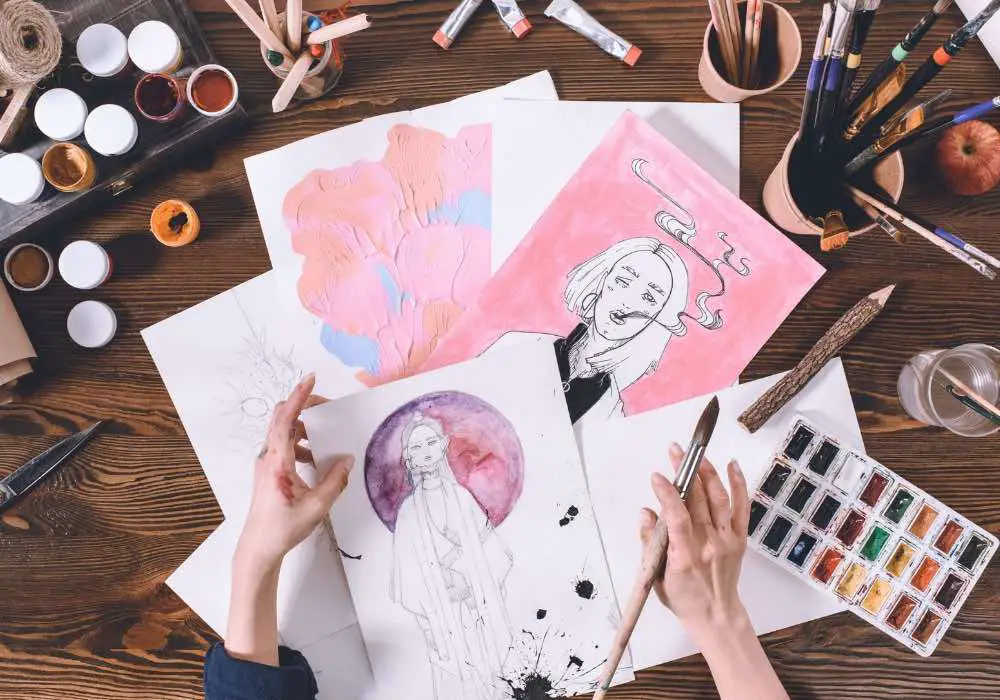 A mixed media drawing is an artwork that incorporates both drawing and painting techniques. 
Watercolor is one of those media with which you can combine a variety of materials. You can lay down a flat watercolor wash and top it up with pencil marks. You could also use a waterproof pen and then paint on top with watercolor paints.
If you love working with different media, watercolor paints are for you. Make drawings and then follow them in with watercolor. You can also use media on top of watercolor. For instance, try using dry pastels or acrylic paint on a watercolor painting done on a mixed media sheet. 
Mixed media works are also great and much easier if you want to create textural contrast and add depth to the painting while giving detail. If you're new to mixed media artworks and want to give them a try, we highly recommend you use this amazing paper pad from Canson.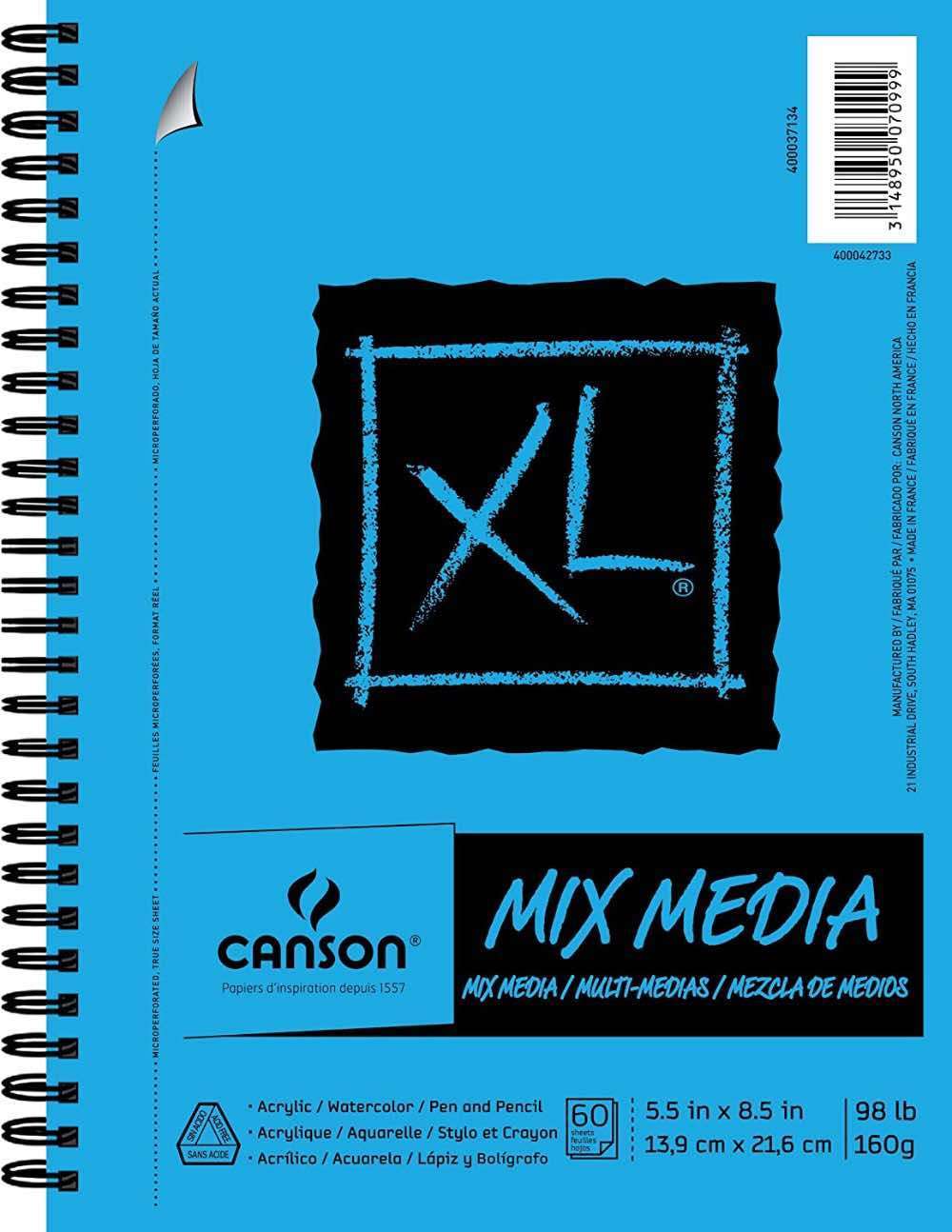 The heavyweight, fine texture mix media sheets can take on lots of layers of watercolor, along with different media!

6. Create quick color studies
Watercolor is a great way to test any color ideas you may have!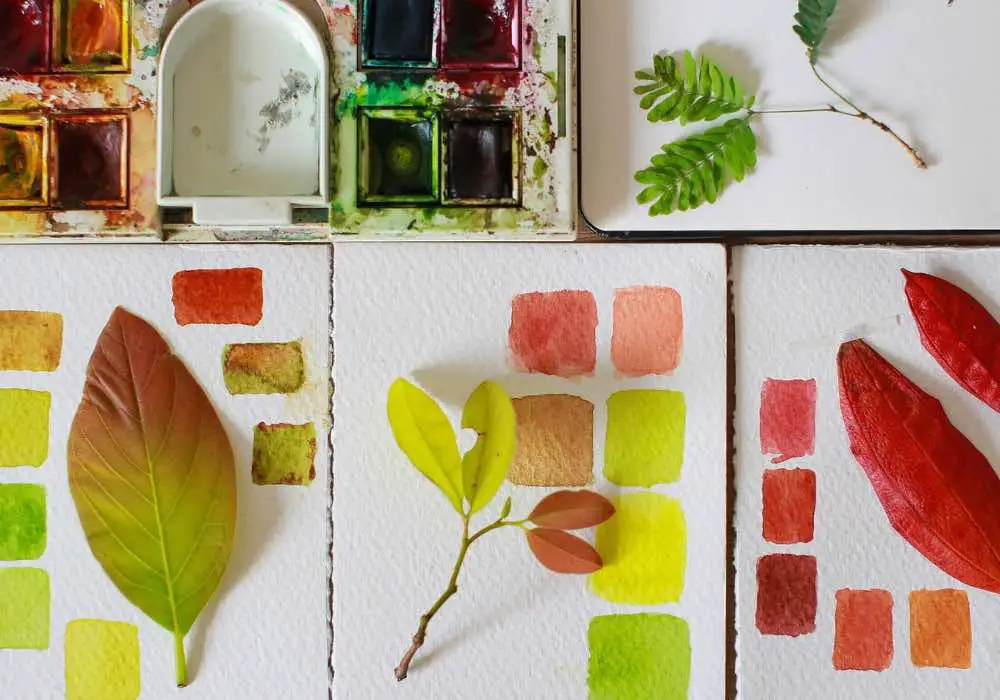 Do you find color mixing difficult in painting? Combining colors works differently for both drawing and painting media. With acrylics and oil paints, it could take you a lot of time just to set up before you begin testing the colors.
On the other hand, with watercolors, all you need is a set of watercolor pans and you're good to go. This makes watercolor a great choice for color studies while you're traveling. Or even if you're just at home, you can quickly observe the colors and record them rather than spending time pre-mixing them. 
With practice, you can even mix the colors directly on paper. You can also achieve a gradient or transition of multiple colors by practicing color mixing directly on the paper.
PRO-TIP
PRACTICE TONES
Watercolor is great for practicing light and dark tones. Adjust the amount of water to practice between light and dark tones. With time, you'll become a better watercolorist and it will also enable you to examine tones, tints and shades better!
7. Create whimsical florals
Loose floral art in watercolor looks pretty cool!
Whimsical loose floral artworks are created by dipping the brush in watercolor.
The art of creating loose florals is famous with both fine artists and illustrators. In fact, even if you're just an art enthusiast, this is one of the first things you should try because it's so much fun. We discovered our love for watercolor when we started painting floral works with simple brush strokes. Here's how you can do it too:
Pick brushes of different shapes for different elements of the plant. For instance, use an angular or flat brush for the leaves and a round brush for the petals.

Dip each brush into a different color.

Draw a circle or an oval for the petal and lines for the leaves, while gently slanting and twisting the brush a bit.
The best part about painting such florals is that they could be done for a variety of purposes. You could make fine artworks, illustrations, or just decorative works for bookmarks, greeting cards, letterheads, and much more!
PRO-TIP
USE METALLIC WATERCOLOR
You can use metallic or crystal watercolor paints on sheets of darker colors! Metallic watercolors usually glimmer or shine and thus, they are specifically suitable for painting on black paper.
8. Use watercolor as a dye in traditional papermaking
Did you know you could use watercolor for craft projects too?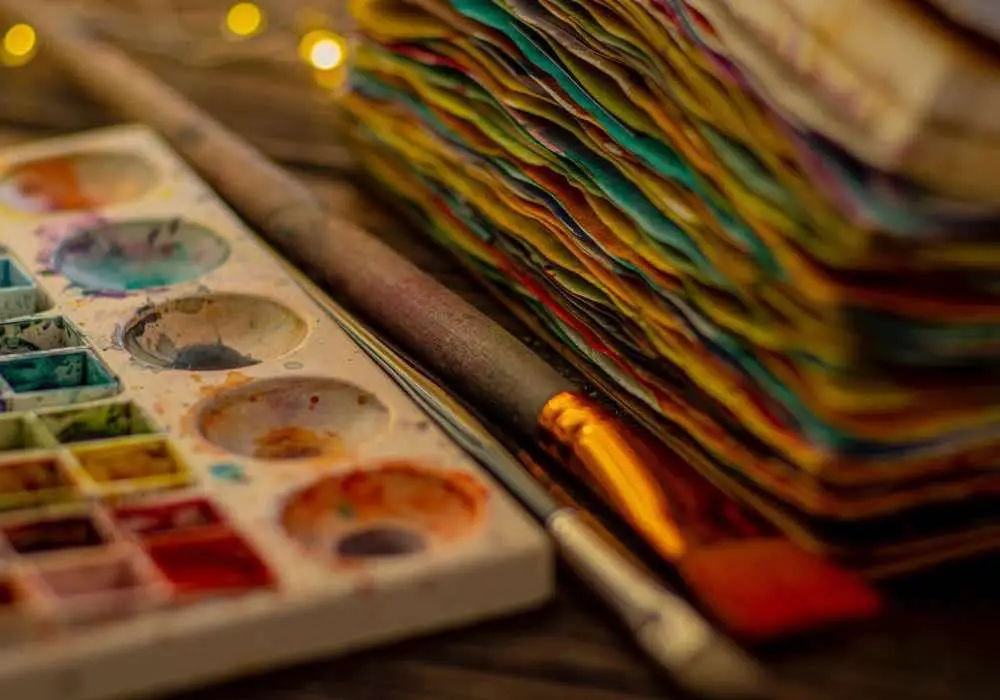 Recycling paper requires dying, which can be done using a few drops of watercolor.
Papermaking is a very prominent art. For recycling enthusiasts, it's not just a way to earn and thrive but it is their form of dedication to make the environment better.
The idea is to take old pieces of paper, cut them into strips, and prepare a pulp. When the pulp is ready, a few drops of coloring are added to it. This doesn't have to be fabric dye or ink - you could use a few drops from your watercolor palette. After that, the pulp is spread out into a sieve and brought out once it's dry.
It just depends on how intense you want the color to be. The fewer the drops, the more subtle the shade of the final recycled paper product. And guess what? You could even use those recycled sheets to create more works of art - paint or draw on them as you please!
If you're interested in learning more about recycled papermaking, we highly recommend this credible and easy technique from Environmental Education for Kids.
PRO-TIP
MIX COLORS
Mix two to three colors together to end up with a greater variety of papers. You could also combine colors to create warmer or cooler tones of a particular shade.
9. Create vivid textures with watercolor paint from tubes
You can get super creative with watercolor paint in tube form.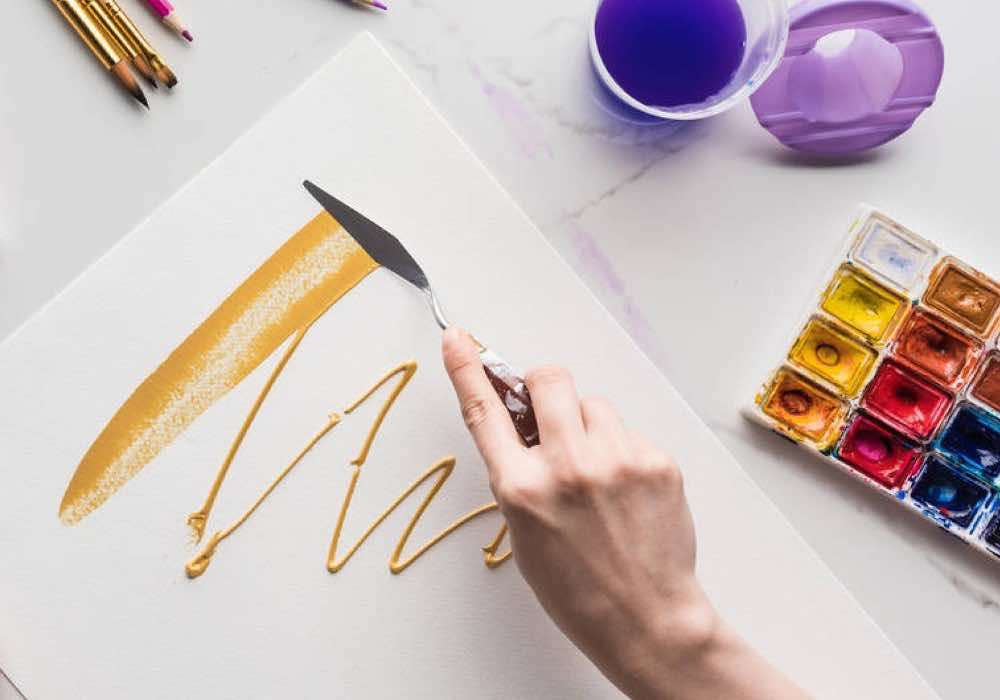 Using watercolor tubes makes it possible to use the paint in large quantities.
When you squeeze out a lot of paint from watercolor tubes, the quantity is enough to make some highly opaque textures.
Nonetheless, regardless of how much paint you decide to layout on the paper, it wouldn't be the same as giving 3D structures and textures. This is because watercolor has a limit to its opacity. You can make it go thicker but creating 3D textures would be close to impossible.
So if you're looking for more opacity while maintaining the flat look, you'll love spreading watercolor with a painting knife! But remember that this would be hard to do with watercolor cakes, so we recommend using tubes instead!
PRO-TIP
CHOOSE AN AIRTIGHT PALETTE
There's a downside to using watercolor tubes though. You may end up wasting a lot of paint if you don't decide to reuse the paint later. Taking out the paint in an airtight palette will help protect it from dust, making it easy for the paint to be reused.
Conclusion
Watercolor can be used for painting, decorating paper works and a variety of illustration techniques. If you wish, you could also combine different media to produce a piece of fine artwork or illustration. Apart from painting, you can even use watercolor in your art journal or for dying papers during recycled papermaking. So, not only is watercolor an art medium, it can be used in crafts as a dye too!
Are you eager to learn more about watercolor? Read this informative post on watercolor vs acrylic paints!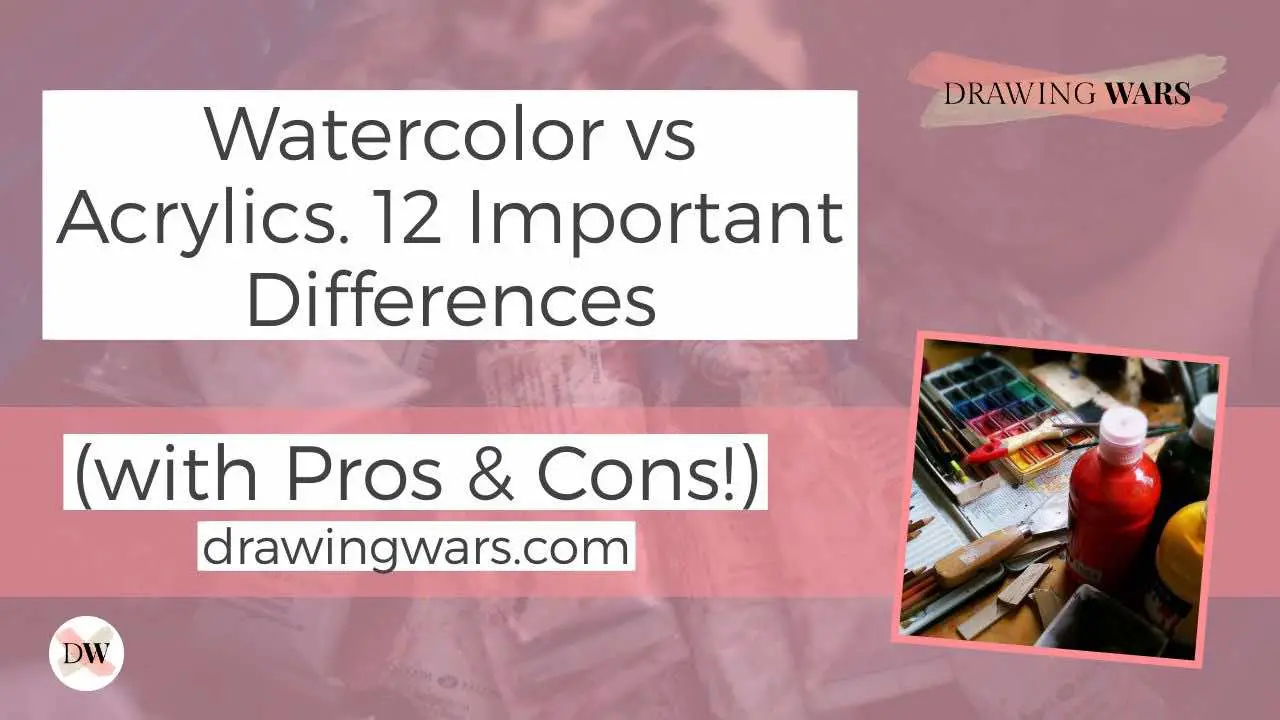 Watercolor and acrylics are two of the most common painting choices for beginners - but what are the differences, and is one medium better than the other?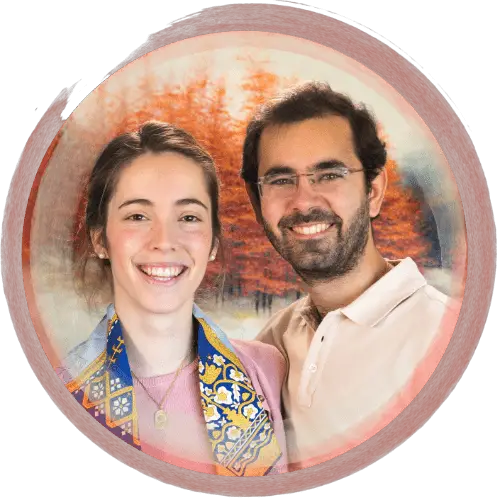 By Jimena & Iñigo
The Navarro-Rubios
My husband and I are learning how to draw and paint. We wanted to share this learning process with the world and have fun! That's why we created this blog. We'll have drawing contests every week and you'll decide who won that week! Follow along and learn with us!