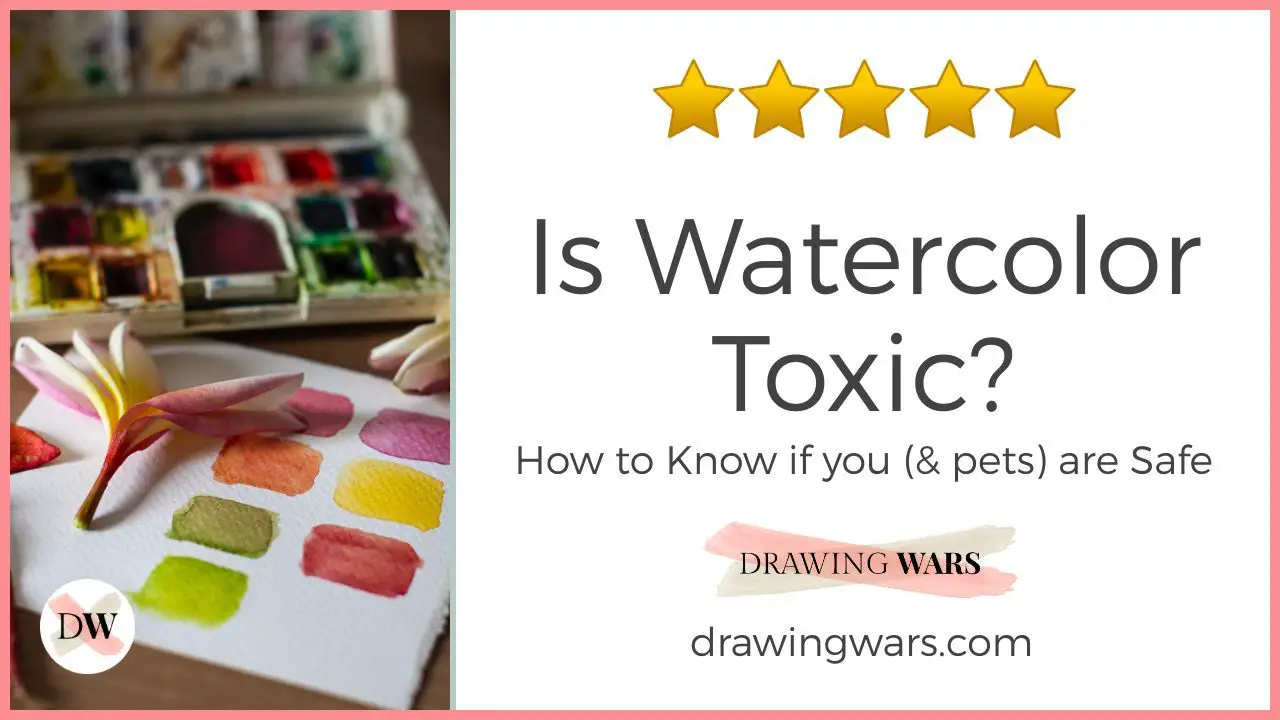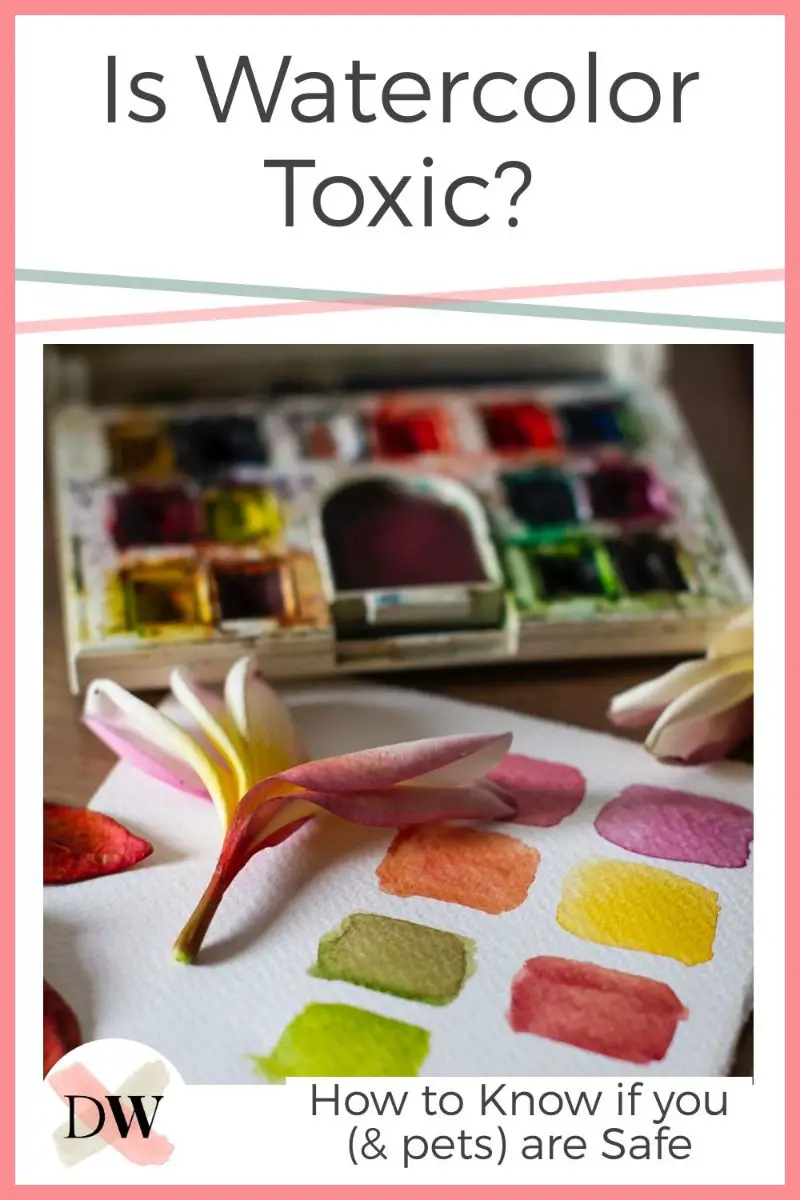 Introduction
Watercolor is the most popular art medium out there. It's also the most accessible one since it's so easy to use. All you need is water, paper, a decent set of brushes and you're good to go. The paints are also comparatively less messy than other mediums, making the cleanup process more fun and less of a burden.
So with so many advantages, is watercolor also safe to use? Toxicity can be harmful for animals, humans and the environment.
Most watercolor paints are categorized as non-toxic, and they have the ACMI AP label to indicate their safety. It also depends on the pigments being used, as some can be more toxic than others.
How to check the toxicity of watercolor products?
It's best to look for a label before buying watercolor paints!
If the product has the ACMI AP label, it is approved for its non-toxicity.
The American Society for Testing and Materials has put forth some codes for assuring products of top-notch standards, which is known as the ASTM D4236. Under this lavel, there is a practice to categorize hazardous and toxic art materials.
AP: This is known as the approved label, which means that a particular art product is completely safe and non-toxic. It does not contain any harmful or toxic ingredients or substances.
CL:  Also known as 'Cautionary Labeling'. This label doesn't classify a product is entirely toxic, but it isn't recommended for the use of children. 
Is watercolor safe for pets?
Do you need to keep watercolor out of reach of pets?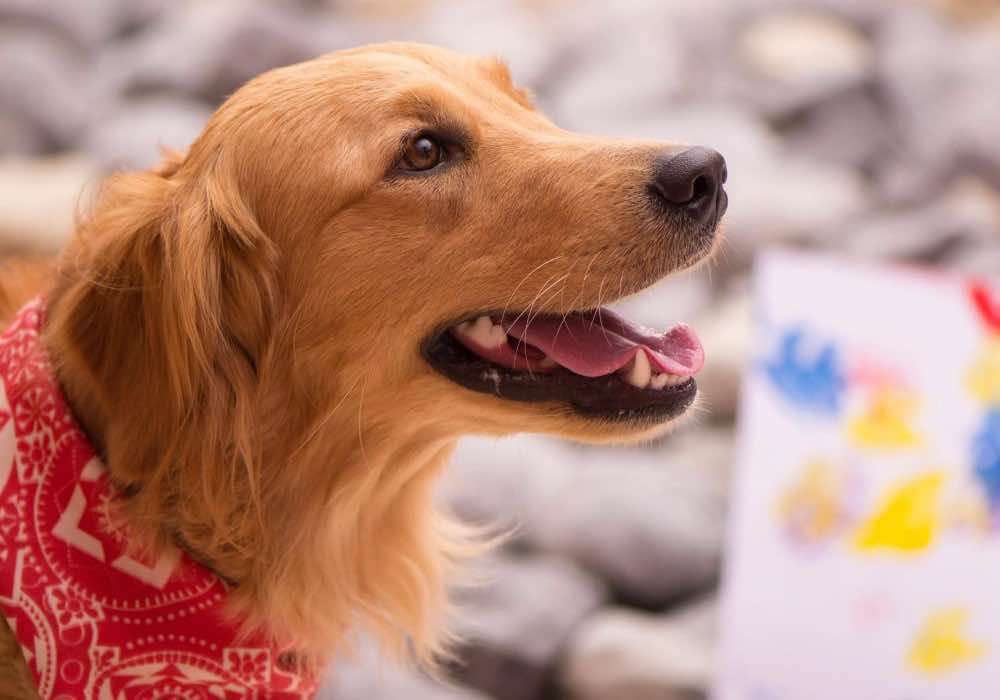 Watercolor paints and accessories should be kept beyond the reach of pets.
Even if your watercolor paints are labeled harmless and non-toxic, don't let your pets roam near watercolor pans, tubes, palettes or even the dirty water. 
Grey water produced by watercolor might be non-toxic, but it can be unhygienic and cause health and hygiene issues for your pet. This is a general precaution for animals, whether you have a cat, dog or even a parrot!
WARNING!
keep an eye on your pet
It's not just the paint itself that could harm your pet! Instead, you should also keep your pets away from accessories like brushes. They could nibble off the handle of a watercolor brush, the cap of a tube and even choke themselves. 
What if my child swallows watercolor paint?
It's always wise to keep watercolor paints away from children!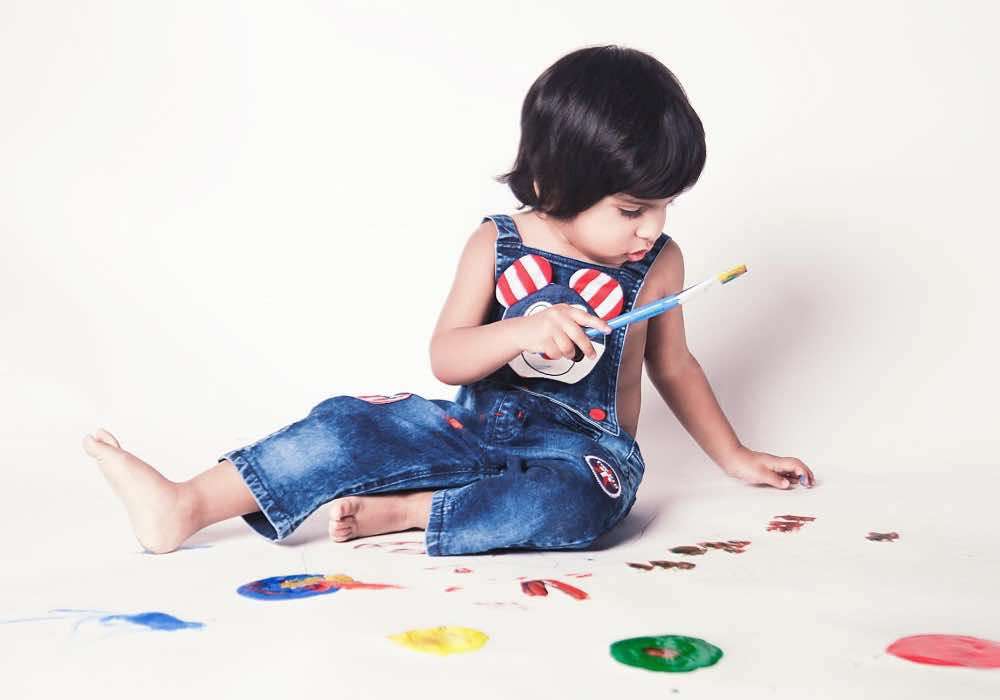 Watercolor paints ingested in little quantities don't cause harm to children.
There is no need to panic if your child swallows watercolor paint. If your child ingests any amount of watercolor paint, quickly remove the paints and accessories from around them so they don't take in any more of it. Next, wipe it off their skin, mouth and wherever you can see the stains of watercolor. It's necessary to clean their skin gently as scrubbing excessively can cause itching, irritation and red skin.
If you're looking for a unique set of watercolor paints for your child, look no further than this spectacular glitter paint watercolor kit .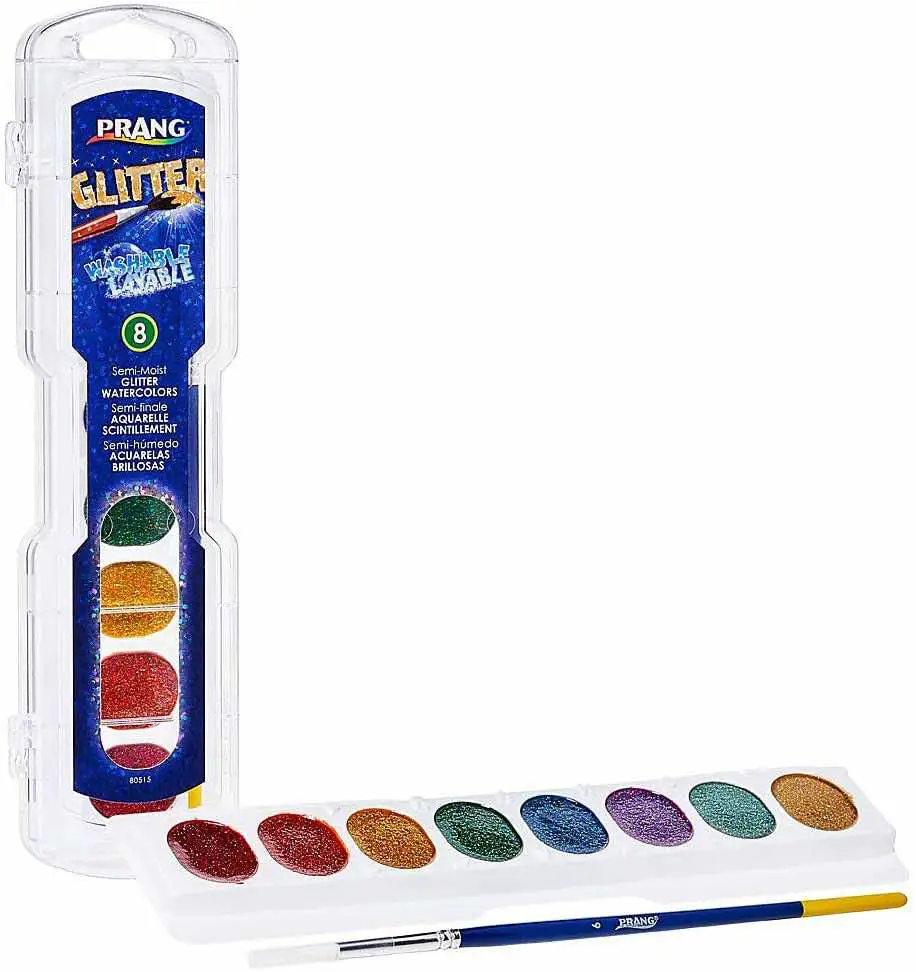 This set of eight glitter watercolor paints will make your child's like sparkle and shine!

Is watercolor harmful for the skin?
Can watercolor really cause drastic and bad side effects on the skin?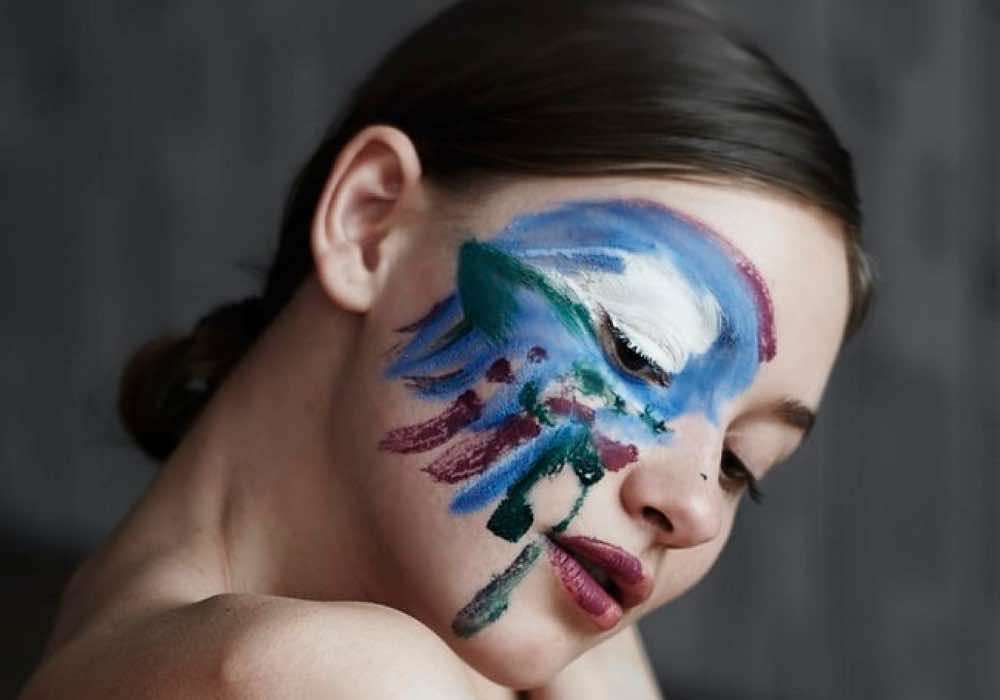 Watercolor paints are not appropriate for applying on the skin.
In particular, stain from watercolor markers can be the most difficult to remove. If you stain yourself with watercolor, simply use rinse it off with water and soap. One reason why watercolor is not ideal for the face and body is that it takes a lot of time to remove it. This means you would have to scrub your skin, which can cause itching, rashes and scratches. And this is just for non-toxic watercolor paints - imagine the harm toxic watercolor can do, if pure cadmium and cobalt pigments are involved!
So if you've been thinking of doing some face and body painting activities, we'd advise you not to use watercolor at all. Always use paints that have been designed specifically for the face and the body, as they are both non-toxic and easily removable.
Which watercolor pigments are toxic?
Are there any watercolor pigments that are dangerous?
In addition to cobalt, cadmium pigments are toxic in both raw and processed form.
Cadmium in its purest form is extremely toxic. Traditional artists that use natural pigments always handle it while wearing gloves and covering their faces with masks. The same goes for cobalt, for which usually you'll find that manufacturers produce 'hues'. These 'hues' are suppose to mimic the range of cobalt blues and warm cadmium reds, yellows and oranges.
 Cadmium can even cause pollution, when it is drained in the water. Due to this very reason, it is recommended that you always check the label on your watercolor paint to determine its toxicity. Draining down the 
If you wish to learn about cadmium pigments in depth, read about them on Cadmium.org .
Is it safe to wash away watercolor water down the drain?
Can dirty watercolor water be harmful for the environment?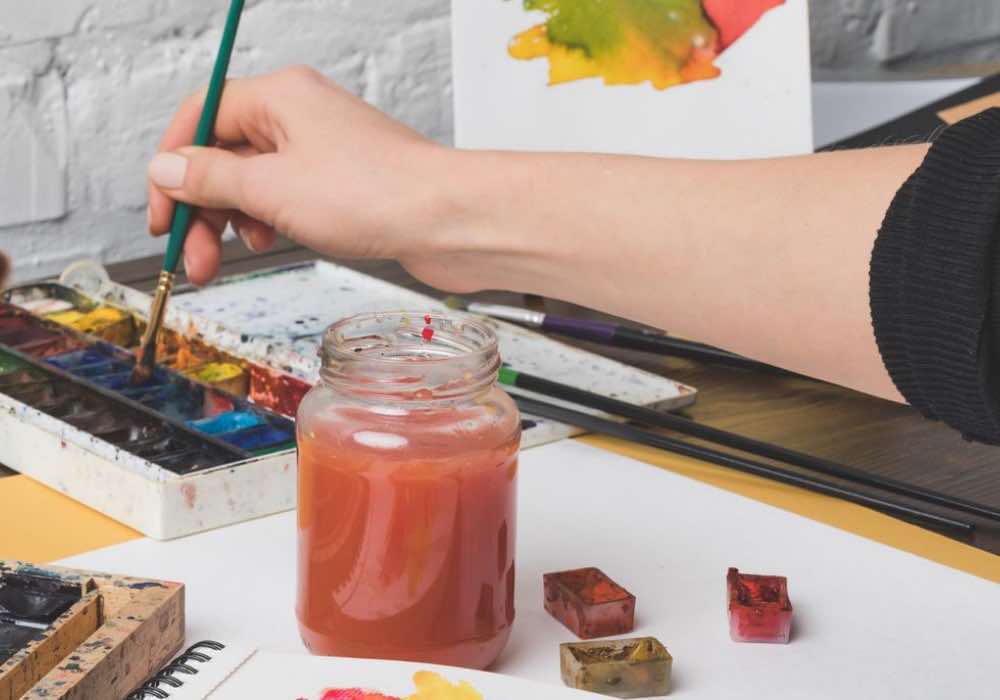 Watercolor water is safe to dispose off down the drain. 
So what makes grey water of watercolor paints so safe to pour down the drain? Well, watercolors have gum arabic as a binder which doesn't produce large particles and buildup. Unlike acrylic paints, that has plastic as its binder and thus, it's not a good idea to pour acrylic paint water down the drain.
Watercolor paints do not consist of plastic binders at all. However, remember that watercolor toxicity may vary according to the presence of chemicals in pigments and their intensity.
WARNING!
be mindful of cadmium and cobalt
If your watercolor paint consists of original cadmium and cobalt pigments, it's not a good idea to rinse it down the drain!
Nonetheless, if you want to understand more about the negative impact of plastic, we recommend you see this source on the Marine Plastics by the IUCN.
PRO-TIP
Try recycling the grey water
If you have plants at home, they may benefit from the dirty watercolor water. As long as you're using non-toxic watercolor paints, you can use the water to feed your thirsty plants. Avoid using it for fruit or vegetable producing plants though.
Are there any safety tips to follow for watercolor?
Although watercolor are mostly non-toxic, it's better to be safe than sorry!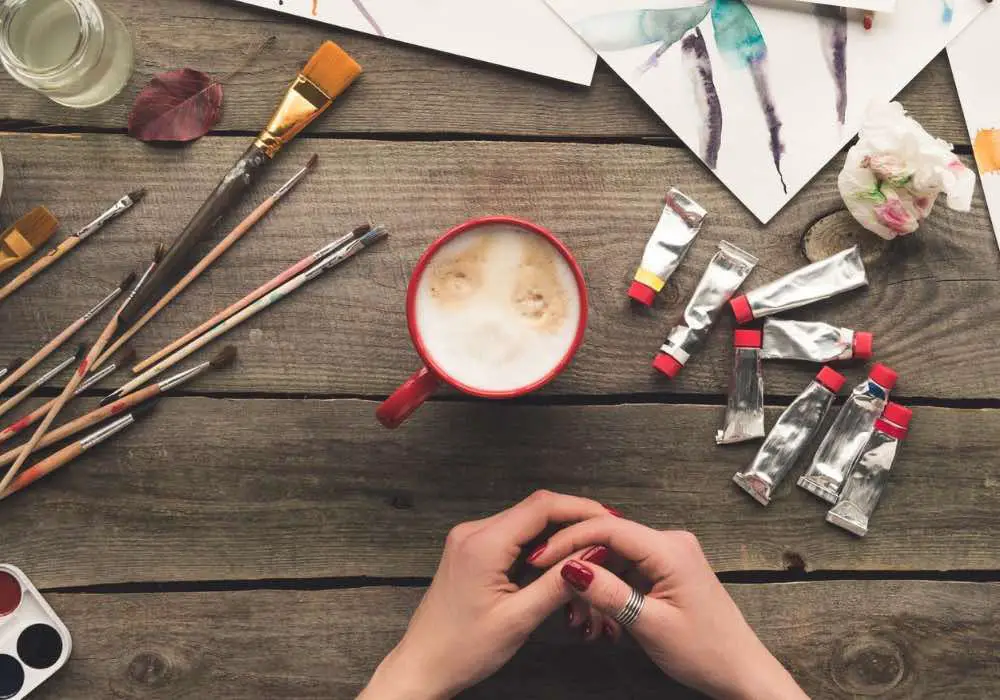 Watercolor paints do not primarily require any strict measures but slight precautions are recommended.
However, there are a few general safety tips you can follow, such as:
Avoid putting your brushes in your mouth (whether it's the end or the front part). Not only can it ruin the brush but there could be toxic buildup on the hairs as well as the handle, especially if pure cadmium pigment is involved.

Keep a separate palette for your watercolor paints. Don't use the same ones that you do for oil paints or other mediums, or even food plates from the kitchen! The exchange of material could cause toxicity to build up on the surface. For instance, turpentine is an oil painting medium and it's very toxic and inflammable!

To keep the painting process easier, consider having two jars. Use one jar to clean your watercolor brushes while you're painting. And the other one should be for mixing colors.

If you do drink tea or anything while painting AND you dip your watercolor brush in the liquid, dispose it off immediately. Do not drink it, as the brush may contain cadmium or cobalt residues.
PRO-TIP
Try wearing gloves
Do you paint a lot? If yes, then wearing plastic gloves can be extremely helpful. You can keep your hands clean and safe from toxic chemical buildup. It will also help protect the painting because chemicals from the hands can be transferred onto the paper.
Conclusion
Hence most watercolor paints are non-toxic. You could identify them by looking for the ACIP AP label on the packaging or the products. Although watercolor is not inherently harmful, it's best to keep it out of the reach of children and pets. Consuming scrapings of paint from the palette or dirty water can be unhygienic. 
There are no extraordinary measures for watercolor painting safety, but you should use gloves to avoid contact with skin. Moreover, this will also help protect your painting from unnecessary friction and oils emitting from the skin pores. 
Are you intrigued by watercolor? Learn more about the fascinating use cases of watercolor here!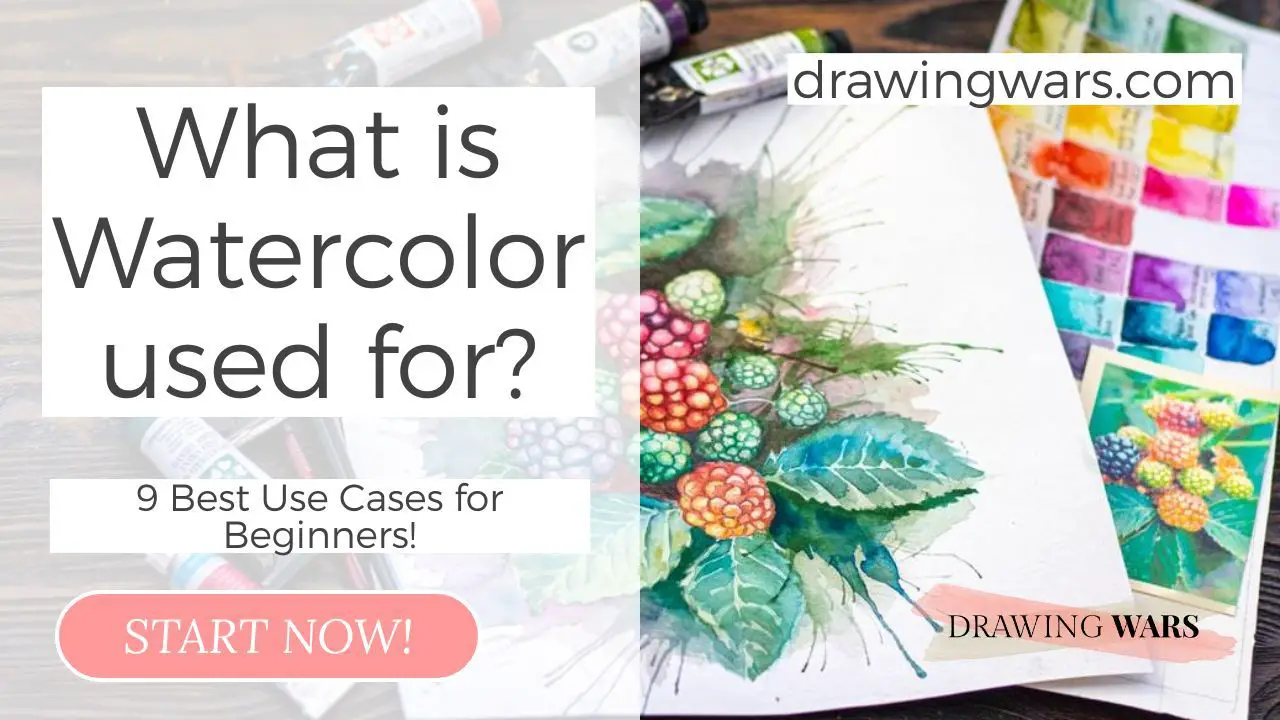 Are you fascinated by how easy it is to use watercolor? Then you'll be amazed to see the variety of projects and purposes you can use it for!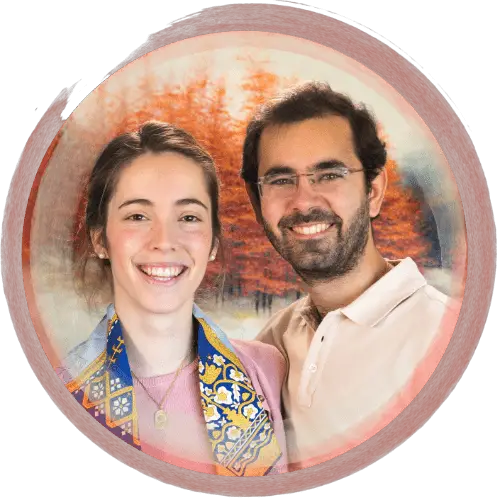 By Jimena & Iñigo
The Navarro-Rubios
My husband and I are learning how to draw and paint. We wanted to share this learning process with the world and have fun! That's why we created this blog. We'll have drawing contests every week and you'll decide who won that week! Follow along and learn with us!