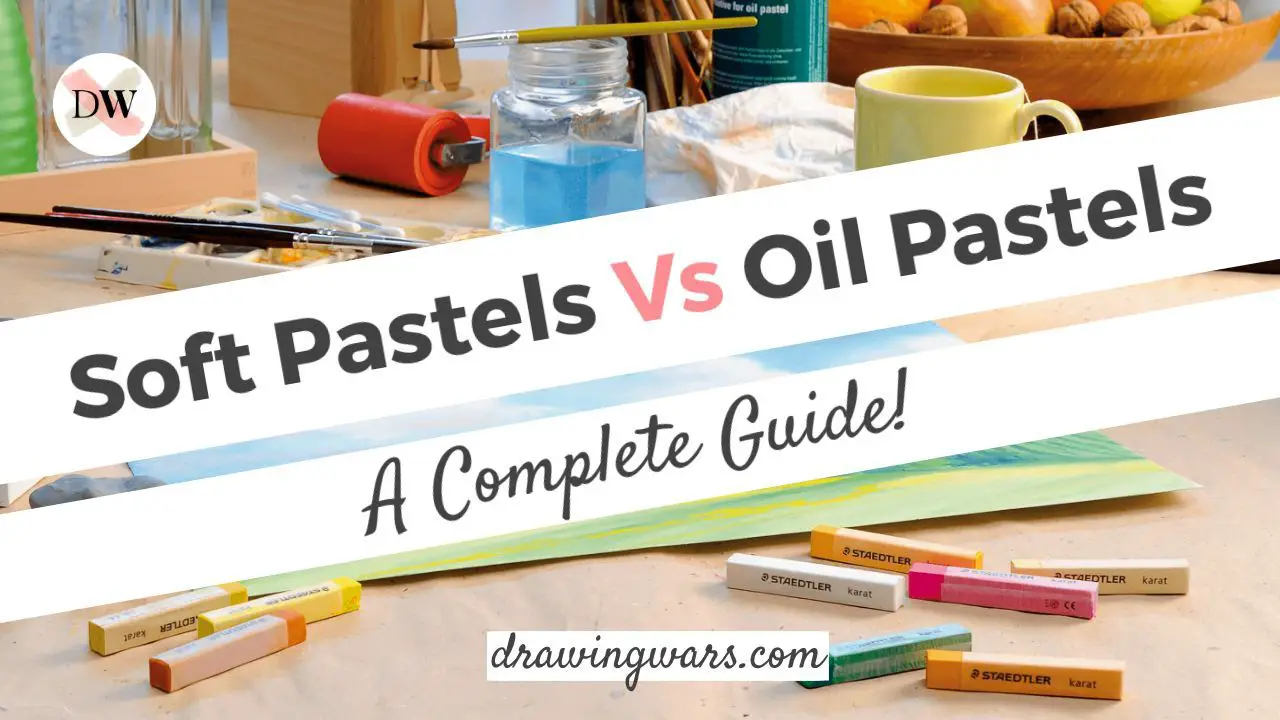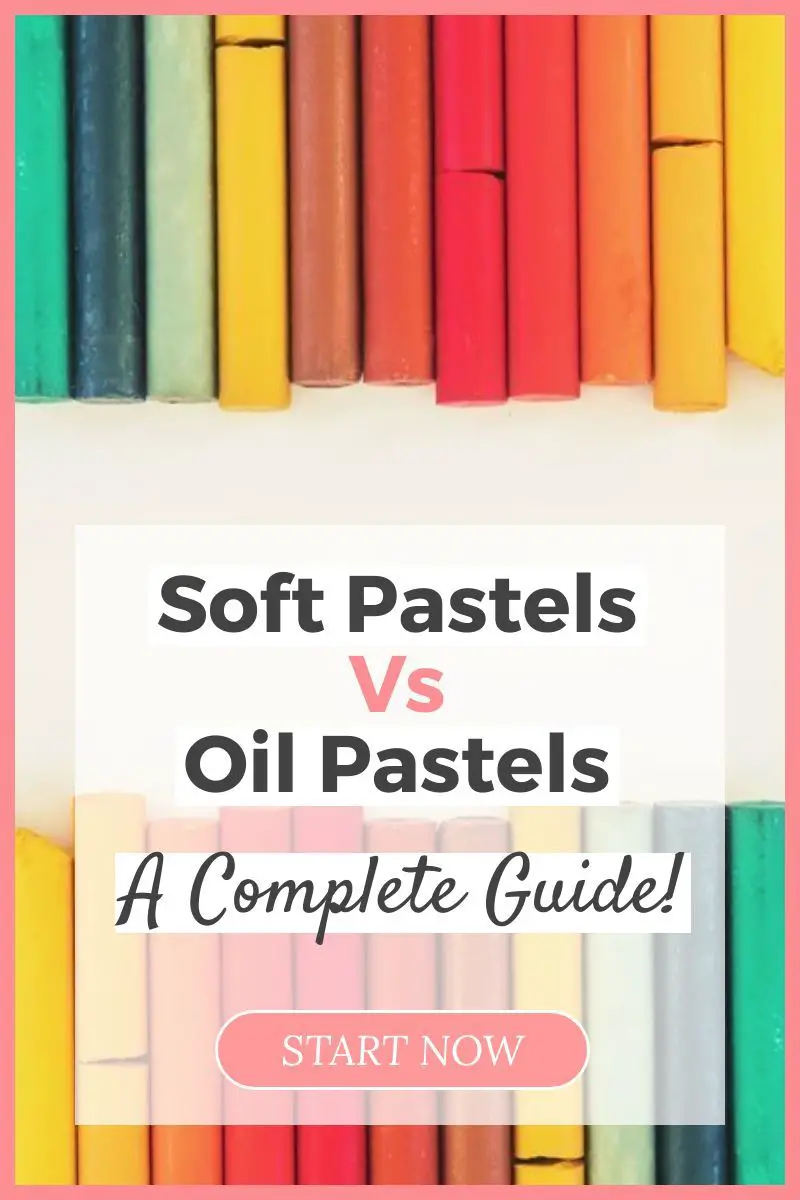 WHAT'S THIS POST ABOUT?
Art is anything that is beautiful to look at and is created by skill and effort. With various kinds, it can be visual, auditory, or an act. But today we are going to talk about painting and drawing. This post is a free mini-lesson for art lovers on pastel painting. Learn all the fantastic things about soft pastels and oil pastels. Each pastel has its unique characteristics, and if you want to know the major differences between soft pastels and oil pastels, this article will give you a complete overview!
What Are the Key Differences Between Oil Pastels and Soft Pastels?
The primary difference between oil pastels and soft pastels is their manufacturing process. The way that they are produced makes them unique. The usage of binder gum is the key difference between oil and soft pastels. Soft pastels have binder gum, while oil pastels are free from it. This gives oil.
Before getting in to details, check out this post to know the basics:
SOFT PASTEL
TThe widely used soft pastels come with a very high concentration of pigment. They are the traditional form of pastels, but still, their colors are amazingly intense. They are a combination of pigment, white chalk, and gum arabic. This gives soft pastels a drier matte finish.
Soft Pastels serves as the best starter set if you are starting in pastel drawing. Two of the very best soft pastels praised by several artists are Sennelier and Rembrandt.
When it comes to blending, layering, and painterly effects, soft pastels due to fragile consistency and powdery texture are the best. They also come in a wide range of colors and sizes. Soft Pastels are also ideal for creating fine lines for edges.
If you want to check it out click here will send you to Amazon.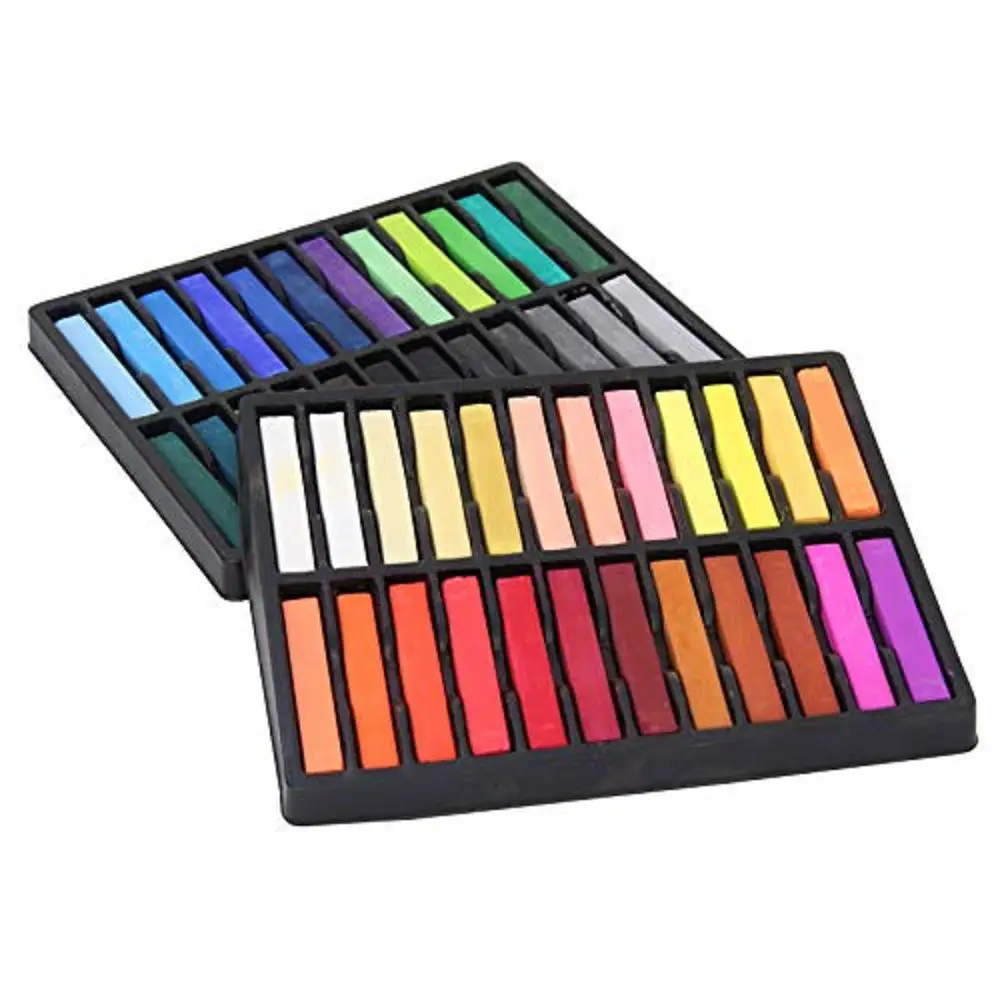 OIL PASTEL
Oil Pastels are your perfect choice if you love the versatility and texture of oil paints. They are the best pastels without any smelly chemicals that are mostly required by the tools and accessories. Its manufacturing includes pigment, which is bound with oil and wax and not gum.
Using oil pastels is like using oil paints, but the only difference is that they do not harden or dry out. They are available in cylindrical sticks of pigment. Oils pastels have unique properties that all other pastels lack. Oil pastels have waxy consistency like crayons and are more stable than soft pastels.
The use oil pastels is very simple, and their versatility allows you to do much more than regular painting. Create glazes or washes or create impasto effects, do anything you want with the best oil pastels. Some of the best Oil Pastels are by the Sennelier brand, a very famous name in the world of art!
If you want to check it out click here will send you to Amazon.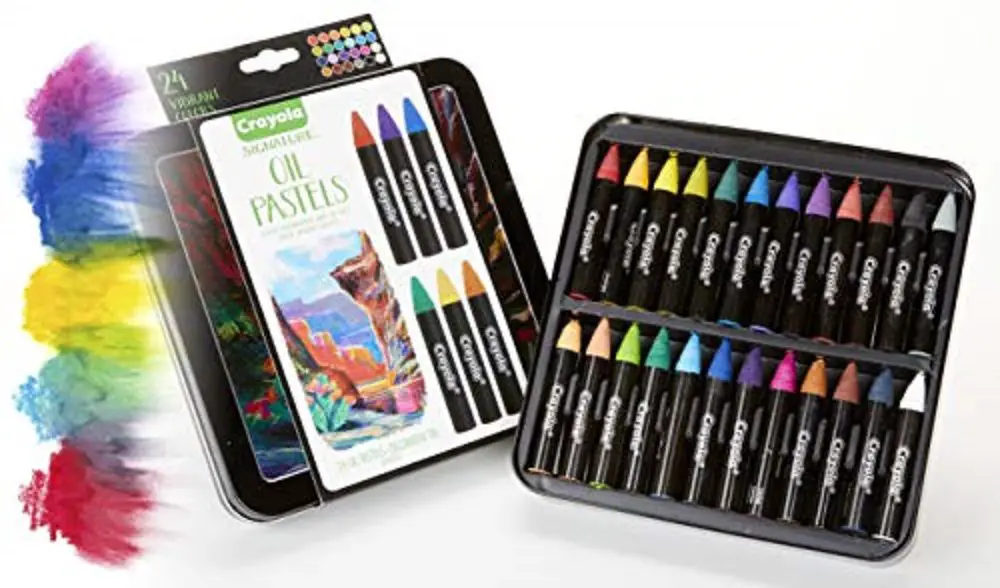 What is the Composition Of Soft Pastels Vs. Oil Pastels?
As stated earlier, the key difference between soft pastels and oil pastels is their compositions.
Soft Pastels are made up of
Pigment
Chalk
Clay (Sometimes)
Gum Arabic
All these ingredients are mixed and work together in a round or rectangular shape stick. This stick crumbles as it glides along the surface.
On the other hand, oil pastels are made up of the following.
They are also mostly in the shape of round and rectangular, just like soft pastels. But they are much greasier on touching as compared to previous.
Similarities between Oil and Soft Pastels
Talking about all the differences, it will be wrong to say that Oil pastels and soft pastels don't have many similarities. They do, and artists love it! You can use both oil and soft pastels on any kind of surface. Using the paper with texture, you will never be going to get anything wrong. Yes, painting on a textured fun is fun, but it also gives better results compared to a smooth surface.
Artists love oil and soft pastels as they create unique color effects. And no doubt it also depends on your personal preferences. Soft pastels are ideal if you prefer light painting like ink or watercolors.

But in case you love mixing colors, you need to get oil pastels! Oil painting lovers never give preference to any pastels other than oil pastels, and they do absolutely right! Soft and oil pastels are also available as water-soluble pastels. Yes, you read it right. You can thin or blend them with water. Isn't it great?
PRO TIP
Drawing & Painting with Pastels
There is no doubt that pastels are absolutely unique. Applied dry is an active process that is associated with withdrawing. At the same time, the thought process and finished results are related to the painting. Drawing and painting with pastels is absolute fun as they offer the painter a unique blend of the two most common approaches to art creation.
Best Accessories Required By Both Soft Pastels And Oil Pastels
Pastels can make your painting look more beautiful and fascinating. When you start to paint or draw with pastels, there is a need for specific tools and accessories that will help you paint professionally. However, the choice of many accessories is quite confusing and overwhelming, but you can sort this out by collecting the basics. Afterward, when you become professional in dealing with pastels, collect all the other tools of different brands and quality. We have concluded a list of specific tools that can help you to deal with pastels even more efficiently.
| Accessories | Oil pastels | Soft pastels |
| --- | --- | --- |
| Pastel papers | Needed for smooth blending of colors. | Required for mark drawings on it. |
| Sharpeners | Needed to build a fine and sleek edge of pastels. | They don't require to be sharpened as they are too soft. |
| Plastic/Vinyl Eraser | Required to clean the mess. | Plastic Erasers are not required as they create a mess. |
| Blending stump | Help to blend them keenly. | They can be easily blended with fingers. |
| Pastel shaper /brush | Rubber tip at the end helps to add more promising results. | No need for pastel shapers as they can be blended by finger. |
| Soft brush | Required for gentle blending and shading. | May be used for slight blending. |
WARNING
WASH YOUR HANDS PROPERLY OR USE GLOVES
It is true pastel pigments are not toxic, and some that are, a minimal amount is used. But still, as we know, while painting your fingers are going to get covered in pastel pigment, it can be a little harmful. Please wash your hands when your done or most probably it is best to wear gloves when concerned!
How Both Soft Pastels And Oil Pastels Differ Greatly?
Art is defined as something that is created with skill and is beautiful. What comes to your mind when you think of art? Is it paintings, drawings, sculptures? Yeah, that is art.
Painting is one of the most important kinds of art. It is not only art, but it is a skill and a talent. Not everyone can paint. Everything is done using techniques and tools. The primary tool of painting colors. Colors have diverse types, but mostly paintings are made by using pastels or acrylics. When talking about pastels, you may think they are not suitable or stuff. But wait! Pastels also have types.
If you're fond of painting, you must have researched about painting and tools. You may have come across oil pastels and soft pastels. Both of them work differently and have different effects when applied.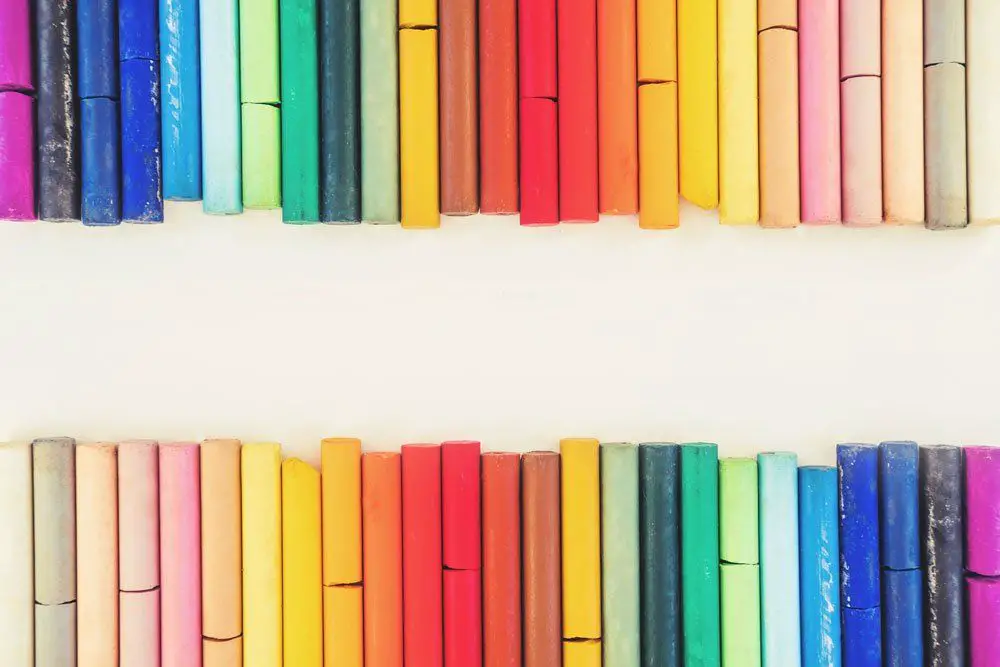 Oil pastels are one of the most used pastel colors. They are just like crayon colors but use different materials to create. As the name oil pastels show, they contain oil. What kind of oil? They are made of pigments along with non-drying oil and wax binders. Due to their oily texture and composition, they are known as oil pastels. Oil pastels are hard to merge and blend on the sheet of paper. Paper is the most common medium used for oil pastels, but other mediums include canvas, wood, or hardboard. They are usually applied by a technique known as layering.
Soft pastels are also used widely by painters and artists. Soft pastels have a powdery base and texture. They can be blended and removed by an eraser easily. Usually, a sponge is used to blend them. Soft pastels are used by artists for ages and have gained much popularity in 2018. Soft pastels are usually applied to paper.
Cost Comparison of Soft Pastels Vs. Oil Pastels
Pastels are eternally beautiful things to utilize for making beautiful paintings. They are highly concentrated in colors and can build a perfect combination of paintings by bringing more texture to your piece of art. When it comes to buying the best pastels, there are many options in the market, but we have chosen the best choices below.
| Brand | Prize | Dimensions | Item weight | Model number |
| --- | --- | --- | --- | --- |
| Pentel arts oil pastels | $10.49 | 0.8×6.5×10.1 inches | 0.01 ounces per pencil. | PHN-50 |
| Mungyo Gallery soft oil pastel | $20.89 | 8.4×0.7×9.9 inches | 7.8 ounces whole | MOPV-48 |
| Crayola Oil Pastels | $40.22 | 0.7×20×2.38 inches | 7.5 ounces whole | CY0524629 |
| Sennelier Oil Pastels | $101.19 | 13.23×8.23×1.57 inches | 1.3 pounds whole | 132520-480 |
| Sakura XLP50 Oil Pastels | $30.24 | 12×0.65×7 inches | 1.27 ounces whole | B000KIDZ50 |
| Holbein Artists Oil pastels | $8.51 | 2-3/4×5/16×5/16 | 1.6 ounces | B001DMTX70 |
| Holbein Artists soft pastels | $14.18 | 2"long×1/2" square | 1.67 ounces | B009OO1T94 |
| Sennelier Soft pastels | $7.92 | 8×7.2×1.28 inches | 1 pounds | B0010YRVYI |
Which One To Buy? Soft Pastel or Oil Pastels?
Both soft and oil pastels come with their pros and cons. But we agree, choosing the best one is a daunting task and requires a lot of research. Both pastels work best in certain circumstances, and it depends on an individual's preferences. Unlike oil pastels, soft pastels go perfectly at blending and help create a detailed art. They are also available in a wide variety of colors and students' quality and artists' quality.
On the other hand, if you want to start with oil pastels, it is best to go with a set in your range. You can buy them individually or as a complete set; it depends solely on you! Oil pastels are also available in a wide variety and are stable. They are perfect to use by combining them with oil paints. There is no need for a fixative while using oil pastels to hold the work on a surface.
So, in the end, it is the individual's personal preference which pastels to use. They both are perfect in their way and provides a fantastic painting experience. Buy your favorite ones, and start painting.
Regardless Of Oil Or Soft Pastels – They Are Fun!
When talking about painting, what comes to your mind? Colors and painting tools, maybe? Yes, they are essential and the basic part of the painting. Usually, people do not know much about colors, but you must know if you're in the art field. And Pastels are the most important and widely used kind of color in the painting.
It is no doubt that oil pastels and soft pastels are the two most widely used pastels. Both of these types are used around the world. Nevertheless, of oil or soft pastels, they both are entertaining to use. Mostly people like to paint, and thus painting becomes their hobby of leisure. Painting gives them peace.
Despite their fondness, they enjoy playing with colors. Colors are a source of pleasure and releasing stress for many people around the world. Today colors are limited not only to paint and draw but also as comfort for most people. Which colors? Many are used, but pastels have their own fun and joy to use. If you have never been to painting, you must try using pastels. You may feel good to paint.
KEEP READING!
Concluding, above are the significant key differences and points that any painter should know about oil and soft pastels. They both have their unique characteristics and are hella fun to use! Where soft pastels come with a wide variety and more versatility, oil pastels are more stable. Both are very easy to use once you get to know your way with painting.
I am sure this post will help you make an informed decision on which pastels you are going to buy. Both have their pros and cons, and I have mentioned both key differences and similarities of the pastels. If you know how to paint, then no worries, both pastels are for you! In case if you don't know your way with painting, check out these posts. Follow these fantastic tutorials, keep practicing, and become an amazing painter!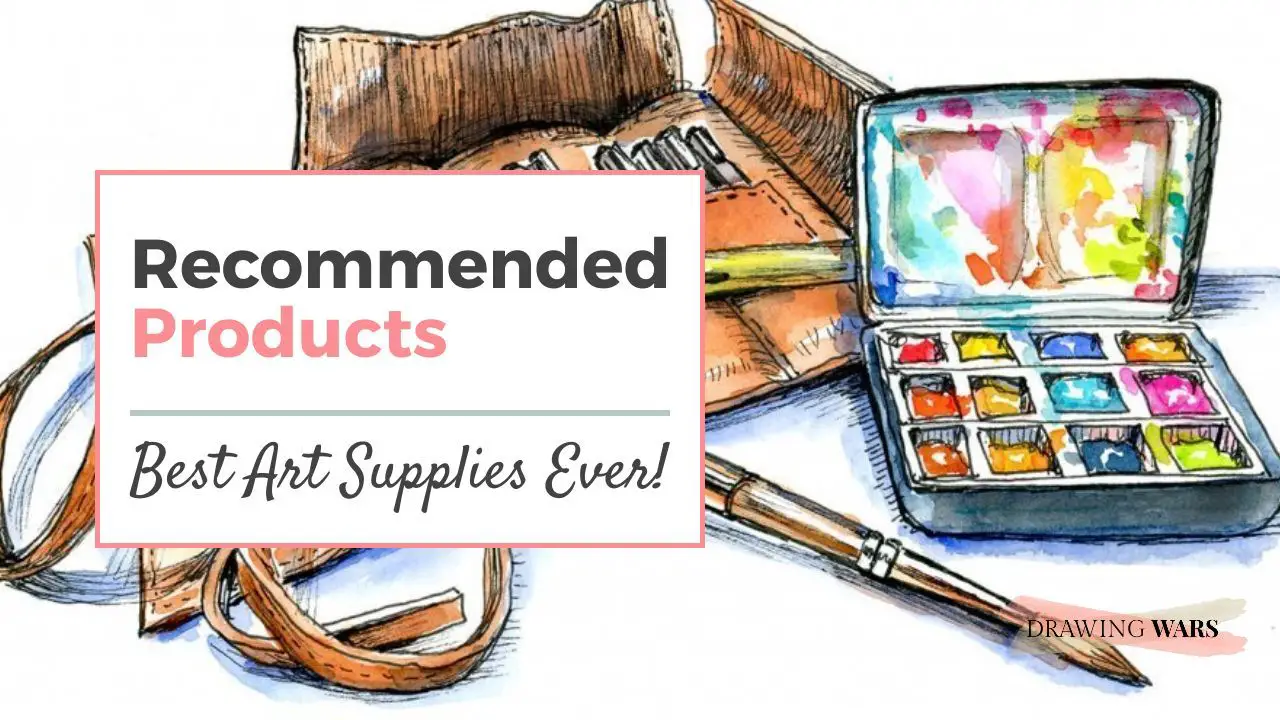 The Best Painting and Drawing Tools we've Used since we Started! We Review and Recommend Watercolor paints, Charcoal, Acrylic Paints, Best Tablets for Digital, etc.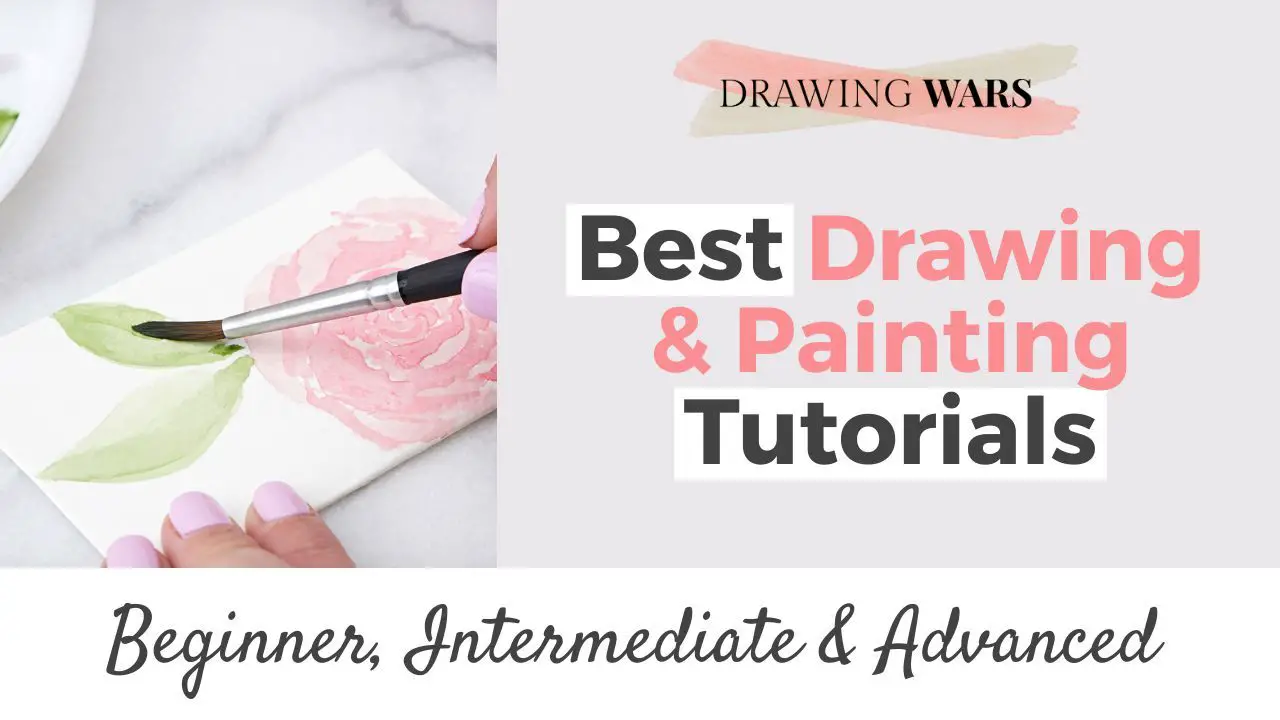 Are you looking for FREE tutorials that will teach you to paint almost anything? You've come to the right place! We have hundreds of tutorials just for you!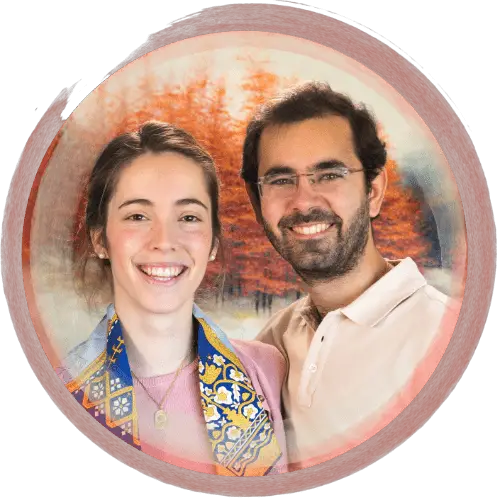 By Jimena & Iñigo
The Navarro-Rubios
My husband and I are learning how to draw and paint. We wanted to share this learning process with the world and have fun! That's why we created this blog. We'll have drawing contests every week and you'll decide who won that week! Follow along and learn with us!