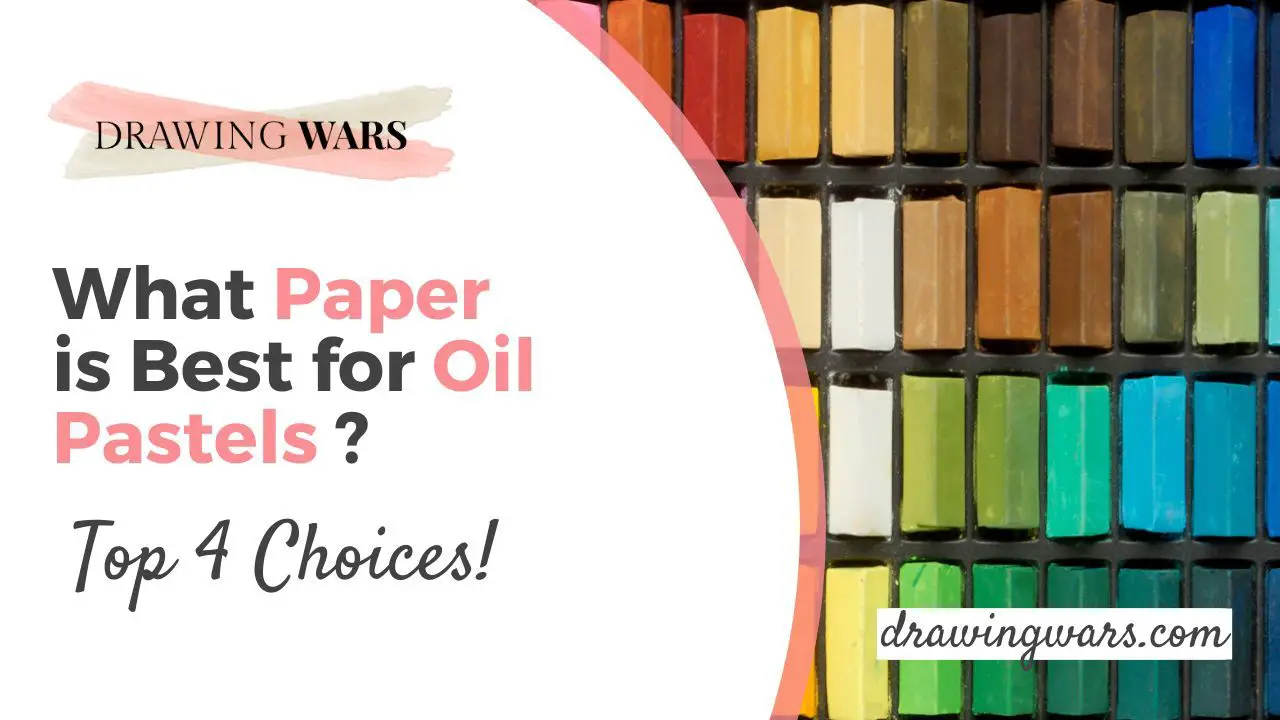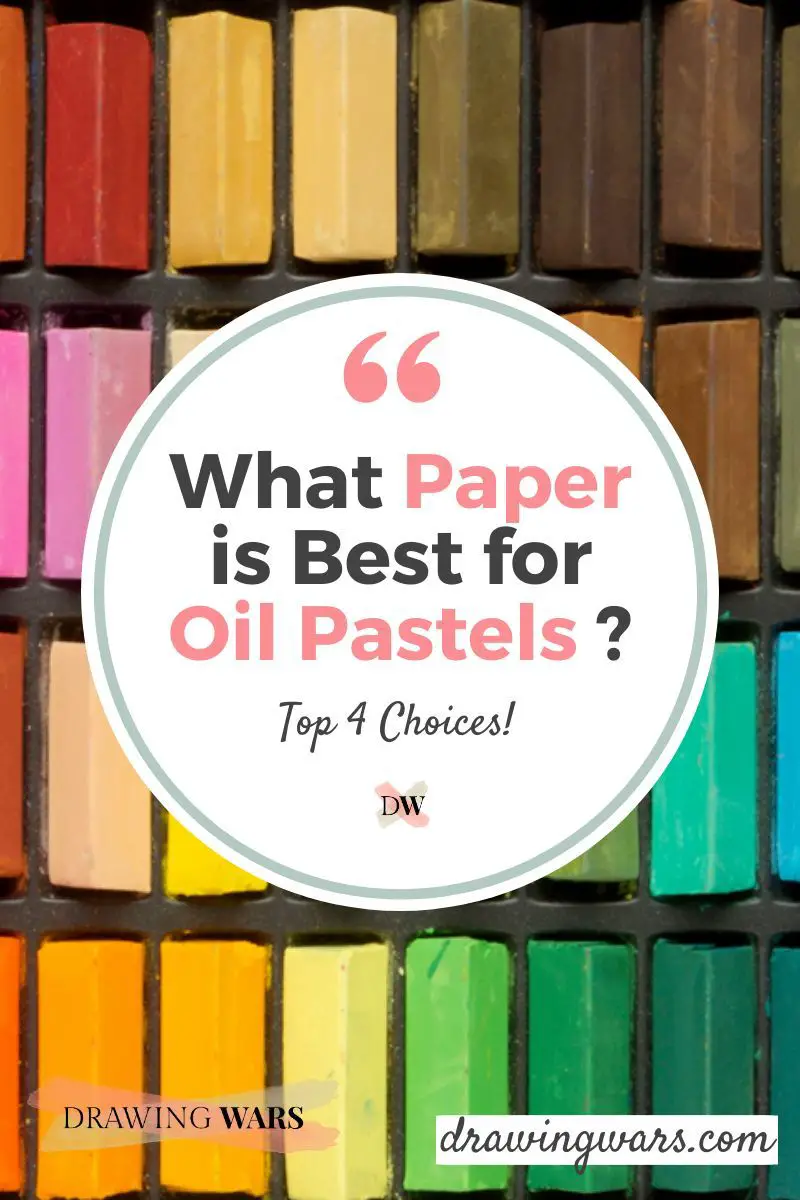 WHAT'S THIS POST ABOUT?
It is no wonder that Oil Pastels are the easiest medium to work with. They don't require any extra efforts to start. Having the right type of crafted paper is essential if you want your artwork to be exceptional. This post features the best papers for oil pastels with a complete selection process!
What Kind of Paper is Best for Oil Pastels?
The best kind of Paper for Oil pastels is paper that hast a non-porous surface. Oil pastels are solidified paint, so a coated paper always goes best with this medium. But there are other very good options that include: card pads, coated pastel papers and Drawing papers. Some of the best products are: Canson Mi-Teintes Drawing Papers, Art Spectrum Colourfix Coated Pastel Paper, Faber-Castell Black Paper Pad and Sennelier Oil Pastel Pad
If you are a beginner and just starting, you'd like to keep learning about this topic, check out these posts:
TOP 4 PAPERS FOR OIL PASTELS
Having the right type of pastel crafted paper matters a lot when you are using oil pastels. They play an essential part in the outcome of your artwork. I've selected the top 4 papers for oil pastels that you can easily get. And now the best of best, let's compare these papers.

1. Canson Mi-Teintes Drawing Papers
This paper is a favorite of many artists. It is because it comes in 4 different sizes and provides more options than any other paper. This pad is good to preserve for future use as it is not glued.
If you want to check it out click here will send you to Amazon.
2. Art Spectrum Colourfix Coated Pastel Paper
The amazing thing about these pastel papers is that they are available at very reasonable prices. These high-quality sheets complement every kind of artwork. Oil pastels tend to stay on these types of papers for a long time without cracking!
If you want to check it out click here will send you to Amazon.
3. Faber-Castell Black Paper Pad
This black in the colour paper pad is not like any other traditional paper. Faber-Castell is one of the ideal paper surfaces for oil pastels! Perfect for bright colors, this one is very versatile and is a great pick for your artwork.
If you want to check it out click here will send you to Amazon.
4. Sennelier Oil Pastel Pad
Sennelier is a very popular name in the world of art products. This paper is exactly the one that artists need for oil pastels. It is a little expensive, but believe us, your artwork deserves this one!
If you want to check it out click here will send you to Amazon.
Things to Consider Before Buying
Purchasing your favorite art products comes with a lot of research. So does the paper for oil pastels! I am going to list the few things that you need to consider before buying the best paper for oil pastels.
Various Tones
Papers for oil pastels come in various tones. Most companies sell earth tones pastel papers. If you want to set an initial color scheme, search for the best tone paper.
Archival Quality
While buying a paper, make sure that it is acid-free. It will prevent the yellow and crumble of paper with time. So, if you are going to buy one, check that it is acid-free!
Glassine Inserts
Want to preserve your oil pastels for a long time? Go for glassine inserts! It is a smooth surface and allows you to paint perfectly in an open environment or field.
Texture and Tooth
Tooth and texture are some of the essential qualities of paper. It is very simple to add more than one layer if a paper has ample tooth as it creates fantastic pieces of artwork. Always make sure to check the tooth and texture before you buy the paper.
Versatility of Use
Pastel papers fairly come with multiple uses. Getting versatile papers is best for beginners and for those who are testing out their oil pastels.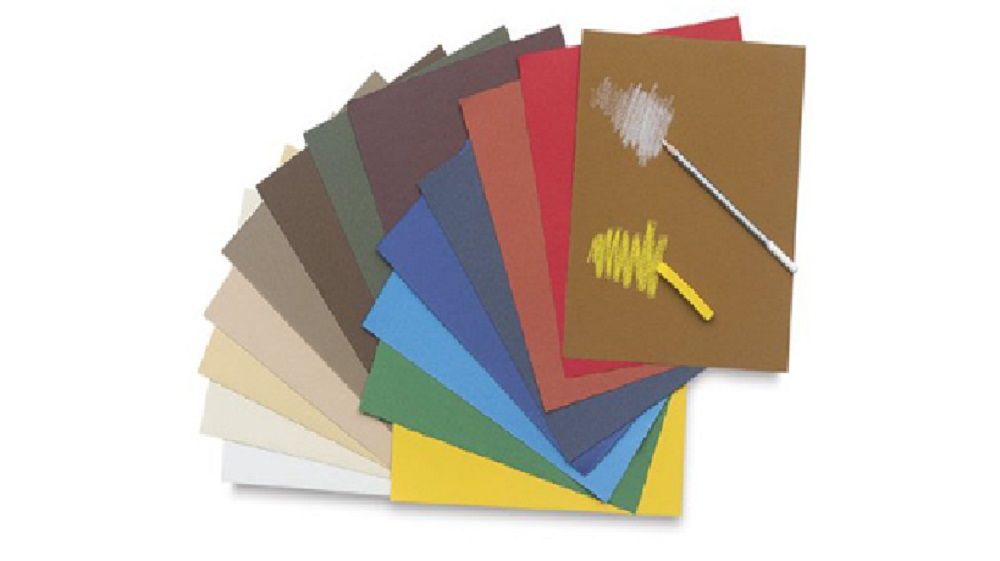 PRO TIP
Is it Safe to Paint with Oil Pastels Directly on Paper?
You can paint directly on paper if the oil pastels you are using contain INERT oil in the binder. Major manufacturers and professional artists products contain quality mineral oil in the oil pastels. You can use these quality brands safely without any worries. Many of the major brands use inert oil in the oil pastels, so you need to select archivally safe papers. In case if you have any doubts, check directly with the manufacturer!
Keep all the above things in mind when you are choosing the paper for oil pastels. You should strictly consider the high-quality pastel papers if you are new to painting. Having the best papers can enhance your techniques and give your artwork an exceptional look!
Selection Process of Getting Best Paper for Oil Pastels
As there are so many different options with various price ranges, it has become quite difficult to choose the best oil pastel paper. We know selecting the best paper can be a daunting task, but what would be the perfect time to start with oil pastels then now?
With days of careful research, I have provided the best products above! With comparison and all these essential features, you can choose your favorite. In case you don't have any favorites from the above, check the essential things, keep them in mind, and choose any paper from any store!
Believe us, and it will not be difficult like before!
From above, our overall favorite product is Canson Mi-Teintes Drawing Papers . It is best for every type of use. From beginners to experts, Canson Mi-Teintes Drawing Papers is loved by all!
WARNING
Beware of using THINNER Papers to avoid staining!
It is very important to keep oil paints clean when bending and layering with other colors. For that, thicker pastel papers are always great. They avoid any kind of staining and keep your artwork in place! Do not use thinner papers if you want to keep your painting for the long term!
Are Oil Pastels Better for Paper?
Any paper surface goes okay with oil pastels. But for better results, I always recommend painters to use a heavier paper like any pastel paper. Sketch paper or any other thin paper can quickly have stained through with the oil pastels. Oil pastels contain actual oil, which only goes perfectly with thicker papers!
KEEP READING!
Selecting the best paper for painting is never easy. An artist has several things in mind when they start shopping for the best papers. This post will help you identify the right paper for your artwork! Always consider things like texture and tooth, paperweight, and other capabilities when you are picking one.
What do you need to do when you have selected the best paper? It's time to start painting! No matter if you're new to painting, we will have everything for you! If you want to check out what oil painting materials you should be using, or how to paint almost anything, check out the following posts: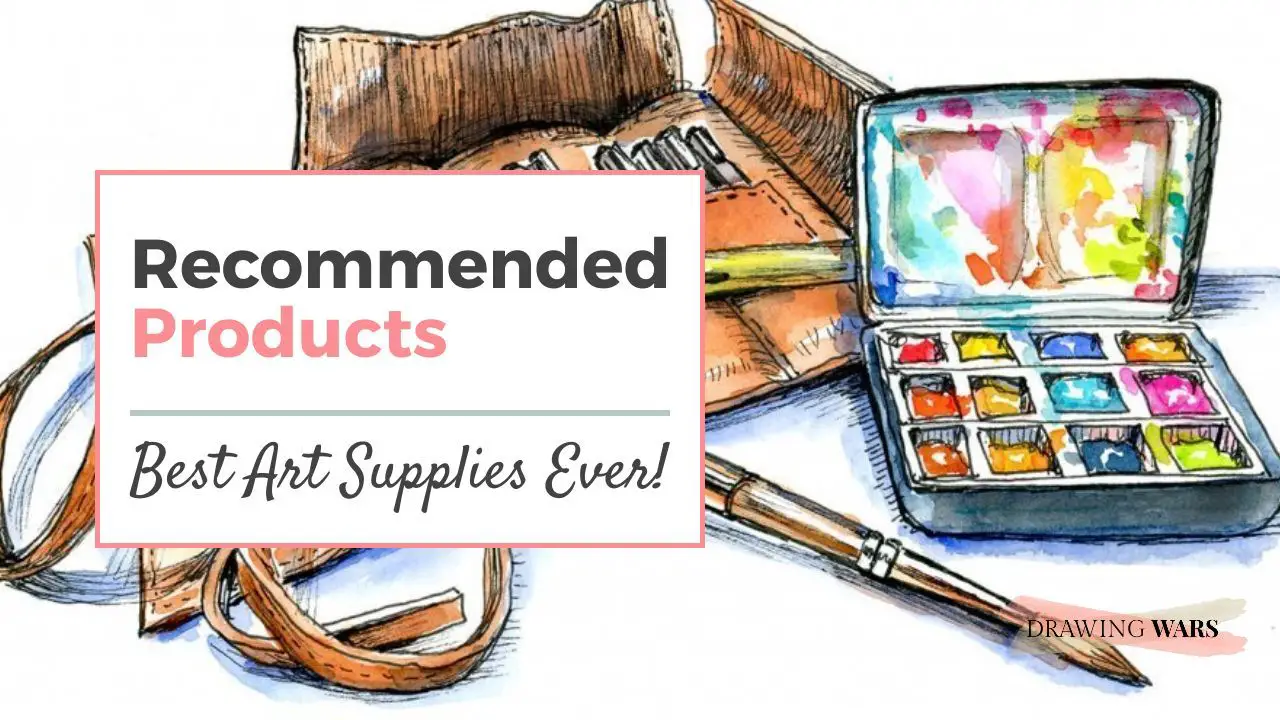 The Best Painting and Drawing Tools we've Used since we Started! We Review and Recommend Watercolor paints, Charcoal, Acrylic Paints, Best Tablets for Digital, etc.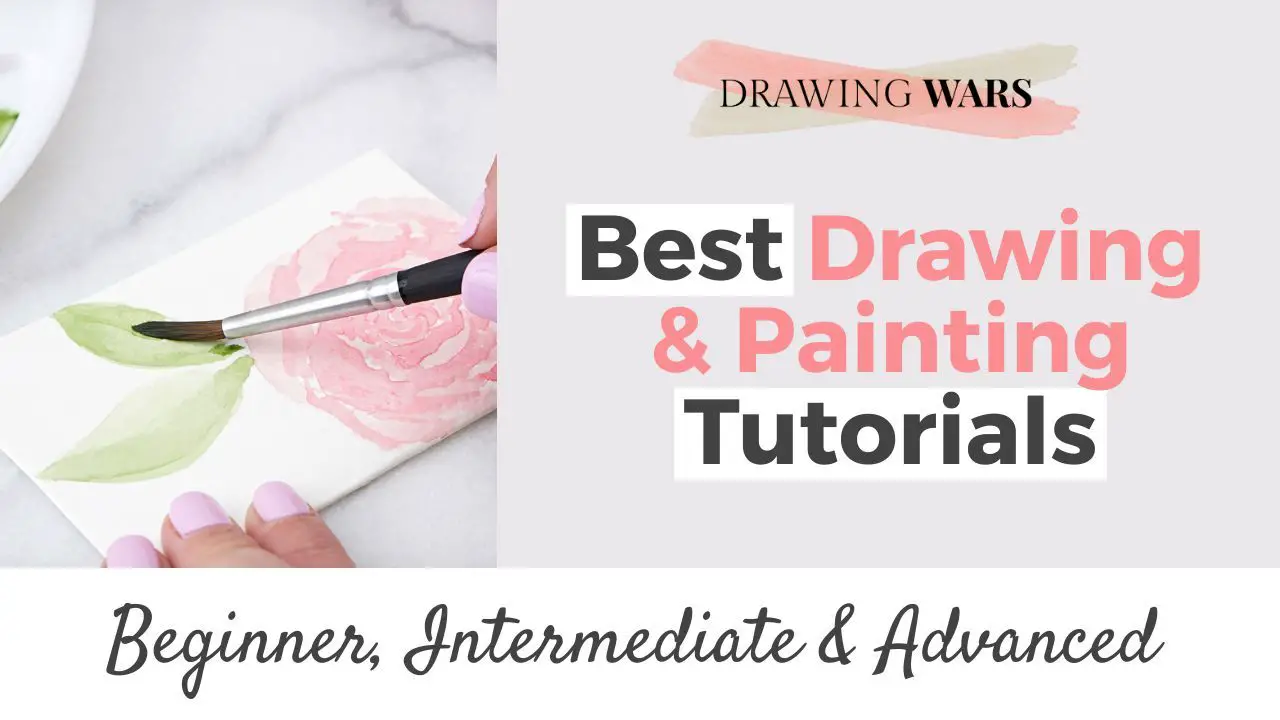 Are you looking for FREE tutorials that will teach you to paint almost anything? You've come to the right place! We have hundreds of tutorials just for you!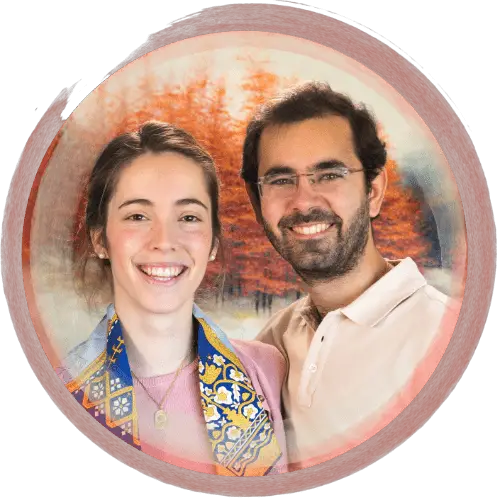 By Jimena & Iñigo
The Navarro-Rubios
My husband and I are learning how to draw and paint. We wanted to share this learning process with the world and have fun! That's why we created this blog. We'll have drawing contests every week and you'll decide who won that week! Follow along and learn with us!